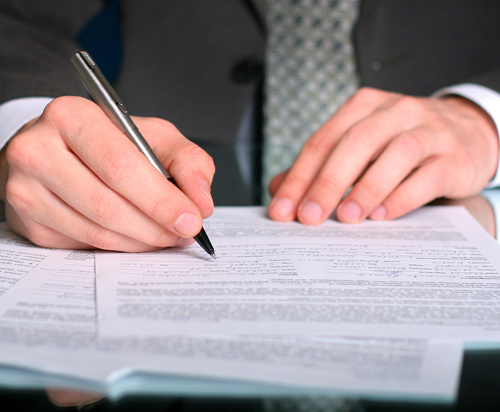 With up to a hundred people applying for each job he advertises, entrepreneur Daniel Thomas sees the same CV and cover letter mistakes repeated over and over again.
For Daniel, who set up his hot tub business DanzSpas eight years ago, it's all about the cover letter.
He never looks at a CV until he has shortlisted ten applicants and believes you can convey more in this one letter than you can in a two page CV.
He wants to see that an applicant cares about the business they're applying to and the job they're applying for.
Daniel Thomas, founder of DanzSpas and YourSkip.com said: 'The one thing you have to bear in mind when you're applying for a job is that you will be one of many. There may well be others better qualified or with more experience than you, so you really do have to stand out.
"The biggest mistake you can make is sending out a standard letter that you mail out to all companies. A cover letter needs to be personalised, it needs to show that you understand the business and that you're more than capable of doing the role you're applying for.
"If the cover letter is right, then this puts you in a strong position. Get it wrong and your application could be consigned to the 'no' pile pretty swiftly."
Here are Daniel's ten tips for helping you stand out from the crowd when you apply for a job.
1. Unless you're applying to a large multi national, no one has the time to sit down and read your application properly. We usually get at least 100 applicants for any job we put out. So, your application needs to help me quickly work out whether or not I should take your application seriously. 
2. I reject all CVs without a cover letter. I also reject all CVs where the cover letter isn't written specifically for my company. If the applicant can't be bothered to research and address the company correctly, then they're clearly going through the motions of applying for every job that comes up. As an employer I want potential employees to be interested in the business, that way they'll have the will and drive to succeed.
3. Cover letters are more important than CVs. We make a shortlist of about ten people all based on covers letters. We won't even look at CVs until that stage.
4. Within the cover letter we look for signs of passion and enthusiasm. For us that means:
• An attempt to show how you specifically meet the criteria for the role we have set out in the job description. This way we know the applicant has read the job description and actually wants the job as opposed to just sending CVs everywhere. As an example, last year we had someone apply for a financial administrator role. The opening sentence was "I feel my degree and experience in Engineering makes me a strong candidate for your position." Clearly this candidate hadn't read the job description.
• An attempt to show you've researched the company. 
5. Ideally, I like to see bullet points used in the cover letter. Bullets help me see what I need to see faster.
6. Make your point within half an A4 page, one page maximum. No potential employer has the time to read a cover letter three pages long.
7. You should also use your cover letter to show your character. If your CV describes you as a super ambitious, then an employer should sense that when they read your cover letter.
8. Try to be creative in your application if the role demands some creative thinking. Last year we advertised for a web marketing/video person. The application was a link to a YouTube video the person made for us. 
9. When it comes to your CV, they need to be presentable but don't rely on them alone to secure you the job.
10. Unless you went to Oxbridge, then there really isn't a need to dedicate numerous paragraphs to your time at University. The only exception is if your degree is relevant to the job. However, bear in mind that in nine times out of ten it isn't.