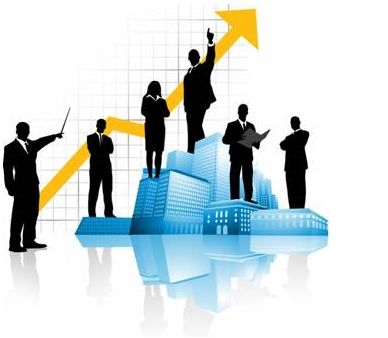 10. Oliver Wyman
Oliver Wyman, a business unit of Marsh & McLennan, is an international management consulting firm. Founded in 1984, the firm adopted its current form in May 2007 through the combination of three global consulting businesses.
Mercer Oliver Wyman, specializing in banks, insurance and financial services
Mercer Management Consulting, a management consulting firm for industry and services
Mercer Delta, expert in organizational transformation, board effectiveness and CEO leadership development.
Oliver Wyman is headquartered in New York City with 40 offices in the Americas, Europe and Asia Pacific employing over 2,900 professionals. Oliver Wyman is an established leader in the Financial Services consulting industry and has also been described by The New York Times as "a leader in general business consulting."
9. Ernst & Young LLP
Ernst & Young is one of the largest professional services firms in the world and one of the Big Four auditors, along with PricewaterhouseCoopers (PwC), Deloitte and KPMG.
Ernst & Young is a global organization of member firms in more than 140 countries. Its global headquarters is in London, UK and the US firm is headquartered at 5 Times Square, New York.
Ernst & Young is the result of a series of mergers of ancestor organizations. The oldest originating partnership was founded in 1849 in England as Harding & Pullein. In that year the firm was also joined by Frederick Whinney. After many more mergers and changes of name, Ernst & Whinney merged with Arthur Young in 1989.
In October 1997, in response to a merger plan announced the previous month by Price Waterhouse and Coopers & Lybrand, EY announced plans to merge its global practices with KPMG to create the largest professional services organization in the world. The merger plans were abandoned in February 1998 due to client opposition, antitrust issues, cost problems and the difficulty of merging the two diverse companies and cultures.
8. Mercer LLC
New York-based Mercer is a global human resources consulting firm that provides consulting, outsourcing, and investment services. Mercer helps clients design and manage their health, retirement and other benefits, and to get the most out of their employees, and it also advises on issues related to administration, technology and benefits.
The firm has more than 19,000 employees serving clients in over 180 cities and 40 countries and territories. Clients include a majority of the companies in the Fortune 1000 and FTSE 100, as well as medium- and small-market organizations.
A wholly owned subsidiary of one of the United States' largest insurance brokerage firms, Mercer consistently generates around 30 percent of Marsh & McLennan's total revenue.
7. PricewaterhouseCoopers
Big Four accounting firm PricewaterhouseCoopers was formed in 1998 from a merger between London-based Price Waterhouse and Coopers & Lybrand. The firm has been steadily rebuilding its consulting practice in recent years, following the sale of its original consulting wing to IBM in 2002. Today, PwC's management consulting operations focus on operations, finance, organizational strategy and structure, process improvement, human resources effectiveness, technology integration and implementation, risk mitigation and crisis management.
PricewaterhouseCoopers earned aggregated worldwide revenues of US$26.2 billion for the fiscal year 2009, and employed over 163,000 people in 151 countries.In the United States, where in 2009 it was the eighth largest privately owned organization, it operates as PricewaterhouseCoopers LLP.
6. Monitor Group
Monitor Group is a privately-owned global management consulting firm headquartered in Cambridge, Massachusetts, with offices in 30 major cities around the world. It was founded in 1983 by a group of eight entrepreneurs with ties to the Harvard Business School: Michael Porter, Catherine Hayden, Mark Fuller, Joseph Fuller, Mary Kearney, Michael Bell, Mark Thomas, and Thomas Craig.
Monitor provides services in the areas of strategy consulting, capability building, and capital services, including  marketing and growth strategy, organizational analysis, corporate finance, leadership development, operational and corporate planning, and competitive analysis.
Clients are found in nearly every industry, including automotive, healthcare, telecoms, energy, consumer products, financial services, tourism, media and advertising, and computers, as well as the public sector. For the most part, the company works with Fortune 500 companies, but occasionally serves mid-tier organizations, government agencies and nonprofits. 
Monitor places significant emphasis on achieving a knowledge transfer to its clients by "teaching them how to fish," as the firm calls it.
5. Deloitte Consulting LLP
Deloitte is also one of the Big Four auditors, along with PricewaterhouseCoopers, Ernst & Young, and KPMG. It traces its origins back to 1845 when William Welch Deloitte opened an office in Basinghall Street in London. Deloitte was the first person to be appointed an independent auditor of a public company. He went on to open an office in New York in 1880.
After mergers too numerous to mention, Deloitte Consulting LLP, now based in New York, operates in three primary areas—strategy and operations, human capital, and technology—and serves clients in a number of industries, including consumer products and retail, energy, financial services, life sciences and health care, process and industrial products, technology, media and telecommunications, as well as the public sector.
4. Booz & Company
Booz & Company is the oldest management consulting firm. After graduating from Northwestern University in Chicago in 1914, Edwin Booz developed the business theory that companies would be more successful if they could call on someone outside their own organizations for expert, impartial advice. This theory developed into a new profession, and management consulting was born.
Over the years, Booz has been credited with developing some of the most important concepts in business. Most notably, the firm coined the terms and developed the concepts of supply chain, supply chain management, product life cycle, the PERT Chart and organizational DNA.
Among Booz's clients are 70 of the world's 100 largest corporations, and 400 of the 500 largest US corporations, as well as government ministries (outside the US), and institutions around the world.
Its expertise extends across a vast range of industries including aerospace, automotive, chemicals, consumer, energy and utilities, financial services, health, industrials, media and entertainment, oil and gas, retail, transportation and others.
3. Bain & Company
Bain & Company was established in 1973 by seven former partners from the Boston Consulting Group headed by Bill Bain.
Under Bain's direction, the firm implemented a number of unconventional practices, by traditional consulting standards, in its early years. Notably, Bain would only work with one client per industry to avoid potential conflicts of interest. Partners did not carry business cards and clients were referred to only in code names, further demonstrating its reputation for enforcing client confidentiality.
Bain consultants preferred to work on increasing a company's market value rather than simply handing clients a list of recommendations. To win business, Bain showed clients the increase in stock price of Bain clients relative to the Dow Jones industrial average.
Bain now has 4,800 consultants in 41 offices in 26 countries.
2. The Boston Consulting Group
BCG was founded in 1963 by Bruce D. Henderson as the Management and Consulting Division of the Boston Safe Deposit and Trust Company—itself a subsidiary of The Boston Company.
Henderson had earned an undergraduate degree in engineering from Vanderbilt University before attending Harvard Business School. He left HBS ninety days before graduation to work for Westinghouse Corporation, where he became one of the youngest vice presidents in the company's history. He would leave Westinghouse to head Arthur D. Little's management services unit before accepting an improbable challenge from the CEO of the Boston Safe Deposit and Trust Company to start a consulting arm for the bank.
With 4,500 consultants in 66 offices in 38 countries, the firm  now ranks as one of America's Largest Private Companies, according to Forbes magazine. Clients typically include the world's 500 largest companies, but BCG also counts among its clients midsized businesses, nonprofit organizations, and government agencies in North America, Asia, Europe and Australia.
Consultants who have worked for BCG include Indra Nooyi, CEO of Pepsi, Jeff Immelt, CEO of GE, and Bill Bain, founder of Bain & Company.
1. McKinsey & Company
Universally considered to be the most prestigious company of its kind, McKinsey & Company has been ranked No 1 for six consecutive years on the vault.com list and is a top employer of new MBA graduates.
McKinsey has achieved its high renown despite the nature of its work—and its client list—being cloaked in secrecy. The firm claims to serve more than 70 percent of Fortune's Most Admired Companies list, but does not say who they are. Even in case studies it refers to clients by a pseudonym such as "BigBank".
McKinsey addresses strategic, organizational, operational and technological issues, always with a focus—it says—of doing what is right for the client's business, not what is best for McKinsey's bottom line. The firm serves every sector from commodities and natural resources to the worlds of media, entertainment and high tech.
McKinsey & Company was founded in Chicago in 1926 by James O. ("Mac") McKinsey, an accounting professor at the University of Chicago, Booth School of Business, who pioneered budgeting as a management tool.