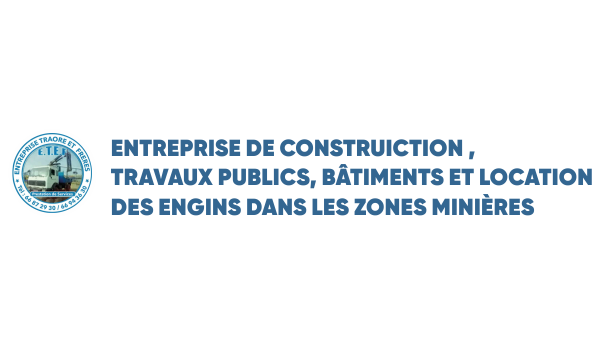 Entreprise Traoré Et Frères (ETEF) SARL
About


Entreprise TRAORE ET FRERES ("ETEF") is a mining and construction company, which has been the catalyst for major changes in both industries in Mali since its foundation in 2010.

 
ETEF was born of an entrepreneurial spirit, which partly explains its phenomenal growth over the past decade. Its founder, Aguibou Traore, was working at the Loulo-Gounkoto goldmine complex in Mali, and noted the mine needed a maintenance truck. Mr. Traore acquired a truck from Togo and converted it to a maintenance truck, thereby filling the operational gap at the goldmine. This was the genesis of ETEF.

 
Within a short time, ETEF had become one of the largest subcontractors in Mali's mining sector. Mr. Traore's observations from his time in mining led him to recommend a fleet of more efficient Actros' trucks to management at the Loulo-Gounkoto complex. In addition to enabling them to conduct their operations in a much more efficient manner, the move also proved a growth platform for ETEF. Soon, it was an invaluable partner to the goldmine and a key driver of its success.

 
Its partnership with the mine not only allowed ETEF to collaborate on a series of new mining projects but also gave the firm name recognition in the market, which it was able to exploit for continued growth. In 2016, having already established itself as one of the major players in the Malian landscape, ETEF won a tender to build 500 social housing units in Tabakoro on behalf of the Ministry of Urban Planning and Housing. Now, in addition to its collaboration with the country's largest mining company, it was a trusted partner of government departments.

 
Far from being a contractor called upon to bring in extra manpower, ETEF is now a respected consultant engineer in its own right. An example of this is provided by the company's innovative work on the 220 HA of perimeters in Balazan (Rural Commune of Kaniogo), carried out for Mali's Department of Agriculture. This project, still ongoing, has been one of the most complex carried out by the Department of Agriculture to date, and involved a series of sophisticated civil engineering and electro-mechanical tasks, that only a handful of companies in Mali were equipped to take on. 

 
Growth has not come at the expense of sustainability. In addition to the positive socioeconomic impact, ETEF brings through employing 300 people across Mali, all of its projects place an emphasis on sustainability. In the Balazan agriculture project, for example, there were a series of workshops and awareness-raising sessions in communities, the construction of village groves, schools, school canteens, health huts, reforestation, and the construction of a vegetable market. Evidently, Mr. Traore still remembers that entrepreneur over a decade ago who first approached the board with an idea that could improve its operations. Now in its second decade of operations, ETEF still stands for its corporate logo: A company with a human face.