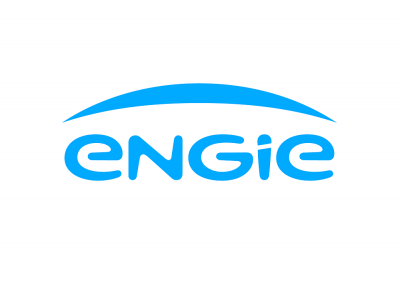 ENGIE NORTH AMERICA
About
Our group is a global reference in low-carbon energy and services. Our purpose ("raison d'être") is to act to accelerate the transition towards a carbon-neutral world, through reduced energy consumption and more environmentally-friendly solutions, reconciling economic performance with a positive impact on people and the planet. We rely on our key businesses (gas, renewable energy, services) to offer competitive solutions to our customers. With our 170,000 employees, our customers, partners and stakeholders, we are a community of Imaginative Builders, committed every day to more harmonious progress.  
Turnover in 2019: 60.1 billion Euros. The Group is listed on the Paris and Brussels stock exchanges (ENGI) and is represented in the main financial indices (CAC 40, DJ Euro Stoxx 50, Euronext 100, FTSE Eurotop 100, MSCI Europe) and non-financial indices (DJSI World, DJSI Europe and Euronext Vigeo Eiris - World 120, Eurozone 120, Europe 120, France 20, CAC 40 Governance). 
ENGIE North America
ENGIE North America Inc. offers a range of capabilities in the United States and Canada to help customers decarbonize, decentralize and digitalize their operations. These include comprehensive services to help customers run their facilities more efficiently and optimize energy and other resource use and expense; clean power generation; energy storage; and retail energy supply that includes renewable, demand response, and on-bill financing options. Nearly 100% of the company's power generation portfolio is low carbon or renewable. For more information on ENGIE North America, please visit our LinkedIn page or Twitter feed, and www.engie-na.com. 
ETC's activities on REM
In July 2019, ENGIE Transport CM Canada Inc. (ETC) was awarded by NouvLR for the Engineering, Procurement, Construction, Test & Commissioning of the new Overhead Catenary System (OCS) on the REM Project in Montreal. ENGIE Transport CM Canada Inc. is developing for the first time in Canada 140km of flexible, rigid and retractable catenary along with 2.000 poles and 4.500 cantilevers. ENGIE's multicultural workforce is getting involved on this first project in Canada aiming to connect people and looking to participate in the sustainable development of Railway Systems in Canada and the United States of America.
ENGIE Axima, ENGIE Cofely, ENGIE Ineo
et ENGIE Réseaux deviennent ENGIE Solutions


engie-solutions.com