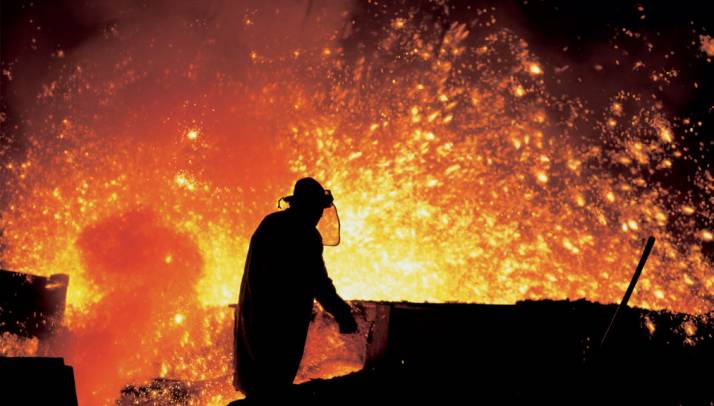 London-listed mining group Vedanta Resources has reported an 83 per cent jump in its first-half profits, aided by higher metals prices.
Pre-tax profits rose to $1.1 billion (approximately £685 million) from $605 million during the same period last year, on revenues of $4.6 billion (approx. £2.9 billion), which rose by 54 per cent.
Vedanta said it saw record production of zinc-lead, aluminium, iron ore and silver. Emerging markets continued to drive the global economy, resulting in price rises across most commodities, the company said.
Revenues from Vedanta's zinc operations rose to $881 million (approx. £550 million) from $650 million; and revenues from its iron ore unit also grew, from $316.2 million to $707.6 million (approx. £440 million).
Revenue from the company's Indian and Australian copper operations rose to $1.32 billion (approx. £821 million) from $1.21 billion; and copper operations in Zambia generated $860 million (approx. £535 million), up from $430 million.
Commenting on the results, Anil Agarwal, chairman of Vedanta Resources, said: "Vedanta has delivered strong financial results and record production in the first half of the year. We remain focused on delivering our strong organic growth programme and are well placed to benefit from the India's tremendous growth prospects.
"The announced acquisitions of Anglo American's Zinc Assets and a majority stake in Cairn India have embedded growth options, and will create significant long term value for our shareholders."
Vedanta is currently waiting for approval from the Indian government for its $9.6 billion acquisition of a majority stake in Cairn India, which owns oilfields in Rajasthan.
The company said it was continuing to focus on unlocking value for stakeholders, and as such is considering listing Sterlite Energy, the power-generation unit, and KCM, the Zambian copper business.
With operations primarily in India, Zambia and Australia, Vedanta employs 30,000 people worldwide. The company produces aluminium, copper, zinc, lead, iron ore and commercial energy.