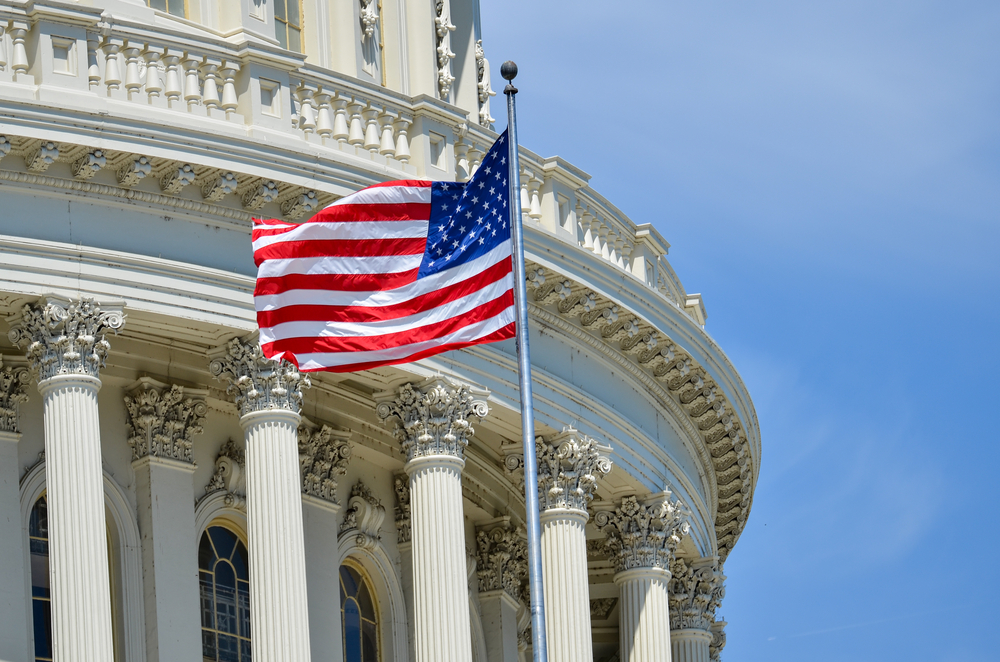 The Senate, which is controlled by the Democrat party, passed by 81 votes to 18 a measure that extends the Treasury's authority to borrow until February 7. The Republican-controlled House of Representatives passed it by 285 votes to 144. Seen as a victory on the part of President Obama's Democrats and a defeat for the Republicans - in particular their Tea Party faction, which saw the budget crisis as an opportunity to undermine the President's health care, the vote signalled a return to work for hundreds of thousands of US government employees.
Congress voted through the deal less than a day before a deadline to raise the $16.7 trillion debt limit. Speaking at the White House on Wednesday evening, President Barack Obama said that the decision would "begin to lift this cloud of uncertainty and unease from our businesses and from the American people. We need to get out of the habit of governing by crisis"  With 'Obamacare' reprieved for the time being he announced his intention to pursue his agenda this year: new bills may include reform of America's 'broken' immigration system and passing a farm bill, as well as working on budgeting changes to ensure the recent crisis does not recur. The shut-down is estimated to have cost the US economy billions of dollars, as well as denting the USA's reputation as the world's most stable economy: "It will be essential to reduce uncertainty surrounding the conduct of fiscal policy by raising the debt limit in a more durable manner," said IMF head Christine Lagarde, head of the International Monetary Fund (IMF).
The Republican Party meanwhile has been putting on the best face it can. The Speaker of the House of Representatives John Boehner said: "We fought the good fight but we just did not win." Nevertheless he vowed to continue to oppose 'Obamacare'. "Our drive to stop the train wreck that is Obama's health-care law will continue," he added, in a reminder that the deal is a temporary fix. It does not resolve the fundamental issues of spending and deficits that divide Republicans and Democrats.
Nevertheless the government is now funded until January 15 and the debt ceiling raised until February 7. Americans face the possibility of another government shutdown early next year but for now the relief of both parties is reflected around the world, though uncertainty lingers on. The dollar and European shares fell on Thursday as initial market relief gave way to worries over the economic impact of the 16-day government shutdown and prospects of a rerun early next year.