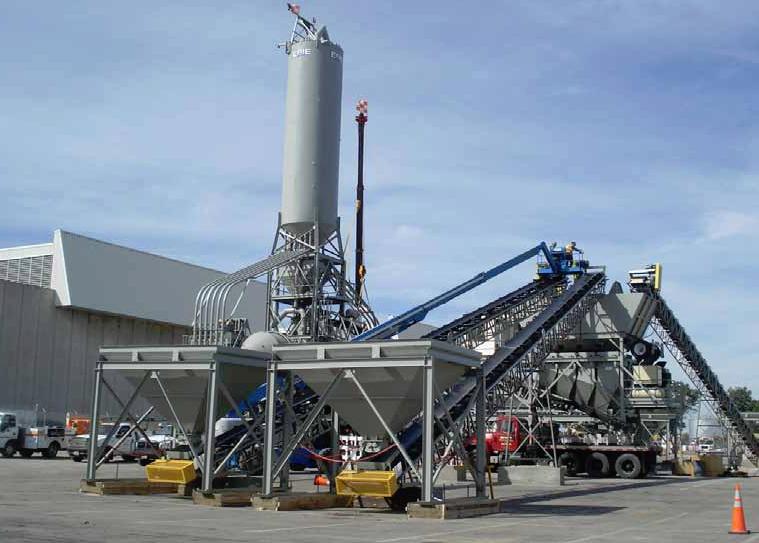 Federal stimulus funding for infrastructure is changing the construction industry as more public and private entities opt for design-builds, David Hendricks learns from Tutor Perini Civil Group's CEO, Jack Frost.
Jack Frost is CEO of Tutor Perini Civil Group, one of the three divisions of Tutor Perini Corporation, a major general contractor in the US founded in 1894, with current headquarters in Sylmar, California, just outside Los Angeles. All civil operations of Perini report to Frost, including Tutor-Saliba Corporation, Perini Civil Construction, Cherry Hill Construction and Black Construction. He is a director of Black Construction, head of the company's operations in Guam, and executive vice president for the parent company. He's also head of its industrial power division. Frost joined Tutor-Saliba in 1988 and today is very much a hands-on executive, preferring to personally travel to the many job sites for which he has responsibility, which entails logging more hours in the air than he cares to reflect on.
On the subject of air travel, Tutor Perini Civil recently completed the difficult job of removing and replacing the longest runway at New York's JFK Airport, with a short window of four months that included several days of rain and snow. The company previously performed arunway relocation and center taxiway improvement at Los Angeles International Airport and built the majority of San Francisco International Airport. "We enjoy our airport work," says Frost. "The JFK project was a tremendous amount of work in a brief period of time and is a great accomplishment in the New York market."
Even more difficult is the ongoing Greenwich Street corridor at New York's World Trade Center reconstruction site; it's a reinforcement seismic rebuild of the 1 and 9 subway train line, which goes right down the middle of the WTC between the towers. "We had to excavate 150,000 cubic yards of a combination of common soil and rock, all of this accomplished among 600 mini-piles, going down anywhere from 40 to 60 feet. It's a confined worksite and the train continues to run throughout, but work is proceeding well," says Frost.
Two major tunnel projects in California are starting up in the west: the Caldecott Fourth Bore Project, a two-lane tunnel north of the existing three Caldecott tunnels, located on busy State Route 24 between Oakland and Orinda, and the New Irvington Tunnel in Fremont in a joint venture with Southland Contracting, Inc. The Shasta County Interstate 5 Bridge across Shasta Lake in Northern California is also an interesting project; it involves the demolition of existing concrete and structural steel bridges that will be replaced with twin two-lane balanced cantilever cast-in-place concrete segmental bridges with five spans totaling 1,942 feet.
Although large projects have been in the planning stage for years, and most take at least a few years to build, Frost says, Tutor Perini has been affected by the economic downturn in that a lot of the smaller jobs, "the ones that tend to be publicly listed, then funded by the owners, are being design-built by public-private partnerships [P3s] much more than in the past, and I believe it's in the interest of acquiring federal stimulus and other assisted funding to put them out faster. So even though a lot of these projects have been in planning for several years, I think the owners are looking to share a little risk there, and we've been actively pursuing those kinds of projects."
Frost considers it a huge change in the industry. "It used to be rip and read; you were the low bid and got the job, it was funded by the owner, and it had been through design and planning. But now many of these projects are being put out as mostly design-build, and a lot of them are public-private partnerships. They're looking for contractors to come up with the funding, the concessionaires, so you've really opened it up to allow a theater for an international consortium and foreign companies to come in, because they have more experience at P3s than US companies do, because it hasn't been a model that was necessary here; the economy's been good, so the owners didn't pursue it as much. Now we're seeing it everywhere."
Frost considers P3s less interesting to work on, "because you have to share the management and the work with a partner that's not really performing the work. In the other model, when we administrate a job, the owner pays us, and there's nobody else. Every time you add a partner to a relationship, it complicates it. And it makes the administrative or management cost much higher for us. We prefer a scenario where the owner has a project designed and we estimate it, bid it and perform it. We've been successful with that model for many years. Previously there just weren't that many design-builds, even though we've built quite a few."
But today Frost sees that the large projects, even the military ones, are almost exclusively design-build. And he figures the one sector in the construction industry that has really benefited from at least the early part of the stimulus funding is architects and engineers, because they're now a lot busier. "We don't own or manage an architect and engineering firm because of the conflicts it would cause, but those guys have to be busier, the way we're seeing these projects roll out."
With all his responsibilities and the number of executive hats he wears, Frost still prefers to maintain a hands-on approach in terms of choosing equipment, supplies and vendors. "We're kind of different here; those decisions are handled by one of two people—Ron Tutor or me. We know equipment—it's an area of our expertise—and we believe that job setup is as critical an element on the last day of a job as the first. Executing and delivering the job is how you equip it and man it. Here, those decisions are not easily passed down. We haven't learned to delegate that yet, but I believe it's also part of our success."