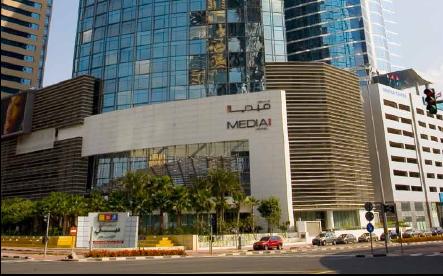 When Dubai dramatically fell victim to the global economic recession, the construction industry was hit harder than most. Electromechanical construction specialist Trans Gulf has come through it remarkably unscathed. General manager Sekhar Reddy explains to Gay Sutton how the company's partnership policy and pragmatic approach to growth have stood it in good stead.
Just over 20 months ago the world trembled when Dubai fell victim to the global financial slowdown. Indeed, many pundits believed the event could tip the global economy back into a double dip recession. Many of Dubai's companies cut staff levels to the bone and are still striving to recover. However, Trans Gulf, which is part of the Al Naboodah Group, has returned to its pre-crisis level of profitability and is gearing up for international expansion. General manager Sekhar Reddy puts this resilience down to a combination of factors including a strong customer focus and a restrained and pragmatic approach to accepting new contracts and growth.
Trans Gulf was formed in 1972 as an electrical contractor for the construction industry. However, it was not until 1990 that the company widened its operational focus to electromechanical work and developed the unique identity it enjoys today. "At that time our clients were looking for a single point solution company which could provide a range of services, and we identified this as a niche for growth," Reddy explains. "From that point we concentrated on clients for whom coordination was important."
Today, the company provides a full range of electromechanical services to the construction industry including air-conditioning and ventilation, full electrical installation, plumbing, drainage and fire-fighting systems as well as providing large scale district cooling systems. It works selectively on large and prestigious projects such as the Park Hyatt and Shangri La Hotels on Saadiyat Beach, the Madinat Jumeirah Resort Hotel, the Burj Dubai District Cooling Plant-3, which is currently the largest in the Middle East, as well as residential complexes and shopping malls.
Between 1990 and 2009 company turnover rose from D13 million to D650 million and employee level increased from 147 to over 3,000. However, Trans Gulf has carefully managed this growth. "We have not expanded exponentially, although the market was very, very tempting," Reddy says, "particularly during the boom of 2006 to 2008. Better sense prevailed and we ensured that growth did not exceed 15 per cent a year. An important aspect of this is that we never go after every project in the marketplace—we only book those that are sustainable and I believe that's one reason why we were able to minimise the reverse trend."
Another factor in the company's quick recovery is that it has an operational strategy which is based on partnership, and this differs significantly from that of a simple contractor. By taking part in the development of a contract from concept to handover—handling the engineering, design, installation, testing and commissioning of all electromechanical aspects of a project—the company is able to work with its clients to ensure the project is delivered on time, that it remains within budget and is completed to the level of quality that is expected. 
The company also handles coordination with all the local authorities on behalf of the entire construction project. "Some of the consultants, planners and architects we work with were new to Dubai, at the time of the 'Golden Era' of construction in Dubai (i.e. from 2001 to 2008) and therefore had limited knowledge of the rules and regulations that were/are in force," he explains. "The authority requirements being very stringent, we partnered with the project management teams to ensure rejection levels are kept to the minimum, by providing all relevant information upfront, thus reducing the risk of delay." The company employs a dedicated team of engineers with the relevant knowledge and expertise specifically for this purpose, who move from project to project liaising with entities such as the electricity and water boards, the municipality and civil defence, handling the necessary approvals.
There are several layers of service that differentiate Trans Gulf from many of its competitors. Once a project is completed, for example, the company not only provides training in maintenance but also continues to support the client's maintenance team while they learn about the equipment and develop the necessary skills and knowledge to become completely self sufficient. The company also takes on responsibility for identifying and preventing any clashes that might happen between the equipment it is installing and the structural features of the building. And as electromechanical work accounts for between 25 to 35 per cent of most construction projects, this duty of care ensures the company can keep firm control over costs.
The benefit of this customer focused strategy has become apparent over the past two years. "Throughout the bad times we have a strong client base that has remained with us, although they have done so at their price," Reddy explains. "And we have realigned ourselves to the new market demands, which is for a personalised approach and of course delivering on time and on price."
To get through the initial period of downturn, the company also took some austerity measures. "Our challenge was to keep the motivational level of our team high because there were so many horror stories. Many of our competitors were laying off people left right and centre," he continues. "But we stuck by our people and keep corrections to a minimum. We did not lose a single one of our 2,000-plus workers. At the staff level we did reduce our people from 650 to 580, but we've now returned to the 650 level. The other action we took was to downsize our profit levels to keep our people busy. This then had a positive effect on morale, and we are now in a good position to move forward."
Meanwhile, the last couple of years have presented some significant opportunities. Until 2009 Trans Gulf had been operating purely in Dubai, but this year it has opened offices in Abu Dhabi where it is currently working on a new construction project, and in Qatar where it is recruiting and preparing to begin three projects. "We also now have partners in Kuwait, Saudi Arabia and India and we are waiting for the opportunity to win contracts there," Reddy explains. But this has happened organically, and not through a deliberate expansion drive. "All this has come purely through references: clients who have seen our work, heard about us and approached us."
Having proven its strength and stability by weathering the difficult economic conditions of the past two years, Trans Gulf is now well placed to move forward and exploit the opportunities that lie ahead. www.transgulfdubai.com