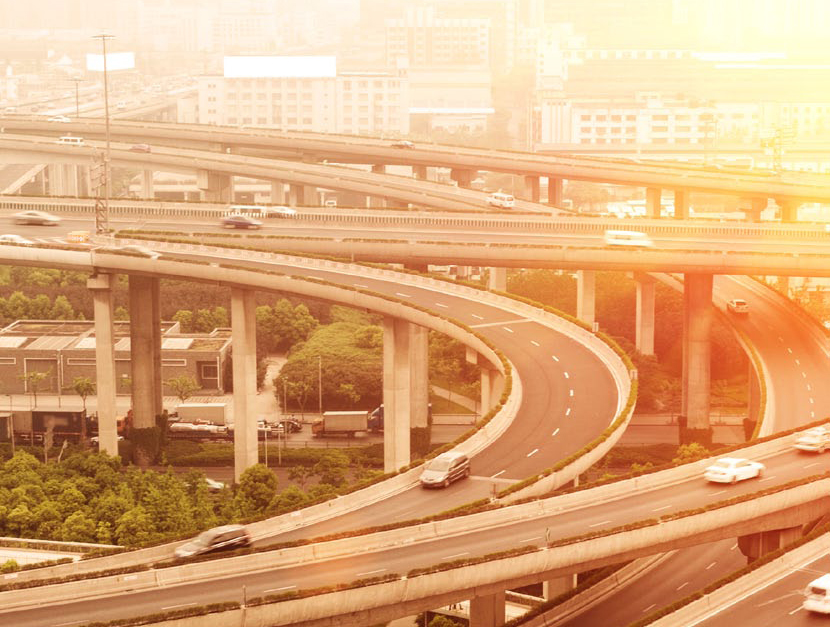 The 12th Latin American Infrastructure Leadership Form is taking place in Cartagena, Colombia from June 10-12. Ahead of the Forum organiser CG/LA Infrastructure issued its Strategic Top 100 CG-LA List with the aim of doubling Latin America's infrastructure investment by 2020. The projects on this list will increase the number of high quality, long-term jobs created throughout the region. A recent study commissioned with the London School of Economics showed that if Latin America can double its level of investment in infrastructure, the region's GDP will grow by more than 3 percent above the trend line, achieving and sustaining Asian growth rates.
This list comes at a pivotal moment for Latin America, and for our host Colombia, said CG-LA CEO Norman Anderson. "The world is calling for dramatic increases in infrastructure investment, and Latin America is the region that can most dramatically increase investment – and that would most benefit from that increased investment," he said. According to CG-LA's recently updated 2018 data model, most countries in Latin America need to increase their infrastructure investment by 250 percent within 5 years, and some countries, Argentina for instance, need to increase investment in the right infrastructure projects by 350 percent.
>>>
Bogotá Metro
Country: Colombia
Project value: $3.6 billion
Sponsor: IDU
Top 100 ranking: 4
The first line will extend 110 blocks ending north of the capital. This project will increase the mobility of city residents, reducing their commute time and increasing comfort by expanding the capacity of the transport system.
Metro de Quito - Phase 2
Country: Ecuador
Project value: $1.5 billion
Sponsor: Quito Metropolitan Government
Top 100 ranking: 7
Phase 2 of the underground metro project will involve tunnelling works to lay the track, construction of the remaining 13 stations, a maintenance depot, shafts, and procurement of advanced rolling stock. Two TBMs are expected to be used for the tunnelling works under Phase 2.
50MW Molino deRosas
Country: Uruguay
Project value: $240 million
Sponsor: ph-consulting group
Top 100 ranking: 11
The Power Purchase Agreement has been executed as a 20 year PPA in August 2012 for the value of $63.5/MWh. Developer is looking for investors or potentially a buyer for the project as is.
Cartagena Port Expansion
Country: Colombia
Project value: $500 million
Sponsor: Sociedad Portuaria Regional de Cartagena
Top 100 ranking: 19
As part of the port expansion project, approval was given for the access channel to the Port of Cartagena to be expanded. The access channel will be deepened from 14.17 to 20.5 metres and widened to between 140 and 200 metres allowing Cartagena to receive vessels of up to 14,000 TEU or 160,000 Dwt by 2018.
Deep water port on Rocha Coast
Country: Uruguay
Project value: $500 million
Sponsor: Ministry of Transport & Public Works
Top 100 ranking: 21
Montevideo is hoping to strike a public-private partnership (PPP) for this deep-water port which it expects to handle mainly bulk cargo. Under the PPP agreement, the project would be a public port, designed, built, operated and funded by the private sector. Concession to manage the terminal would be granted for a period of at least 30 years.
Southern Peruvian Pipelines
Country: Peru
Project value: $2.8 billion
Sponsor: ProInversión
Top 100 ranking: 30
Construction of natural gas pipelines and liquid gas pipelines from Malvinas plant to the Connection Point (CP) and then to the Chinquintirca plant. Construction of the southern region gas pipeline from the Connection Point (CP) to south coast of the country.
New Airport for Mexico City
Country: Mexico
Project value: $4 billion
Sponsor: Aeropuertos y Servicios Auxiliares
Top 100 ranking: 41
The new airport investment will be executed in two phases: first, feasibility studies and secondary infrastructure; and second, the construction of up to four runaways. It is designed to have a viability of 40 years with a high volume of passengers and cargo, as well as a connection point for the central region of the country.
Puerto de Gran Escala
Country: Chile
Project value: $11 million
Sponsor: PNDP
Top 100 ranking: 44
Within the general planning framework set out by the forthcoming PNDP, there is a project that, given the economic importance of the hinterland it will serve and the magnitude of the infrastructure involved, stands out as singular. With feasibility studies soon to be published, an important step will have been taken towards publicly tendering the first terminal of the PGE by 2015.
Porto Sul Bahia
Country: Brazil
Project value: $1.5 billion
Sponsor: State of Bahia
Top 100 ranking: 61
The idea of Bahia's government is that the winners, which can be firms specialised in container, solid or liquid bulk cargo transportation, to create a special purpose entity for the construction and operation of the terminal.
El Tablón, Los Llanitos y Jicatuyo
Country: Honduras
Project value: $330 million
Sponsor: Ministry of Economic Development
Top 100 ranking: 79
Jicatuyo, Los Llanitos and El Tablón hydroelectric powerplants will transform Honduras' power grid, and dramatically reduce the cost of energy. In addition to the thousands of jobs created, the country could export power once all projects are completed.