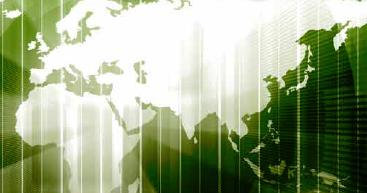 David Gladding, senior global director of sales at ACT Conferencing, explains why, as we slowly emerge from recession, technology can help contribute to business as well as environmental sustainability.
Sustainability put simply means the capacity to endure. Most people consider sustainability in terms of the environment and energy consumption, but equally, for businesses it should also reflect what can be easily supported by the business, financially and otherwise. The goal is to create a win-win situation in which the organisation can thrive without compromising the environment. Using technology can certainly help businesses overcome environmental and financial barriers in order to allow them to strike the right balance between what is environmentally sustainable, as well as sustainable to the business.
The devolution of business travel and adoption of web, audio and video conferencing is a prime example of how technology can be used to create a 'middle ground', where businesses don't lose out on the many benefits of close collaboration with colleagues dotted across the globe and, equally, environmental impact is at its lowest. With 80 per cent of communication consisting of non-verbal and visual cues, the use of video conferencing means that businesses can communicate more effectively with clients and colleagues. Expressions are better understood, confusion can quickly be addressed, and working relationships can be better maintained. 
With the recent global financial meltdown, coupled with the travel chaos arising from natural disasters, weather disruption and strikes, many businesses simply could not sustain the wasted time or large corporate travel bills and had to make huge cutbacks. Where once corporate expenses would cover a flight halfway around the world, web, audio and video conferencing became a preferable and more financially viable option to business travel as fuel costs skyrocketed and airline delays became more frequent. In fact, during the ash cloud crisis, ACT noticed a 300 per cent increase in bookings for its Proximity video conferencing suites.
While it was obvious that business travel would naturally take a massive hit in most organisations that were trying to cut costs over the last 18 months, now it seems business travel is on the up in line with the economy slowly recovering. In fact, BAA recently reported a 3.4 per cent increase in passengers, largely due to the upturn in the business traveller market. 
This is great news for the aviation industry and, clearly, business travel will always have its place in the corporate world; but organisations must remember that it's not always purely about the bottom line—and using technology such as conferencing to reduce business travel isn't just about saving money when the chips are down. It's important to remember that flying and lengthy travel journeys take their toll in other ways as well. For example, a three hour business meeting in the US might ultimately produce 3,442 lbs in carbon output and the total journey might take up to 24 hours, not to mention the nearly £1,000 airfare. If, for instance, web conferencing was used instead, it could not only save the carbon output, but also save approximately £919 and the wasted time spent travelling*. 
Air travel is also the fastest growing cause of greenhouse gases such as carbon dioxide, which have been strongly linked to climate change. Globally, the world's 16,000 commercial jet aircrafts generate more than 600 million tonnes of carbon dioxide (CO2) per year. And the European Aviation Industry alone estimates that their planes release nearly 350,000 tons of CO2 into the atmosphere each day. 
Furthermore, a survey of UK chartered flights showed that just 63 per cent of flights were on time in the 2009-2010 season, so for a significant amount of travellers there is also wasted time to consider. This is time that could either be spent productively for the company or with family, importantly addressing work-life balance issues.
Advances in web and video conferencing can be helpful in giving employees the flexibility to plan work interactions around their schedules, rather than being dictated by everybody being in the right place at the right time. Video conferencing is the next best thing to sitting around a table and, importantly, can help avoid long haul travel, jetlag or even just sitting in traffic for teams that need to engage and collaborate but are located across different locations or time zones around the world. This flexibility of remote working capabilities empowers employees to manage their own time effectively and create the work-life balance that works for them; and it's no surprise that more and more employers are recognising that striking a sensible work-life balance is not a nice-to-have optional extra, but a core strategic business issue that has wide implications for the quality of working life within an organisation as well as on productivity, motivation and loyalty.
The business case for a virtual team environment is indeed a compelling one; and not just when times are tight. For example, when the UK was snowbound earlier this year, one in five workers stayed at home and the cost to the British economy reached between £600 million and £2 billion, according to the Federation of Small Businesses. Technology, from mobile and remote working, to unified communications, IP telephony and conferencing, all contribute to virtual team environments and help avoid these losses due to uncontrollable circumstances. They can also save money on facilities costs and employees save time and money on commutes. Better still, companies with virtual teams are more flexible; they can hire and keep employees based solely on talent, not location; they can enter new markets without making large capital investments; and they can support a 24/7 workforce, all with very little environmental impact.
The somewhat forced cutbacks of the last 18 months should serve as a lesson to businesses and should be seen not as a negative, desperate cost-cutting exercise, but as a positive, long term strategy. Companies should look to harness these opportunities and at the same time streamline business processes and reduce their carbon footprints without compromising business relationships. Without a doubt, business travel will always have its place in multinational organisations, but the key is to strike a balance between the necessary travel and use of remote working technology which will ultimately be sustainable to both the business and the environment. 
*To calculate your Conservation by Collaboration, visit the ACT website:http://www.actconferencing.com/aboutus/calculator.aspx