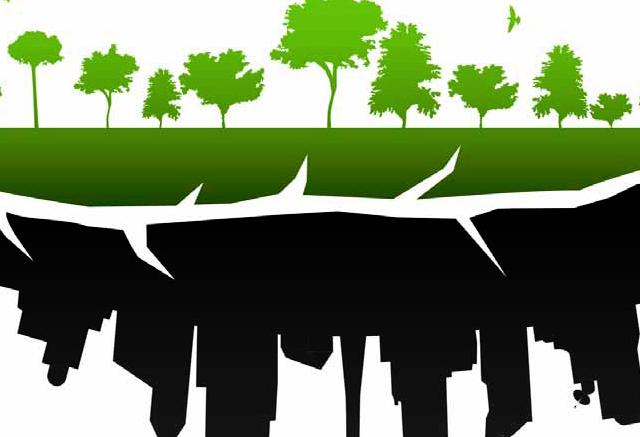 Martin Ashcroft reports on a study of the world's top 100 sustainable companies, which ranks their performance in terms of how they manage environmental, social and governance (ESG) issues.
When I first wrote about sustainability as a business concept (not that long ago, either) I used my opening paragraphs to define the term and its relevance to the bottom line. So much has been said on the subject in the intervening years, however, that we all know what it means now.
Sustainability is so well embedded in the corporate psyche now that an international top 100 list of sustainable companies has recently released it SEVENTH annual report. Launched in 2005, and compiled by the Canadian magazine Corporate Knights, the Global 100 Most Sustainable Corporations in the World judges the companies it believes have best managed environmental, social and governance issues. The list is announced each year at the World Economic Forum in Davos, Switzerland.
Unlikely as it may seem at first sight, Norwegian energy company Statoil tops the list this year, with US-owned pharmaceutical and consumer packaged goods manufacturer Johnson & Johnson in second place, Danish bio-industrial products manufacturer Novozymes third, and Finnish mobile phone company Nokia in fourth. The top ten is completed by Belgianglobal materials technology group Umicore, US technology giant Intel, UK-based pharmaceutical group Astrazeneca, French banking group Credit Agricole, Norwegian financial services company Storebrand and Danske Bank of Denmark.
Many of the world's best known companies are recognised in this year's top 100, which is an indication of their early adoption of the concept of sustainability. The list is a global mix, and it crosses many industry sectors.
Last year's top-ranked company, General Electric, fell to the No. 11 spot this year. It "dropped less because of anything that changed at GE and more because its peers made more progress improving their carbon and energy productivity," said Toby Heaps, editor of Corporate Knights. GE also scaled back its R&D budget, he adds, losing points for that.
India's Tata Steel placed at 27, while Johnson Controls, a US company with fingers in all kinds of industrial pies, is on the list at number 29, with Japanese electronics company Sony immediately behind. US consumer goods manufacturer Procter & Gamble makes the top 100, as does its food and beverage compatriot Kraft Foods, but so does Japan's Tokyo Gas Company, and Finland's pulp and paper manufacturer Stora Enso.
The top 100 list of sustainable companies represents an encouraging mix of companies across manufacturing, resources and services, including Canada's Sun Life Financial, the world's largest cosmetics and beauty company,L'Oréal, from France, Philips Electronics from the Netherlands, UK telecommunications company Vodafone, and Swiss-based engineering group ABB. US technology company Hewlett Packard makes number 75, with British healthcare company GlaxoSmithKline next. Coca-Cola is in there at number 78 (but I don't see Pepsi), while Japanese automakers Nissan and Toyota occupy positions 81 and 82.
Consumer products giant Unilever also makes the top 100, along with the somewhat smaller Canadian energy company Suncor Energy. The Spanish oil and gas company Repsol is in there, as is South Korea's Samsung Electronics. Reliance Industries of India, Royal Bank of Canada, and Singapore's real estate company City Developments just creep into the top 100, too.
It's no surprise that BP failed to make the top 100, but there's no place either for Shell, Exxon, Microsoft, Google, Ford or General Motors. I guess they had other things on their minds last year. Despite all its problems with recalls in 2010, however, Toyota still managed to make the list.
It's interesting that eight of the top ten companies are European-owned. This may be more than coincidence, as corporations in Europe are more heavily regulated than those in North America and Asia. Having said that, however, out of 22 countries represented in the top 100 companies, Japan has highest number with a total of 19 entries, up from five last year. The United States follows with 13 (up one from 2010). The UK's Global 100 company numbers, meanwhile, fell from 21 in 2010 to 11 this year.
In compiling the list, Corporate Knights collaborates with three strategic partners, Inflection Point Capital Management (a sustainability-focused asset management venture founded by Dr. Matthew Kiernan), Legg Mason's Global Currents Investment Management, and Phoenix Global Advisors LLC (a consulting and technology platform focused on sustainability).
The first step in the ranking process is to identify the top ten per cent of sustainability and financial performers from over 3,500 developed and emerging market stocks, using research from the Global Sustainability Research Alliance (GSRA), and the Asia Sustainability Research Alliance (ASRA) with financial analysis from Global Currents Investment Management. This produced a list of 300 companies for further analysis by Corporate Knights Research Group and Inflection Point Capital Management.
Ten equally-weighted environment, social, and governance key performance indicators are then applied; energy productivity, water productivity, carbon productivity, waste productivity, safety productivity, leadership diversity, CEO to average worker pay, taxes paid, sustainability pay link, and innovation capacity. The productivity scores are calculated as a ratio of sales to the units of energy/water, etc consumed or waste produced. Leadership diversity looks at the proportion of female directors, the sustainability-pay link at whether or not at least one senior officer has his/her pay linked to sustainability, and innovation capacity is calculated as a ratio of sales to R&D spend.
The sustainability performance rating relies on companies providing accurate data. An eleventh metric—transparency—is also used as an indication of how cooperative they were in disclosure.
It might seem odd that an oil and gas company should emerge as the leading sustainable business in the world, but a look at the scores shows that Statoil performed well in the social and governance categories, ranking second overall in percentage of female board members, for instance, with 40 per cent. But it did well in environmental performance, too, in terms of resources consumed or waste expelled per $ of output, and has also invested heavily in renewable energy initiative.
Corporate Knights hopes that its list will help prove that sustainability is good business. For the seventh consecutive year, says Heaps, companies on the Global 100 list have outperformed those on the MSCI ACWI index. "The Global 100 has posted a total return of 54.95 percent," he says, "outperforming the MSCI by more than 16 points."