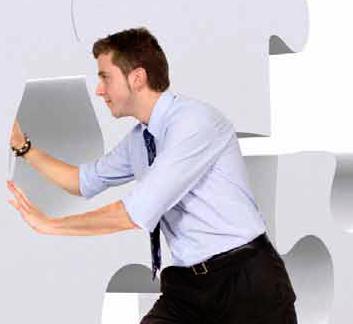 Nick Cavalancia, vice president of Windows Management at ScriptLogic, explains how developing a power management strategy can save your business time and money, as well as providing a welcome boost to your green credentials.
With World Earth Day approaching, businesses should need no reminder that going green can actually help support other strategic directives within the company. The UK's Carbon Trust estimates that in just one weekend, organisations will waste over £2 billion from poor energy efficiency, with the average office wasting £6,000 a year just from leaving equipment such as servers and PCs on—which is equivalent to 26.7 million tonnes of CO2 needlessly emitted every year, or 73,000 tonnes a day.
Companies throughout the UK are increasingly embracing green initiatives, from adopting recycling policies to reducing paper consumption—and while power management has become a key component of their eco strategy, there is a still a need to do a great deal more. The double economic downturn and the ensuing mass cuts across the board between 2009 and 2010 highlighted how organisations need to look at how they can do more with less money and resources, where money is being wasted, and how to take better care where this could really have a knock-on effect.
One of the easiest ways to lower energy costs, and directly influence an office's energy bill, is to develop a power management strategy. Windows operating systems as early as Windows 98 offered built-in power management capabilities at varying levels, and today most major PC manufacturers' products are ENERGY STAR compliant.
With the need for more money, it is surprising to see the inefficiency in not implementing power management tools sooner—procrastinating over centrally configuring Windows desktop power management could be because the benefits have not yet been fully recognised. Possible methods of power management (and reasons why these methods are not often used) include:
Exercise your IT Team: Manually visiting each PC to ensure that it is turned off at the end of the day. Aside from being time consuming, this method lacks the ability to have the power management settings changed based on who logs on to a given machine, and there is no way to ensure consistency across the enterprise.
Group policies: With some work, administrators can develop group policies to initiate power management. But filtering the type of power management policy that users receive and creating exceptions is very difficult, and there is no ability to send warnings to users before taking power management actions.
But help might already be at hand. IT administrators may not realise it, but the software they use on a daily basis as a desktop configuration platform can also be used to create policies to enforce power management. Solutions that offer power management capabilities allow administrators to easily create, modify or remove Windows power schemes, giving them centralised control over laptops, desktops and servers. Power saving options such as standby/hibernate and those that turn off monitors and disks all add to the savings for both the environment and office operating costs.
These settings make it possible for organisations to establish power settings across the board, ensuring each and every desktop is participating and saving money. Additionally, software-based inactivity timers can be used to watch for inactivity and lock, log off, shutdown or restart the PC as needed.
An example of a company using software to implement a power management strategy is that of the US-based high school, Walla Walla, in Washington, which has more than 1,800 students enrolled in classes each year. Dennis DeBroeck, network administrator at Walla Walla, is not only responsible for overseeing the IT management of more than 35 computers accessed by 120 students, but he also teaches computer technology and media technology & animation classes.
For each class, students at PC workstations run applications specific to that curriculum and have complicated and demanding requirements. With the demand for the classes rising, DeBroeck's IT management challenges were extensive. DeBroeck spent hours hand-writing scripts and managing policies to address everything from drive mappings to registry changes to application rollouts, ensuring each student would have access to the correct files, folders and programs at log-on.
DeBroeck now uses a ScriptLogic power management solution to conserve energy, and is able to create and modify Windows power schemes, giving him centralised control over student desktops. Power saving options such as standby/hibernate and those that turn off desktops result in significant energy savings. The software monitors inactivity and will lock, log off, shutdown or restart as needed, even if students are not logged on, so DeBroeck can monitor machines after the school day ends.
In addition to the conservation of energy, power management of only 28 desktop computers has helped the school save more than $2,000 each year. More savings would be expected as the school's IT network expands. At the end of each month, DeBroeck can print out a report on how much energy the classroom has saved and share it with the school district's energy manager.
In conclusion, IT administrators should be implementing greener initiatives that can offer immediate energy and cost savings, while thinking about long term, cost effective methods that will save money and reduce their carbon footprint in the future.
A simple power management solution is just one of the ways in which organisations can complement a greener initiative. If businesses take heed now and invest in the short term, they will ensure better benefits and success for years to come.
Headquartered in Boca Raton, Florida, with offices around the world, ScriptLogic provides solutions in the areas of desktop, help desk, active directory, server and network management. For more information, please visit http://www.scriptlogic.com.