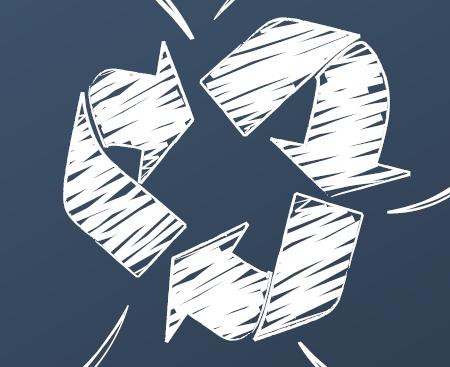 There are five key areas organisations must address to ensure sustainability is at the heart of their business, says Jean Cox-Kearns, director of Compliance for Dell Global Take Back.
Businesses today are coming under more pressure than ever before from stakeholders, as those looking to purchase shares or invest in a business will choose those organisations with values they believe in, as well as focusing on the standard financial criteria. However, this isn't a pressure exclusive to firms listed on the stock market. Becoming environmentally sustainable is a responsibility everyone should take on board, and many will frown on those not accepting their part in meeting green objectives.
Entrench sustainability into the heart of your business strategy
Building sustainability into core business strategy is key to success and every aspect should be considered, from a product's lifecycle to how a business is operating and the environment in which it is doing business. It is only when sustainability is treated with the same focus and importance as other key business priorities that long-term value can be really gained.
There are several benefits of approaching sustainability as a core business priority. A green strategy is a tested method of driving brand favourability; it can provide differentiation from competitors; and it is synonymous with high performance.
At Dell, sustainability is embedded into the foundations of the organisation and is an important part of global strategy, covering four core fundamentals:
1. Energy efficiency
2. Carbon neutrality
3. Recycling
4. Direct engagement with customers and suppliers
Through these four core fundamentals, Dell has saved more than $3 million through various initiatives and achievements, including:
1. Using a power management programme that automatically powers off machines at night and during inactive periods
2. Powering eight facilities in the US and Europe with 100 per cent clean, renewable energy
3. Banning export of waste to developing countries and regular third party audits of material disposition through its recycling programme, ensuring minimisation of landfill globally
4. Implementing new ideas through direct engagement with customers and suppliers.
How can you embed sustainability into every aspect of your organisation?
When 'green' initiatives and strategies are being considered, businesses should address every touch point of their organisation. This will help to better understand and optimise the environmental performance of a business, its services and products. A good example of this 'lifecycle approach' to sustainability is the materials and processes Dell uses to reduce the environmental footprint of its product portfolio.
As part of a shared goal to find new ways to help preserve the planet's natural resources, Dell provides practical but innovative packaging solutions. For example, in 2009, Dell began shipping its netbooks in packaging made from bamboo, a highly renewable alternative to the moulded paper pulp, foams and corrugate often used in packaging. Dell's bamboo packaging has been certified compostable, making responsible disposal of the packaging easier.
Dell was the first major computer manufacturer to ban the export of e-waste to developing countries, giving businesses peace of mind that e-waste is recycled responsibly. The organisation can also help businesses recycle, recover or resell used computer equipment in a secure and environmentally conscious manner that complies with local regulatory guidelines.
Employees must be green ambassadors
Another key area organisations need to address when embedding sustainability into their business is actively encouraging employees to consider their own environmental impact and to take an active role in helping to ensure a greener future. Initiatives could include energy and waste reduction programmes and employee recycling events; for example, employees could take part in local focus events for Earth Day and World Environment Day. In addition, giving employees the option to work remotely can save significant amounts of travel time, cost and carbon footprint.
Ensure your sustainability strategy doesn't lose impact outside of the company
To ensure your sustainability strategy doesn't lose impact outside of the company, businesses should not only take into account the impact of company operations, such as the impact of owned buildings, but also those of supplier operations and customer product use. 
One of the ways that Dell has addressed these issues is by making it a requirement for primary suppliers to sustainably manage and publicly disclose their carbon emissions during quarterly business reviews. Dell was the first IT company to join the Carbon Disclosure Project's Supply Chain Leadership Collaboration to help suppliers with emissions reporting. Dell is also a founding member of the Electronic Industry Code of Conduct and requires its suppliers to be ISO 14001 registered.
Yet despite all this positive progress with the extended supply chain, some challenges remain—most notably suppliers not sharing the same green values or priorities. To overcome this, businesses could enforce guidelines both through business reviews and external audits, putting in place a range of penalties for failing to meet these requirements.
Legislation such as WEEE (Waste Electronic and Electrical Equipment) supports businesses in driving green objectives across the supplier base, placing responsibilities on producers, distributors and retailers related to the eventual disposal of goods.
It is not only the suppliers that businesses need to consider when implementing a sound sustainability strategy: they must also bear in mind the customer product use. It is essential for businesses to make it easy for customers to minimise their impact on the planet to ensure the sustainability strategy doesn't lose impact outside of the company. One of the ways that businesses can do this is by making sure products are more energy efficient, helping customers to reduce their energy consumption.
All the above points help to expand businesses' commitment to a sustainable strategy by extending it to customers and making it easy for them to take part.
Measure your sustainability efforts
There isn't always an easy way to measure the results of a sustainability strategy but very often, businesses can look at developing their own measurement tools. For example, when Dell looked at its packaging and the impact it was having on the environment, it found there wasn't an industry standard to measure, so it created the three Cs:
- Cube: the size of the package
- Curb: is it easily recyclable?
- Content: what is it made of?
It is important to frequently update the sustainability strategy to reflect any new business dimensions and to continue to develop a sustainability strategy, as the future will bring new ideas on how to reduce our impact on the environment.
Being environmentally sustainable is something everyone should take seriously. Not only is it a social responsibility for everyone, it is a good way to plan for the future and can help alleviate some of the costs for businesses and its customers. By entrenching sustainability at the heart of a business strategy, businesses can position themselves for long-term growth and success.
Jean Cox-Kearns serves as director of Compliance for Dell Global Take Back.In this role, Jean co-chairs the Global Take Back Compliance Council supporting a number of regional initiatives, and specifically for the Europe, Middle East and Africa region (EMEA) is responsible for all electronics recycling related legislative compliance, driving the implementation of computer recycling initiatives in compliance with the WEEE (Waste Electrical and Electronic Equipment), Battery and Packaging legislations and Dell's policy on Producer Responsibility. www.dell.com