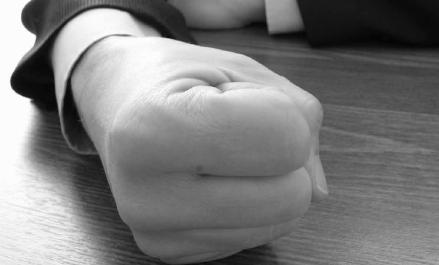 As tempting as it might be to sit back and breathe a sigh of relief as the global economic situation begins at least to stabilise, there is plenty that manufacturers can do now to take advantage of the early signs of recovery.
Given the difficult conditions that have prevailed in manufacturing over the past year you may think that the only course of action is to stay hunkered down and wait for it all to blow over for good. But there are signs a plenty that recovery is underway across Europe and there are plenty of actions that manufacturers can take to accelerate their own recovery.
"Pain is a forceful driver of change," claims Andrew Kinder, EMEA director of Solution Marketing at global ERP software provider Infor. "People and organisations find it easier to accept meaningful change when the pain of it is less than the pain of staying the same. The last 12 months have been incredibly difficult for manufacturers and this has created the best possible opportunities to make the tough decisions, innovate at speed and re-engineer business processes in ways which might have been unthinkable at other times."
Infor's largest customer base is represented by the manufacturing sector; and Infor has been quick to respond to the difficulties manufacturers are facing, with technology solutions that address the current climate and future expectations. They offer five strategic actions that organisations can undertake today, putting them in a better position to take advantage of the recovery when it comes.
Smart move #1: Protect cash. Businesses recognise the critical importance of cash management, particularly at times when capital and credit are difficult to come by. One way in which manufacturers can release cash is through reducing inventory and work-in-process levels. Infor has observed an uptake in technology solutions around demand and inventory optimisation in the past year and resurgence in interest in sales and operations planning (S&OP). "S&OP leaders report 15 per cent lower inventories on average and up to 30 per cent shortening of cash-to-cash cycle time," comments Kinder.
Smart move #2: Pursuit of productivity. One measure that is consistent among manufacturing leaders is their relentless focus on productivity—whether this be their production assets, people, warehousing or transport. It makes sense to make the optimum use of existing resources before investing in new products, especially in current times. Technology solutions that help you achieve this are in vogue. An example is production scheduling which, through intelligent sequencing through a plant, can reduce lost time due to changeovers by 30 per cent and reduce costs through the reduction of overtime or other shift premiums. Warehouse management is another area where productivity gains flow through to cost savings, often leading to a deferment or elimination of the need to invest capital in expensive new warehouse space.
Smart move #3: Go green. Whatever your beliefs on the causes of climate change, what is certain to impact manufacturers over the next decade is their need to adapt to operating in an increasingly carbon constrained economy: government legislation will demand it. Your largest customers will select their suppliers based on it. And having a sustainability strategy for manufacturers is not just good environmental stewardship, it makes good business sense too. Reducing energy use, reducing waste and recycling materials saves money. One way in which manufacturers can profit from this is by tracking energy use from high energy consuming assets in the manufacturing plant. "Since 80 per cent of the total cost of operating an asset can be in the energy it consumes over its lifecycle, it makes sense to monitor this intently. By maintaining equipment at its peak performance, energy bills can be cut by eight to 20 per cent," says Kinder.
Smart move #4: Rent instead of buying. You may want to adopt new technology to help you to a stronger, faster recovery but huge upfront costs are a tough sell in a tight-money environment, no matter how big the future payoff might be. An alternative might be to subscribe to business software rather than buy it outright. This preserves cash and without the upfront payment associated with purchased software, has the financial effect of shortening the time to benefit. Software as a service (SaaS) or application managed services (AMS) are both alternative deployment options to help companies address cost or resource concerns.
Smart move #5: Upgrade your business software. Almost all manufacturers have some form of enterprise resource planning (ERP) system and the normal agreement includes an annual maintenance and support fee entitling customers to the latest versions. And yet research across the industry shows that the majority of organisations are not on the latest release of their software, with many on versions several years old and facing an uphill effort and high cost to update to the latest version. In effect, this means companies are not getting the full value of their software investment and are missing out on newer capabilities that could help improve efficiencies and innovate processes.
Despite the difficult conditions, Kinder remains optimistic about the future of manufacturing. "Whilst many European countries are just emerging out of recession, it is noticeable that manufacturing is changing too, with the manufacturing economy comprising of a larger number of smaller manufacturers compared to the larger enterprises of the past. Smaller manufacturers have the benefit of agility and rapid innovation. They also have different technology needs to support their businesses and manage their supply chains.
"Now is the time to be decisive and make cost effective actions that can position your company for growth in the long term." www.infor.com