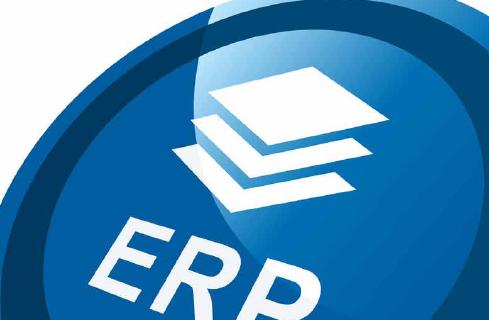 Lessons from the front line: ensuring the maximum return on ERP investment decisions. By Mike Stanbridge, Infor.
The business world is unpredictable and ultimately imperfect. Managers are accustomed to making decisions with incomplete information and investing in strategic change without being able to fully test their assumptions of what that change will bring.  
Investing in ERP is a classic example of this. As a vendor we rarely see decisions based upon extensive hard facts and exhaustive scenario planning. Customers simply lack the time to consider demand fluctuations, sources of downtime, space constraints and bottlenecks that are part of their organisation and that could impact on the success of such an investment. 
As a result, many businesses have explored 'short-term' ways to mitigate the risk of such implementations. For example, bringing in a project manager with greater ERP experience is often thought to be a good start. However, many businesses fail to recognise the importance of understanding their own idiosyncrasies and processes. As a result the newly hired 'ERP expert' simply adds another opinion rather than imposing objective data evaluation.
Trial and error is not really a viable option for food manufacturers. ERP is often the most critical, strategic technology investment being made and no business can afford for it to be imperfect or to spend time and further resource bringing it up to speed. Furthermore, some businesses attempt to carry out basic modelling on business processes on the humble spreadsheet, but this is rarely flexible enough to allow the deeper levels of questioning needed to extract real value from the ERP system. 
So how does a food manufacturer go about ensuring a decision to invest in ERP is the right one? How does a business secure the strongest possible ROI? The key is to understand the full capabilities of ERP tools from the outset.
Typically, production planning tools such as ERP are used to focus on generating a plan, determining the best sequence of manufacture or to ascertain the "lowest cost" method of achieving a production target. This is, in itself, a large task that pulls in massive amounts of data and can radically improve the way a manufacturer does business. However, even with the most sophisticated implementations of ERP, businesses often miss one of the key opportunities for return associated with such tools—the ability to act as a central "data warehouse" that can accommodate simulation. This enables manufacturers to explore possible options for the future by testing and retesting theories.
This exploration of "what-if" scenarios is one of the hottest topics in manufacturing right now. As competition has increased, manufacturers have needed to drastically cut costs of production. Simulating alternative scenarios of manufacture, distribution or even marketing and then identifying the best route forward, can yield a critical insight into the future direction and success of the business.
Case study: a UK brewer develops production
One of our clients—a leading UK brewery—was suffering from the constraints imposed by various factors within its production. Legacy brewing equipment, such as coppers and mash tuns, had been in use for decades and demanded manual control and intervention. The brewery is located in a protected, historic site making the physical aspects of process change exceptionally difficult. Lastly, as with most brewers, working with yeasts exerts a profound, unpredictable influence on process times and outputs, which has made it difficult to achieve standardisation.
Against these challenges the business was looking to grow through increasing both volume and product variety. However, implementing the changes to production to achieve this was fraught with risk in the face of such variables.
The alternative scenario planning, linked to ERP, will be critical to controlling this evolution. For example, the planning team identified that one of the major bottlenecks was the number of fermentation vessels available—a view confirmed by the brewing team. Thus, a major factor in the scenarios run through the ERP system was the number of tanks required, their role, and their sizes. 
Part of this calculation was obviously reliant on business forecasts but the ERP system also flagged the likely changes required in installing these vessels and also demonstrated opportunities for developing new product variants. Using the ERP system will ensure that the investment made was flexible enough to fulfil all business requirements for the next two years.
The crux of ensuring this return is to ensure accurate, consistent stock and process flow information was passed from the production plant and into the planning systems. Previously this information was dependent on manual recording and entry of this information into spreadsheets. As a result it was prone to delay and error. 
In order to provide a more robust planning solution the brewery's SCADA control systems have also been integrated with the core ERP system to provide live stock movements. This information is then used to feed the planning systems on an ad-hoc basis, enabling the production planner to react quickly to changes dictated by either the variable brewing process or plant failure.
However, beyond rapid reaction, this solution will also enable the planner to simulate alternative production schedules multiple times in a day. In the short-term this will deliver agility and allow the brewer to react to changes within the fermentation process. Critically, the interface with ERP will mean the brewer can see and understand the impact on both upstream and downstream processes. 
Proactively, simulation and ERP will mean that the total efficiency of the factory can be considered and improved upon. This even enables the exploration of potentially less efficient sub-processes in certain areas in order to achieve a more efficient "whole". Delivering this level of flexibility is one of the most profound but least understood returns on an ERP investment.
Conclusion
From a strategic viewpoint ERP allows the client to test scenarios which would otherwise be considered too radical. Most importantly, it allows a manufacturer to assess where investment decisions and effort would be best focused.
In the immediate term this will mean better returns on existing systems. Taking maximum advantage of all current assets is vital for food and drink manufacturers. The usual outcome is an increase in volume that can be processed and therefore reduces the impact of fixed costs against each unit of production. As food manufacturers emerge from recession the improvement to the bottom line that this can deliver will be vital, but also increasingly seen as a minimum requirement of such investment.
Consequently, in order to deliver greater confidence and return on investment, the ability to develop planning models into the realms of changing strategic direction is a significant advantage. "What-if" scenario exploration is the hidden treasure of ERP investment and many firms are now beginning to dig deep enough to find it.
Mike Stanbridge is a supply chain expert within Infor Professional Services. He is responsible for designing and implementing supply chain change within the food and other industries. Based in the Birmingham office, he has performed process redesign activities in the UK, Europe and the Far East with project sizes ranging from £10k to £1m.