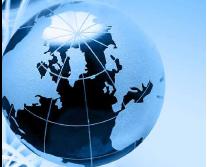 Trading electronically makes great strategic sense for buyers and suppliers alike; but technical complexity can be a barrier to realising the benefits of enhanced supply chain visibility, as David Grosvenor explains.
The commercial advantages of gaining greater control over the supply chain are widely recognised: increased accuracy, improved customer service, lower inventory holdings and reduced costs, to name but a few. These are attained by having clear and instant visibility of all transactional activities between trading partners, something that can be achieved using electronic data interchange (EDI) technology.
The problem is that EDI is notoriously difficult, expensive and time-consuming for in-house IT staff, with a vast array of different technologies presently in use for moving data about and with trading partners frequently making changes to their requirements. Multiple connectivity protocols such as AS2, FTP and SFTP, as well as 'legacy' protocols such as X25 and X400 create complexity and keeping up with this great variety of formats is a daunting prospect for any organisation.
Complexity exists, too in selecting from the plethora of EDI VANs or web-based portals available, and the multiplicity of data formats that are commonly used only serve to confound—standards such as Tradacoms, EDIFACT, EANCOM, XML, along with all the proprietary formats.
What's more, these formats vary by customer and change occurs with irritating regularity. Even if a given customer uses a well-established standard, such as Tradacoms or EANCOM, these may well be interpreted or implemented in slightly different ways, which all adds to the anguish of the IT department. Add to this the rate at which VANs are acquired/retired, connectivity preferences change (many retailers in the US, UK and Europe are moving from VANs to AS2), new document types are introduced (ASNs, proof of delivery), and even minor tweaks made to documents, such as adding a new mandatory field, and the challenges presented on an ongoing basis make maintaining links with customers or suppliers a hardship.
Companies experiencing rapid organic growth, high brand success, expansion into new territories or major new customer wins also put pressure on the B2B infrastructure. But some of the greatest challenges to successful supply chain integration come from the incessant rollÔÇÉout of new ERP systems with the commensurate disruption this causes to B2B systems.
Managing all of this variety and change is expensive and time-consuming for the IT function and can hardly be described as value-added work.
Outsourcing to a B2B service provider overcomes many of the technical constraints to extending EDI capability to a wider supply base or a growing customer portfolio. Leading retailer Sainsbury's recently consolidated electronic trading with 4,000 suppliers onto an outsourced B2B platform and building products company Jewson Ltd moved to an internet-based B2B solution, delivered on a SaaS basis, to transmit orders electronically to its suppliers. However, there are important considerations to moving your electronic trading to a Software as a Service (SaaS) model.
Firstly, a secure, reliable infrastructure has to be the foundation for mission-critical B2B processes. The infrastructure required must include:
Guaranteed continuity of utilities and physical infrastructure (electricity, buildings, secure access etc)
Fully redundant hardware, software and networking components that span the full critical lifecycle of the data involved; in other words, it's no use the core software application being up and running if network access to the data is unavailable
An alternative disaster recovery (DR) site that is regularly tested with full fallÔÇÉover simulation and with all of the necessary switchÔÇÉover processes documented and associated staff available 24x7x365
Secondly, many B2B providers take on responsibility for running the technical platform (hardware and software) and have teams of people that perform routine tasks as requested by the client. But a genuinely outsourced B2B service is one where the vendor is able to take full responsibility for the B2B project, and that involves:
Project management and on-boarding of all trading partners to the network
An understanding of the client's business processes that are supported by the B2B programme
An understanding of the market in which the client is operating and of the relationships the client has with its major players
An organisational structure and the supporting processes designed to provide customer support rather than productÔÇÉfocused support
However, the single greatest area of differentiation among B2B outsourcing providers is the ability to apply intelligence to the transmitted data in order to create true 'visibility'. RealÔÇÉtime visibility into supply chain events enables rapid and improved decisionÔÇÉmaking by individuals in many different roles across an organisation—IT, supply chain and logistics, manufacturing, sales and finance. Most vendors of B2B outsourcing solutions operate purely on a transactional basis as a 'pipe' between a company and its trading partners. The 'pipe' may be very secure, fast and must obviously handle the transformation between data formats, but simply by acting as a 'dumb' delivery mechanism, these systems fail to provide anything beyond the rudimentary exchange of messages.
Vendors that provide an 'intelligent' B2B solution—where each message is opened and the data stored as an integral part of the transactional process—can provide customers with a wealth of information, analysis and functionality based on the content of all messages carried. This 'intelligence' provides the potential for rich rewards through offering complete real-time visibility.
Visibility enables customers to realise significant value from: increased confidence in supplier performance leading to safety stock reductions; better visibility into downstream demand leading to optimised manufacturing and reduced raw material safety stock; and realÔÇÉtime awareness of changes in demand or supply, enabling remedial action that prevents a drop in customer service.
Collaborating with trading partners using an 'intelligent' B2B network creates a central repository for transactional information—gone are the disparate silos of mismatched information scattered across the supplier base. Consolidating trading data onto one managed database presents a clear and accurate view of the supply chain and provides a consistent set of data that can be shared with trading partners.
With one view of performance, based on accurate, impartial information from all business partners on the network, buyers and suppliers can work together to improve overall supply chain performance. Building confidence in supplier performance allows inventory, in the form of safety stock, to be removed from the supply chain, freeing up vital cash to the business, making the business fitter and leaner, and placing it in a stronger position to compete.
EDI may be complex, but there is a simple solution.
David Grosvenor is managing director at Wesupply www.wesupply.com