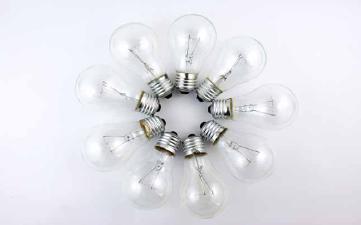 The Brussels-based EFQM, formerly the European Foundation for Quality Management, has had a busy 12 months—and its schedule for the coming year doesn't look to be any less hectic either. Becky Done finds out what changes the Foundation has made in order to reflect today's business environment, and how it is looking ahead to tomorrow.
With organisations across the globe jostling for position in today's altered business line-up, having that competitive edge—and be able to both retain and use it—has perhaps never been quite so important. Management consultancies have identified the current climate as being one for rich pickings—and as companies struggle to recover from the events of the past couple of years and re-organise themselves, there is much low-hanging fruit for the consultants to feast upon.
But there is another way for organisations to achieve excellence—and at a fraction of the cost. Backed up with the firepower of more wide-ranging expertise than one management consultancy could ever realistically offer is the EFQM, based in Belgium.
EFQM is a not-for-profit membership foundation with more than 500 members across more than 55 countries and 50 industries. The foundation provides a platform for organisations to learn from each other and offers the potential for improved performance.
The EFQM Excellence Model is a well-recognised framework for excellence and is the most widely used management model in Europe, having been built up from the experiences of EFQM members over the past 20 years.It aims to enable companies to assess where theyare on the path to excellence by helping them to understand their key strengths and potential gaps in relation to their stated vision, mission and strategy. By providing a common vocabulary and way of thinking about the organisation, the effective communication of ideas is facilitated, both within and outside the organisation.
To some, the idea of bringing in a new framework may seem daunting, especially if they already have systems and processes in place that seem to be adequate for the job. However, the EFQM Model can act to integrate existing and planned initiatives, removing duplication and identifying gaps. By providing a clear and basic structure for the management system, it will enable the organisation to have a well-defined and constant purpose and thus help focus the delivery of results. The Model aims to help organisations concentrate on systematically applying processes and fact-based assessments that help to make strategic decisions.
The Model takes a holistic view, in recognition that excellence is not all about numbers and systems—far from it. "The EFQM Model will identify what an organisation needs to do to develop people and maximize their potential," explains EFQM CEO Pierre Cachet. "It does not prescribe methods or ways of working, such as six sigma or lean. With the EFQM Model, every organisation can interpret the best method for themselves, based on the industry or culture that they are working in."
And that is key to what makes the Model work. It is not an inflexible prescription, based upon rigid theories—however fashionable or ground-breaking such theories may be. "What makes the EFQM Excellence Model special is that it is created by organisations for organisations. It is a practical business model, not just theory—it comes from the 'real world'," explains Cachet.
One company that can testify to this is Volvo Cars, which has a long history working with the EFQM Excellence Model and EFQM as an organisation. Last year, participants from EFQM member companies took part in the EFQM's 10th Leadership Development Programme, hosted by Volvo. Participants were given full access to the Volvo Car Customer Service (VCCS) strategic plan (having signed a confidentiality agreement), a detailed account of the actions underway and of the results achieved by VCCS in different market segments and functions.
Participants explored the strategy and operational organisation of the After Market division of Volvo on a worldwide basis.Using the EFQM Model and tools, an investigation into the effective implementation of strategy was undertaken. Over 30 interviews were conducted with individuals representing all the major functional areas, and the team then presented their findings to the senior managers of VCCS and engaged them in a workshop to identify and agree practical ways in which they could implement the findings. The reaction was immediately positive from the Volvo team: a further review with senior management was agreed, and a commitment was made to review and implement the recommendations.
Commenting on the programme, Mark Finnie, group marketing director of Strix, one of the member company participants, said: "The EFQM framework is taught as a support to making strategic linkages throughout the organisation: I went away convinced how such an approach could be practical and useful to my company."
Tommy Boberg, director of Business Planning, VCCS, Volvo Car Corporation commented: "Overall it was very valuable to us to have this external input into our strategy and approaches. We are actively working on implementing the recommendations as part of the ongoing roll out of the strategic review programme."
The EFQM Model itself underwent a strategic review last year, in order that it could more accurately reflect today's business environment. "Because we reviewed the model during a difficult economic time, we have been able to identify the essence of business and the most essential parts in our EFQM Model," explains Cachet. "Hence, now, we have taken out the 'nice to haves'—the Model is now 'no-nonsense'."
The changes were well-needed, given the transformation that many organisations underwent in response to the global economic crisis. New priorities emerged for business leaders; and the review of the model aimed to recognise these. "They realised that growth is not the only goal and became aware of their environment's limitations, their dependencies on others and their own restrictions," says Cachet.
The emerging trends and topics that needed more emphasis within the model or that were newly introduced included, among others, creativity and innovation; sustainability; corporate governance; organisational agility; risk management; promoting products and services; and supplier management. There was also a drive to simplify the language used.
"The results criteria now place an increased emphasis on key results required to achieve the organisation's vision and strategy and require an evaluation of how these will be sustained into the future," adds Cachet. "We have made a more consistent distinction between outcomes (focusing on what is achieved compared to what was stated in the strategy) and indicators, which can be used to predict future trends."
But the Model is not the only facet that has undergone some changes recently. This year, EFQM revised its own strategy, following an internal assessment against the EFQM Model earlier this year that suggested the strategy was not clearly written nor communicated widely enough, both internally and externally. A comprehensive review of the strategy was thus undertaken, taking into account internal feedback but also that of its key members and partners. 
The outcome of this exercise was that EFQM's mission, vision and ambition were re-defined. Its mission is now to energise leaders who want to learn, share and innovate using the EFQM Excellence Model as a common framework. The organisation's vision is of a world where European organisations are recognised as the benchmark for sustainable economic growth; and its ambition is for leading organisations to join EFQM as the European platform for their journey towards sustainable excellence.
It is worth pointing out that EFQM does not wish to focus solely on European organisations; however, its Model is based on European values and EFQM is committed to embracing and promoting these in its network—which it hopes to expand over the next 12 months. EFQM is also looking to increase membership engagement and strengthen its relationship with its partners, as well as to work closely with influencers such as the European Commission and other international bodies, such as the Global Compact.
Moreover, EFQM is currently focusing on enhancing its brand; and to help achieve this, a number of innovative communication formats are already being used—such as wiki-based collaborative development of learning materials, networking on LinkedIn to specific EFQM groups, and increasing its presence at various professional forums. An annual road trip to members and important local influencers is now a regular part of the calendar, as are EFQM's consultations with EFQM Valued Professionals—a group of individuals who help the body to promote the model.
EFQM is also producing regular benchmarking reports (such as those it has recently published on how various organisations measure customer perception and people perception). There are plans in place to promote and proactively organise more 'Communities of Practice', which unite members into small working groups to share learning on topics such as 'Applying Lean Principles' or 'Innovation'. Promoting industry groupings such as postal, education or the telecoms sector is also on the agenda.
EFQM is gathering momentum with every month that goes by; and having such prestigious names as Areva, Robert Bosch, BMW,Nokia and Rolls Royce on its 500-strong list of members really does speak for itself. www.efqm.org