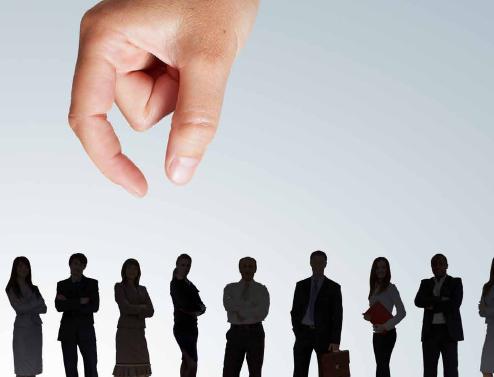 One way of enhancing your business in 2012 is to hire a consultant—but you need to shop around, as Huw Hilditch-Roberts, director in charge at the Institute of Consulting, explains.
With leading economists predicting a technical recession in the UK—two consecutive quarters of negative growth—it seems inevitable that businesses are facing a tough year ahead. To survive, they will need to differentiate, innovate and certainly be more competitive than ever—and for many of them, this will require change.
A common problem facing organisations is they tend to lack people internally who are experienced in leading and managing change as well as individuals who can bring new perspectives and smarter ways of working that will enhance productivity and performance. One solution that works well for large organisations and SMEs is hiring experienced, independent consultants with specialist skills on a project basis who can handle their most pressing business challenges.
However, with significant pressure on budgets, companies will be cautious about hiring consultants and will want to make the right decisions and avoid costly mistakes. Lately there has been significant debate about the value consultants deliver, as well as their cost, so how can organisations ensure they hire professional and credible consultants that deliver?
Pre-planning
Firstly, let's look at the pitfalls for companies to avoid—there are many, but the biggest is the failure to plan. Detailed planning is linked to project success and it needs to be meticulous. In the planning phase, businesses need to ask themselves a series of questions including whether they actually need consultancy support or if it could be a case of requiring additional resources. Also, is there actually someone within the company who might be capable of undertaking the project?
If an external consultant is required, then every aspect of the project needs to be scoped out, including the expected outcomes. This level of detail will ensure that expectations are set from the outset and that the project brief is clearly defined and understood by everyone.
Shop around for consultants
My next piece of advice is that companies should shop around for consultants and never appoint the first candidate. Quotes, tenders or formal proposals should be invited from a number of consultants which will enable a business to get a clear understanding of who is out there, how they would respond to the brief and what they would charge. Testing the market is the secret to getting a consultant at the best price!
Interviews
At the interview stage, candidates should be able demonstrate a full understanding of your issues based on the brief and explain how they might approach and deliver the project within the deadline. Obviously, this is also the time to quiz candidates about their specific experience and to ask them to demonstrate a track record of solving similar business problems. Businesses also need to check and double check experience and CVs by getting references from clients and colleagues.
A successful consultancy project is one that is supported by the business, so project owners should secure buy-in from all project stakeholders. Agreement needs to be reached on all key elements of the project to ensure the consultant is working to a clear and tightly defined brief that is aligned to the business goals from day one.
Look for professional qualifications
There are other considerations too. According the analyst group IDC there are four key qualities clients need to look for in the consultants you hire—integrity, an analytical mind, clarity of expression and empathy.
I would add to this: a sign of a good consultant will be their commitment to professional development so they can give their clients the most informed and up-to-date strategic advice and best practices. Competence-based accreditation by professional bodies is a useful indicator of a consultant's ability to deliver and, in management consultancy, the Certified Management Consultant (CMC) award is the only globally-recognised 'kite mark' of professionalism in consulting.
You may also like to think about how they will fit into the existing team. A good consultant will be deft at building relationships quickly with all employees. If possible, introduce the interviewing consultants to the people they will be working with and get the staff's feedback on each interviewee before making a final decision.
There should also be no surprises when it comes to costs. Be clear from the start what the consultant will charge and what they will deliver for this money and make sure you understand if the consultant's fees include expenses or not. Agree project boundaries and limits and an exit plan so that if the project needs to be extended there is a contractual framework in place to support this.
A successful consultancy project is one that is meticulously planned and managed so businesses should regularly review project progress and how the consultant is working. It is also sensible to appoint a project manager who is responsible for managing and liaising with the consultant, to ensure that the project stays on track.
The Institute of Consulting (IC) will soon be launching a National Register of professional consultants who have demonstrated successful experience and practice in consultancy. This will be an essential starting point for any company considering hiring a consultant.
We (the IC) have also developed a guide to buying consultancy services to help companies ensure project success and obtain the best value for money. The guide covers checklists for hiring consultants, best practice behaviours and key considerations for each stage of the procurement that will make the difference between success and disappointment in a consultancy engagement. They can be found at http://www.iconsulting.org.uk.
With a tough year ahead, businesses need to be able to buy in specialist skills when required without being daunted by the process and the costs. We hope that by following our simple checklist, businesses will hire consultants this year that will make a genuine difference to their business success.