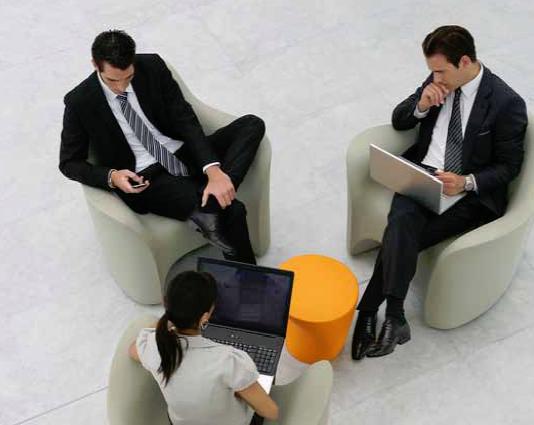 The best Microsoft Gold Partners consider themselves strategic partners for their clients, not merely technology solutions providers, says Thomas R. Cutler.
The concept of business improvement, whether part of a lean initiative, six sigma, or other continual process improvement methodology, is often one of the metrics or deliverables offered by many Microsoft Gold Partners. 
Many companies, particularly in the manufacturing and industrial sectors, end up selecting technology solutions by Microsoft because they are comfortable, familiar, and trusting of the company; certainly of its stability and solidity in the marketplace.
That said, there are many Microsoft Gold Partners. Microsoft competencies align with how customers actually buy, making it easier for these certified experts to promote an organization's skills and expertise to customers. At the silver level, these consultancies are better positioned to showcase business focus and experience—and gain a competitive advantage. With gold competencies, firms demonstrate the highest, most consistent capability, and commitment to a particular business solution area.
Specialized Groups are available for the Gold Partners, like the Small Business Specialists Community. This allows those firms that become a Small Business Specialist to specify expertise in delivering solutions to small and midsize businesses. As a Small Business Specialist, Microsoft helps partners to gain access to even more resources, find new revenue streams, and capitalize on market opportunities.
Larry Cohn, senior partner at Streamline Systems, a Microsoft Gold Partner, has developed a unique program that demonstrates Gold Partners are not all the same. "We offer and deliver business impact assessments, business process workshops, and project scoping to increase our customers' success rate," he says.
Business impact assessment
Streamline's business impact assessment (BIA), is designed as a senior executive workshop for companies considering technology to help grow a company or become better equipped to compete. The system is also suited for companies looking to improve or upgrade their existing systems, such as ERP (enterprise resource planning.) "The workshop is led by a senior professional consultant trained in leading this type of session," assure Cohn. "It provides a forum for executives to discuss and ultimately clearly understand the business impacts of a given solution. The process is iterative with the end-objective to have a good understanding of the financial impact and benefits of the proposed solution."
What streamline customers explore in a BIA
The focus of process improvement offered by technology providers jumps too quickly to a purchase decision, rather than thoroughly examining the impact of industry drivers and market forces. Cohn insists, "This process engages the executives in lively discussion regarding some of their challenges; the competitive landscape, and what forces may be working against their success. It also creates some tension, but helps identify some root causes that often drive participants to make certain decisions."
Key strategies and objectives help to identify how the team is responding to market forces and driving the business. In this exercise, companies learn what is important to them, and how they manage their business. As an example, a company has an objective of maintaining 45% gross profit margin with a strategy to focus on raw material supply costs. Being clear about these strategies and objectives usually relieves tension and puts the team back in a position of power and control.
Moving the discussion down to the strategy and tactical levels helps identify what might be preventing companies from meeting objectives or being successful with a particular strategy. This too creates tension, especially if there are significant challenges. "Only after these steps are taken should a company engage in a conversation about effective business processes and solutions," noted Cohn.
Specific proposed solutions, and how they might address the various challenges and strategies, is logically the next step. If a manufacturer's order entry process is so cumbersome that they can only process one order at a time and it takes an hour to prepare it, an effective process or solution would be the order entry mechanisms and processes of an integrated ERP system. Another challenge frequently encountered is excess inventory.
Tension is relieved…solutions are provided; a vision for overcoming each challenge is revealed. Companies develop a business case, which translates the proposed solutions into savings, and ultimately return on investment (ROI.) "Using company input, real company financial data, and perceived values, participants in a streamline business impact assessment have full ownership of the numbers," Cohn explains. "When we have a solid business case, the company can fully justify all or part of the proposed solution and the team can fully own it."
This process, when done at the beginning of an ERP selection, can definitely help clarify the real needs of the company, highlight solutions and benefits, as well as establish priorities and objectives. Instead of doing a boilerplate implementation, a company might decide they need bar code data collection before anything else; they may need a CRM (customer relationship management) solution desperately. Streamline may implement that urgent solution requirement; demonstrate significant benefits, which in turn helps pay for the complete ERP solution.
David Shorthouse defines expertise
David Shorthouse is an implementation specialist, client manager, and project manager. He teaches and implements general business practices in relation to integrated computer systems and ERP. He has consulting and project management expertise and experience in all applications including, finance, accounting, multi-currency, human resources, payroll, procurement, inventory management, manufacturing, distribution, equipment management, fixed assets, job cost, contract billing, and change management. He has successfully implemented ERP systems in both public and private sectors. Currently, Shorthouse is working with Microsoft's Dynamics AX for Streamline Systems.
Shorthouse has more than thirty years' experience in finance, accounting, information systems, and business within start-up and growth entities in the industries of construction, manufacturing, remanufacturing, repair and refurbish activities. He has extensive hands-on management experience as an implementation project leader for several software packages including MBS Dynamics AX, JD Edwards, Adept, and Visual Mfg. He has directed the implementation of a 'Fortune 500' company-wide, international computer network, which linked multiple systems and local area networks.
"I am delighted to see the light bulbs go on and to have my 'bulb' brightened, on a regular basis. Streamline Systems has created a culture that encourages knowledge transfer, to and from employees and customers, rarely found in the ERP implementation trade. I am truly proud to be part of this team that can understand almost any business; front to back, top to bottom and then implement a brilliant ERP system to service it," enthused Shorthouse.
The unique element in the BIA is the 'shared risk' strategy. "If we share the same assessment of their business and the solutions that will give them the highest return, we can also share the risk of the project and ensure results," said Cohn.
The combination of this professional approach to assessment, continued process improvement, combined with exceptionally experienced industry sector experts, creates differentiation. For those firms who are looking to a Microsoft Gold Partner these qualities are precisely the variables to consider; they often trump the technology itself. The best Microsoft Gold Partners all consider themselves strategic partners for their clients, not merely technology solutions providers. www.streamlinesys.com
*          *          *
Thomas R. Cutler is the President & CEO of Fort Lauderdale, Florida-based, TR Cutler, Inc, (www.trcutlerinc.com). Cutler is the founder of the Manufacturing Media Consortium of nearly four thousand journalists and editors writing about trends in manufacturing.  Cutler is a member of the Society of Professional Journalists, Online News Association, American Society of Business Publication Editors, Committee of Concerned Journalists, as well as author of more than 500 feature articles annually regarding the manufacturing sector. Cutler can be contacted at trcutler@trcutlerinc.com or 888-902-0300.