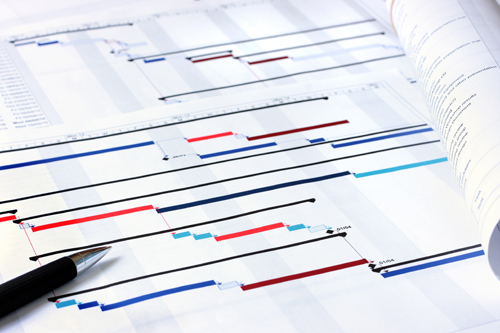 Whichever side of the C-Suite you look at, senior management is seeing its isolation ebbing away. This is a positive development. It creates a more agile business that can maintain its competitive advantage in the face of a quickly shifting marketplace.
The CFO can no longer ignore the CIO. They must work together on transformative projects to ensure return on investment and long-term value. COOs and heads of HR need to unite across change projects, otherwise new processes and procedures fall on deaf ears and impact staff morale.
Broadening skillsets and new challenges have placed senior management in a realm crucial for business advancement; Project Management.
Better Understanding
Project management knowledge is now vital for everyone, especially as senior executives hold the budgetary and operational keys to success. They are often the main stakeholders or if not, they know who to influence to drive project success.
Lower management usually limits the C-Suite to final approval on projects (often at C-Level request), but the demand for better results, greater corporate accountability and general financial prudence means a greater number of senior executives are involving themselves in projects from an earlier stage.
ÔÇ¿To ensure a smooth process, clear planning should occur from the outset. Put an achievable strategy in place, outline the key objectives and explain what needs to be done by whom.
This applies to every project, whether bringing a new product to market, a fresh marketing strategy, a transformative HR change or improving IT.
Two Way Communication
If the roadmap seems overly complicated, it probably is. Never block constructive suggestions. It helps highlight areas of concern, especially for individuals suffering from over-exposure/project familiarity.
Project Managers should bear in mind that C-Level stakeholders might have had less exposure to day-to-day project management and actually need reverse management.
The C-Level should be open to this. They need to give project leaders space to work and trust their judgment. Too much involvement can cause dissatisfaction to fester, which harms staff relationships and the project's long-term success.
Put in place regular dialogue sessions so concerns are raised and communicate this progress throughout the organisation. Having C-Level vocalisation behind a project can actually give it greater internal strength and relaying advancements will always keep momentum up between staff.
C-Level stakeholder involvement, if handled in the right manner, is very welcome.
The Right Strategies
For those unfamiliar with project management strategies, there are five key stages for guaranteeing success:
1. Project Definition
2. Hatching The Plan
3. Maintaining Control
4. Delivery
5. Long-Term Lessons/Results
Define The Project
Begin by defining the project's scope, analyse the available resources and potential costs, identify possible risks and then build a business case that will guarantee commitment from relevant stakeholders.
Benefits have to be realistic, measureable and classifiable otherwise return on investment will appear unachievable. These are classified in four ways; direct monetary benefits; direct non-monetary benefits (improved KPI performance, better customer support); indirect benefits like reputational enhancement or improved staff morale; and dis-benefits i.e. what will happen if the project does not take place.
Hatch The Plan
Next carefully balance development time and the available resources against quality constraints and management involvement. Schedule time within the plan for review periods so feedback can be provided and concerns aired. Consider creating a critical path, a mapping of the longest route through all dependent activities. This prepares staff and the C-Suite for possible complications and establishes realistic timescales to keep to. The same applies to risks. Calculate their probability and what their potential impacts are. Focus on squashing critical time-sensitive concerns while monitoring those that are less disruptive, but still possible.
Maintaining Control This is a key area for the C-Suite. Project managers should re-communicate the project's roadmap to everyone involved and then share progress at significant points. Stagger feedback so individuals never feel overloaded. When communicating progress, ensure people actually take it onboard. Updating stakeholders is not the same as them actually understanding the information. Ensure people know what is being communicated, rather than just speaking at them.
Finally implement a clear change process. This ensures input is actually absorbed and actioned to those in charge. It also means those giving feedback feel like their advice is having a positive impact on the project.
Delivering The Results
There are five different launch options, each with their own benefits and business alignments – standard pilot, phased rollout, parallel running, hot changeover or a 'big bang' launch – and outline which is relevant for the business and project during the planning stage.
Never rush it. Finish any pre-launch testing (general testing should occur throughout the project to make sure the majority of issues have been dealt with) and conduct business simulation before pressing the green light.
Sustainability
If effectively planned and managed, the project will achieve success, but even post-launch there are areas to address to guarantee the success of future projects.
Clearly highlight what went well and what could have been better. Reflect on failure objectively and without assigning personal blame. This is important for staff morale and for ongoing management relationships.
ÔÇ¿Conversely, celebrate success but always strive for better performance. Offer training for problem areas and discuss long-term project objectives to prevent them from being forgotten.
If these steps are followed, a business will experience greater resource and budgetary control during implementation, faster development, higher quality, which means stronger customer relations once delivered, and an overall reduction in costs.