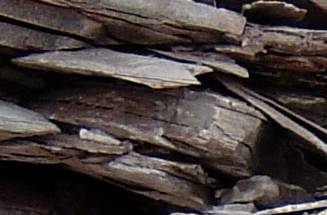 Reliance Industries, India's biggest company by market value, agreed to buy its third shale gas asset in the US this year, acquiring a 60 percent stake in acreages from Carrizo Oil & Gas Inc. and its partner.
Reliance will pay $392 million for the stake in the Marcellus shale gas areas of central and north-east Pennsylvania. The Mumbai-based company will pay $340 million in cash and cover part of Carrizo's drilling costs over two years.
This is Reliance's third shale gas purchase this year. In April and June it agreed to pay a total of $3 billion to buy shale gas assets from Atlas Energy and Pioneer Natural Resources.
The Indian energy explorer and oil refiner joins Shell, BP and Exxon Mobil in acquiring unconventional gas reserves in the US, where shale gas accounted for around 10 percent of the country's total output in 2008.
Shell bought most of East Resources for $4.7 billion in May, giving it acreage in both the Marcellus and Eagle Ford formations.
Exxon Mobil agreed in December to acquire XTO Energy for around $30 billion; meanwhile, Total further cemented its expansion into gas with the $2.25 billion purchase of US assets from Chesapeake Energy in January.
Reliance acquire 62,600 acres of Carrizo's acreage, smaller than the 137,000 acres in the Atlas venture and 118,000 acres in Pioneer's assets. The Carrizo areas hold a gross 3.4 trillion cubic feet of gas, compared with 10 trillion cubic feet in the Pioneer areas.
India itself plans to offer shale gas areas for exploration for the first time in about 12 months from now, after assessing its reserves and creating rules for the tapping of unconventional energy sources.
The US overtook Russia last year as the world's largest gas producer as its output from shale rose. Shale gas is set to provide 24 percent of all US natural gas consumption in 2035, according to figures by the US Department of Energy.