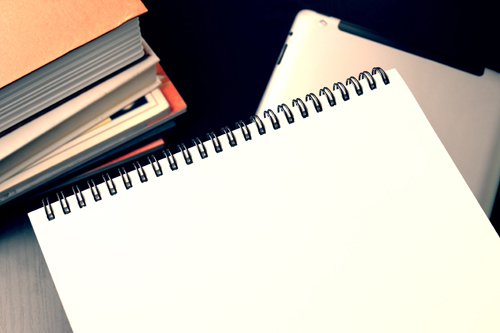 How many times have you heard organisations make the declaration, "Our people are our greatest asset."?
Now for the next question… How many of these organisations actually practice what they preach? The sad truth is that far too often people pay lip service to the expression "our people are our greatest asset," but fail to support it through their talent management processes, practices and programmes. And that's just unfortunate — because more than ever before, research by leading firms demonstrates the link between mature, integrated talent management programmes and business success.
Talent management: A broad definition
Broadly defined, talent management is the implementation of integrated strategies or systems designed to increase workplace productivity by developing improved processes for attracting, developing, retaining and utilizing people with the required skills and aptitude to meet current and future business needs.
Investing in talent management: What your CEO needs to know
When building a business case for adopting talent management best-practices, and integrating as well as automating processes, some Human Resources professionals still find it a struggle to make their C-level executives understand the urgency and strategic value of the investment.
Researchers and analysts provide some compelling reasons why an investment in talent management should be a high-priority on every organisation's corporate agenda. So, if there is any doubt as to the value of effective talent management, here are some numbers that will assuage any reservations from the C-Suite.
• McKinsey's ground-breaking War for Talent studies determined that companies with strong talent practices outperformed their peer group, earning 22 percent higher shareholder returns.
• Watson Wyatt, using its human capital index, found that good people practices can increase a company's value by as much as 30 percent.
• Russell Investments reports that firms on the Fortune "100 Best Companies to Work for" list outperform the S&P 500 and the Russell 3000 by as much as 10 percent.
• Stanford professors O'Reilly and Pfeffer found that a change of one standard deviation in an index of human resource management practices produced increases of $20 000 to $40 000 in stock market value per employee.
The bottom line here? Talent isn't just important — it is (or should be) a competitive advantage.
It's all in the strategy
For companies to gain competitive advantage from their people, they need to develop a strategic and integrated approach to talent management that drives high performance across the entire organisation. The value of an integrated talent management strategy is that it provides a focus for investment in human capital and places the subject where it belongs — higher on the CEO's agenda.
Aligning talent strategy to organisational strategy
According to the CIPD (the professional body for HR and people development), "Ensuring that talent strategy is closely aligned with the corporate strategy must be a priority. Strategic analysis from the business perspective should feed into an HR forecast, which can help shape an organisation's tailored approach to talent management."
What are the costs of a misaligned organisation? As shown in the Project Management Institute's Pulse of the Profession™ In-Depth Report: Talent Management, "High-performing organisations are more than twice as likely than low-performing organisations (69 percent and 31 percent) to have talent management programmes aligned to organisational strategy."
So, as you can see, competitively speaking, alignment is a must.
Companies that do recognise the importance of best-practices talent management as a competitive advantage have increased focus on and investment in programmes. Here are just some of the key business drivers for building the case for talent management.
• Increased productivity: the top performer differential is 2.5 to 10 times that of an average employee (Sullivan, 2008). Other studies of knowledge intensive organisations, like IT or healthcare, have shown the gain can be as much as a 100 to 200 percent. The more top performers you have, the greater the organisation's productivity. Hiring better people to fit into the organisation and nurturing your existing top talent are key.
• Improved organisational readiness: 70 percent of organisations have an insufficient pipeline of talent for critical jobs (Charan, 2008).
• Reduced costs: Implementation of employee and manager talent management self-service processes results in an average 20 percent reduction in HR transaction costs (CedarCrestone, 2008).
In conclusion
When organisations invest in talent management strategy that drives higher productivity, and better results, they have a lasting competitive advantage in their people. At least, that's what the numbers tell us. So the question is, with all the value it brings, why wouldn't CEOs want to put creating an integrated talent management strategy at the top of their agendas?