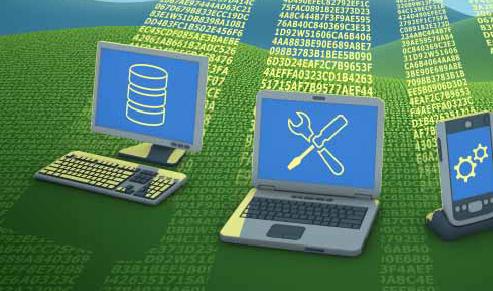 Rob Greenslade of Centralis discusses the impact of cloud transformation in the desktop environment and warns of the dangers in adopting 'bargain' fixed-price DaaS offerings.
The concept of providing virtualised applications to desktops, as a service, and for a fixed price, is tempting for almost any business looking to reduce costs and increase efficiency and agility. Yet transformation can be tricky, and questions remain over strategy, compliance and ROI.
Desktop as a Service (DaaS) is a subset of desktop virtualisation, under which a desktop is provided to the user when they connect to it, rather than having it installed on their physical device. The 'as a service' element means the user has the desktop configured for them by either an internal or external provider, and potentially on a fixed-cost basis.
DaaS can be as simple as a session on a shared server, or as complex as a dedicated machine over which the end user has complete control. The key is that it is stored and managed centrally and provided 'on-demand' to the user. DaaS can also include elements of self-provisioning or subscription, allowing the user to select features, capacity and applications (potentially at a cost) from a catalogue and apply these to one or more desktops—thereby delivering resources as needed rather than across the entire estate.
At a strategic level, DaaS falls under the 'cloud' category, which has pretty much become a must in any corporate IT strategy document as firms look to cut costs and complexity whilst delivering efficiencies.
Aside from strategic considerations, the operational advantages of DaaS relate to technical issues and work patterns.
From a technical perspective, migration to Windows 7 will be a major driver over the course of the next 12 to 18 months, given that support for XP ends in April 2014. For firms wrestling with how to deliver, secure and mobilise the Windows 7 desktop environment, DaaS provides an attractive alternative to the cost and complexity of managing it in-house. Migration to Windows 7 is not as linear as its predecessor, calling for the introduction and business buy-in to other types of technologies that can result in compatibility issues for existing applications (e.g. will they work with both 32- and 64-bit platforms?)—especially if they are custom builds.
From a work pattern perspective providing desktops as a service means that everyone, from call centre workers and finance officers working on the same desktop to roaming executives or consultants connecting from airports and hotels around the world has a common desktop, application set and working experience. DaaS also offers other operational advantages such as flexible working (e.g. from home), business continuity (e.g. from a branch office) and disaster recovery.
DaaS can be used by organisations demanding high levels of performance and availability, but who can't afford the cost of a fully-equipped and resilient data centre. Buying a 'share' of a third party desktop solution offers a cost effective alternative to conventional IT solutions, and comes with the added bonus of a trained team dedicated to keeping the desktop environment up to date, rather than being constantly pulled away from maintenance to higher priority tasks.
Personalisation is another advantage to the virtualisation process. Separating the individual user from their device can have significant performance and end-user experience benefits, particularly where users may access their desktops in a number of ways, such as by laptop, desktop and thin client. And as businesses increasingly focus on the cost and environmental impact of travel, power consumption, cooling, disposal and technology refresh, any move towards thinner clients and more flexible working has significant appeal.
This journey into this brave new world of IT is not without complexity or risk—both in ensuring the consistency of experience demanded by corporate desktop users, and in determining how far a business should venture 'into the cloud' from the controlled and secure environment afforded by private clouds, to the more uncertain domain of public clouds.
The concept of virtualisation is by no means new. It was computer scientist John McCarthy who first suggested that computer time-sharing technology could lead to a future in which computing power and even specific applications could be sold through the utility business model, during a speech given to celebrate the centennial of MIT (the Massachusetts Institute of Technology) back in 1961!
At that time, it was recognised that the technology infrastructure was simply not available to realise the utility computing dream. Today however, advances in IT hardware, software and broadband communications networks have seen its commercial realisation in the many forms of utility or 'cloud' computing models being adopted. Last year, the drive towards creating cloud computing environments combined with the economic recovery saw shipments of virtualised servers rising 28 per cent and end-user spending reach $16.8 billion, according to analysts at IDC.
Amid this clamour for the cloud, the concept of the 'fixed-price desktop' based on DaaS is now attracting considerable interest from firms looking to cut costs and streamline operations, while meeting demand for services with reduced resources. Yet the lack of an industry-standard definition for this model means it can be hard for potential adopters to see the wood for the trees when it comes to taking the plunge and planning for migration to a virtualised desktop infrastructure (VDI), given the number of options available:
Infrastructure as a Service (IaaS): aka 'utility computing', describes delivery of a computer infrastructure, typically a platform virtualisation environment, which users buy as a fully outsourced service.
Platform as a service (PaaS): delivery of a computing platform and/or solution stack, often consuming cloud infrastructure and sustaining cloud applications, which reduces the cost and complexity of buying and managing the underlying hardware and software layers.
Software as a service (SaaS): delivery of software over the internet, which eliminates the need to install and run the application on the desktop and simplifies maintenance and support.
At the risk of sounding non-committal, the reality is that there is no 'one size fits all' approach for all but the smallest and simplest of DaaS projects. Rather, DaaS migration is like starting out at the beginning of a journey. It calls for careful planning in respect of the start and end points, and the route to be followed, as well as budget considerations, security, and the ability to manage, control and react to changes in circumstances. Indeed, the analogy takes on even more resonance in respect of the 'cloudy outlook' for today's IT environments.
Furthermore, the risk of jumping to DaaS without the necessary planning is that you can all too easily become stuck with a solution that fails to meet your requirements. Once you have migrated, the cost of buying the infrastructure back in-house is significant. Thus the importance of planning, knowing what success looks like, and then getting to the point where you are able to build your service cannot be overstated.
The elements to be considered therefore include transformational services, software licensing, and provision of a virtualised, scalable, manageable, hosted desktop service that delivers applications and access to system resources on demand, securely, for a known recurring price. The logical approach to tackling DaaS migration is threefold:
Simplify the client device to abstract the 'personal' element from the physical device. Making the client a commodity reduces purchase and set-up costs, but most importantly, dramatically reduces support and maintenance.
Standardise delivery to become more agile. An organisation that standardises applications and desktops, and how they are delivered, reduces the sprawl that inhibits change. If users are free to use any client device, and applications and desktops are delivered as a service, the organisation is able to take advantage of changes to working practice such as mobility, flexible working, hot-desking and branch office consolidation.
Centralise data and infrastructure to the data centre. Applications are hosted next to the data, which is held securely outside of client devices. Costs can be minimised through virtualisation, reducing hardware and energy costs and increasing resilience.
The 'cloud'-based desktop provides the capacity users need, when they need it, rather than leaving computing power idle on the desktop and in the data centre. And the 'pay per use' model is quickly catching on from both a software vendor and hosted service perspective. Indeed, it may well be one of the most significant changes to the computing model over the coming years.
Centralis is a leading independent IT consultancy specialising in delivering applications securely to their point of use. Centralis' mission is to help customers reduce cost and improve business agility through innovative, award-winning solutions backed by top-level partnership with industry leading vendors, including Citrix, Microsoft and VMware. www.centralis.co.uk