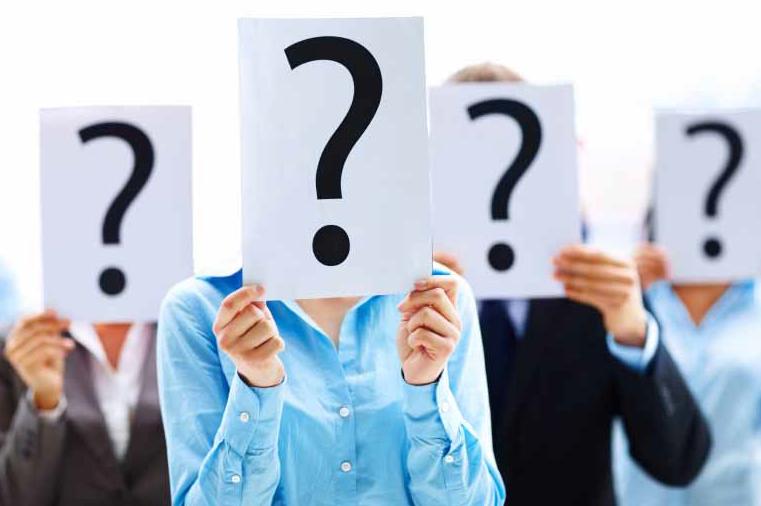 A positive contact centre culture is the core to providing great customer service. But what is culture and why is it so important that we understand it and work to improve it in contact centres?
To many, 'culture' is a fluffy term, commonly used but rarely understood. What we should all know about culture in relation to contact centres is that it is often the cause of long-standing issues that have had a negative impact on the company's reputation for customer service and consequently, its bottom line.
Culture within a contact centre should broadly be understood as 'a state where people are proud to come to work and deal with customers'. Where the culture is bad, the employees don't look forward to coming to work and this can have far reaching consequences. It is often very difficult to see what is and what isn't lacking about a culture, but you know when the culture isn't right.
There are many elements that can contribute to a poor contact centre culture. When the agents don't look forward to coming to work it very often isn't purely down to the environmental factors such as their journey to work, the location of the contact centre, the facilities they have, or the building itself. Critically, it is all about how they are managed, how they are developed and how well they can do their job when they get there. In a lot of contact centres most of these environmental factors are in place, but quite often the processes that they have to work through will seem nonsensical and they will feel frustrated that they can't do what is needed to keep the customer happy.
The culture in a contact centre can be having a negative impact on the customer service levels and company reputation at least six to nine months before it becomes evident on the company balance sheet that something isn't right. Many contact centres rely heavily on numerical indicators as a temperature measure of their customer service standards. It is often only these numbers that contact centre managers or more senior members of management take note of. Managing by numbers such as service levels or average call handling time (AHT) for customer calls is a common failure of many contact centres. The longer a bad culture is left to ruin, the harder it becomes to bring it back.
By design, most contact centres in place all over the world today are set up to be a repository for things that have gone wrong in the business. If the agents don't feel that their managers are giving them the framework to do their jobs properly, they start to resent this; and a 'them and us' mentally starts to form. When these silos exist it is very hard to achieve a good culture across a contact centre.
Culture to the individual is down to personal interpretation. They will see it as 'my desk, my space, my telephone, my personal environment, how much light I get, how many breaks I get, how my shift pattern is, and how my team leader manages me'.  This view will mean different things to different people; therefore strong leadership is the only way to achieve consistency of culture across a site.
Culture is often the primary cause for common contact centre problems; and one of the major fallout problems from a bad culture is attrition.
Here is an example: a telecoms company was concerned about the increasing levels of staff turnover (or attrition) in its contact centre, which was over 130 per cent. Salary, location and the building weren't the driving factors for this high rate of attrition; it was fallout from poor leadership. The contact centre had been managed remotely for two years and priorities had kept changing, so the agents and team leaders didn't have a clear idea of what was expected of them.
The negative culture in the contact centre was turned around in less then four months. There were some environmental changes made to the fabric of the building and the facilities for staff, but the biggest change was how the team leaders managed their agents. 
Many team leaders get no support in coaching agents through the transition from being an agent to a team leader—they are very often an agent on the Friday and a team leader on the Monday. They consequently manage just by a rule book without interpreting the rules and supporting agents as individuals, and this approach can have far reaching effects. 
The agents in this contact centre were managing by statistics alone. The average handling time (AHT) of a customer call was being used as guide for good customer service, when in fact this approach was completely wrong. Managing by AHT is dangerous; low AHT can be just as bad as high AHT. Customers want to have the problem or question they need answered in one hit—however long this takes to sort out. Changing the way that the team leaders managed their agents, using interpretation of what their team needed to do to make the customers happy instead, had a dramatic effect.
The negative culture in the contact centre was turned around through leadership, and subsequently attrition rates fell to under 50 per cent within 14 weeks. There is still a long way to go but a dramatic improvement has been made. This also resulted in a saving of £1.4 million in recruitment and training costs over 12 months, and there were significant increases in both first time resolution and customer satisfaction. With recognition given to the floor for delivering the improvements, the morale and vibrancy within the centre were clear for all to see.
It is very difficult to coach agents through this type of change in approach, as managing by numbers is often all that they know. This is a fault of the industry, as a team leader often has had no support and the statistics are often the only thing they know how to interpret and control.
Too few companies do development work with team leaders and consequently the team leaders really vary in quality. This 'sink or swim' mentality is why there is so much inconsistency at this level, within each contact centre and throughout the industry as a whole. Team leaders can be the biggest barriers and disruptors to culture improvement in a contact centre—you have to get them on board to make it work.
Even in a place where the culture is bad, agents don't want to come to work to deliberately do a bad job; it is the management and leadership that has failed, not the staff, because they haven't noticed the signals.
No one builds a contact centre with a poor culture; it emerges over time through poor leadership. Achieving a good contact centre culture does not come about through managing by numbers, actions plans or disciplinaries. Team leaders and contact centre managers have to get out of their offices, be visible and communicate with the agents and their managers. The team leaders have to be prepared to act on what the agents tell them, no matter how uncomfortable it is. The agents are the people who are on the front line talking to customers every day, not the managers, and therefore these people must feel a sense of positive culture and working environment to do a great job. 
Managers of customer service environments shouldn't ignore culture even when it seems okay. Many may think the culture is good, but how can they be sure they know what good culture is? Managers will often have some information that acts as an indicator that there is something wrong in the culture, but will not know how to interpret or act on this information. Absence and attrition are often indicators, but internal quality scores will be a good indicator of that as well, with immediate and relevant customer feedback ultimately the only indicator that matters.
Culture is intangible and very fragile. It can take a very long time to build up and change—but it can be destroyed in an instant. You destroy it be being too top-down, but you grow it by being bottom-up. You cannot impose a change of culture—it has to be bottom-up and you have to lead people through it.
Keith Gait is the founder and principal consultant of contact centre and customer service consultancy Orchid Consulting www.orchidconsulting.co.uk