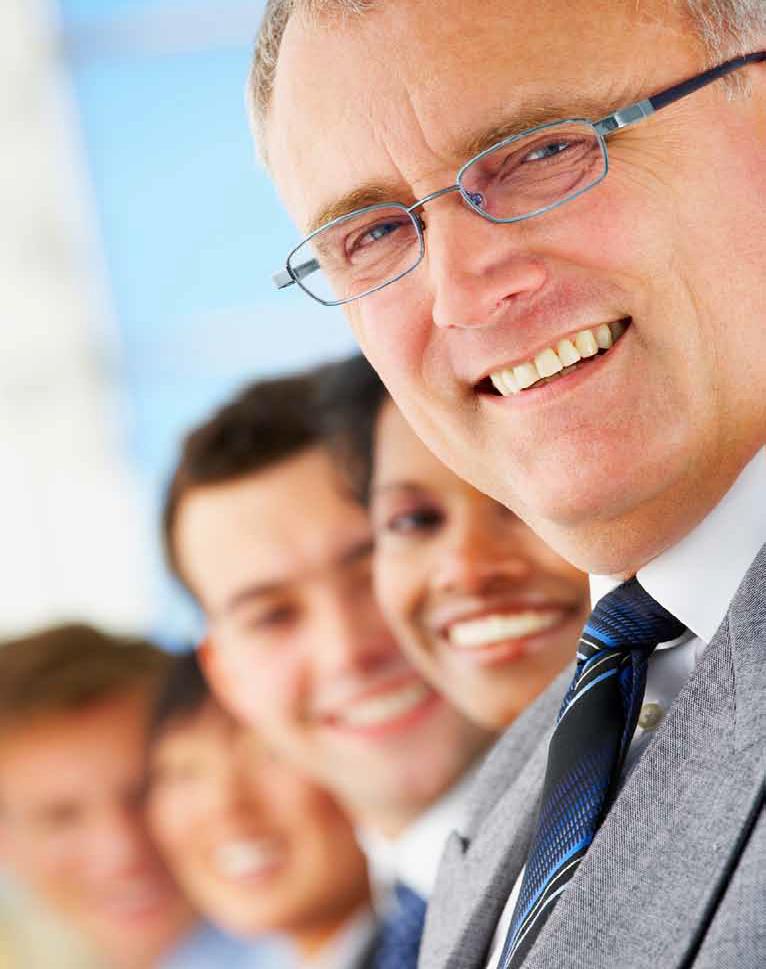 With today's workforce ageing and many employees opting to continue working full-time even after retirement age, how can businesses ensure that younger workers are still offered the opportunities they deserve?
By David Dumeresque
Here are some interesting figures for you to consider. From May 2011 to May 2012, the number of people employed aged 65 and over in the UK increased by 34,000 to reach 929,355, the highest figure since comparable records began in 1992.
In the same period, almost 7.5 million people aged between 50 and 64 were in employment, an increase of almost 70,000 from 2011 and 180,000 more than in 2010. However, the number of people employed aged between 25 to 49 dropped by almost 78,000 from May 2011 to May 2012.
Take what you may from this data but three issues stand out:
1. Ageing 'baby boomers' are reluctant to quit their jobs because the financial pressures to retire later are strong, and they know that the best retirement plan is to keep earning an income while they can.
2. There is potential for intergenerational conflict as the rise of young managers is being hampered by ageing workers who are limiting the number of top management positions available and blocking the promotion pipeline. Also an issue for senior management is how to retain the enthusiasm and motivation of a generation who may have to wait 10 years before reaching the most senior positions.
3. The shortage of younger skilled workers is set to increase as birth rates fall and the population gets older.
Is the fact that today's workforce is getting older and the oldest are electing to continue working full-time, often well into their 70s, a good or a bad thing for business?
While personal circumstances will affect an individual's perspective, from a corporate point of view the generational battle for a limited number of management positions should be embraced. The principal reason for a greying workforce is a poorly performing global economy. That may change, just as it has following every other recession, although increasing longevity and a prolonged period of depressed annuity rates will keep people working longer. However, while over time business leaders may not have too many problems filling senior management positions, how will they retain their managers who are being 'held back'? Opportunities for 'Google-style' days when executive are allowed blue sky thinking time away from the day job, time off for socially responsible schemes such as mentoring, or even time off to train for specific endurance/charity fundraising activities, will all form part of the mix, as well as the traditional non-executive roles in other organisations.
Austrian company Voestalpine, a global producer of steel and steel-based products that include tubes, rails and automotive parts, is one company that has successfully integrated a programme designed to "achieve best personal output by best personal development in every generation, men and women, from joining the company to official retirement". The programme has four principal objectives:
• Retention of older employees
• Sustainable integration of new employees
• Knowledge transfer between generations
• Ergonomic redesign of tasks that carry the risk of injury
Known as the LIFE Programme (an acronym for Light-hearted, Innovative, Fit, Efficient), it has made not only a massive impact on the company, but it has also been a model referred to in shaping government economic and pension policies, as well as winning several prestigious awards. Internally, the worker's satisfaction index has risen significantly, while externally, the company has a higher attractiveness index in the labour market, resulting in large increases in job applications, and banks have improved the company's credit rating because of its investment in a sustainable workforce. JP Morgan Chase has upgraded the stock as a result of the programme and the company's innovative image has made it more attractive to clients.
Investing in older workers does have a financial cost and some business leaders have conveyed doubts about the need for such an investment. However, there is evidence to show that continued employment of older employees at all levels in an organisation results in staff retention and a reduction in recruitment costs, reduced absenteeism and increased sales through improved customer service, all of which contribute positively to the bottom line.
For organisations wanting to retain senior managers, they need to find an effective way to marry the transfer of corporate DNA and knowledge with the new ideas and energy of the next generation of managers. While filling some junior management roles—even on a temporary basis—with those managers who have reached retirement age makes perfect sense, it does present a set of very different challenges for the newly appointed (and often much younger) senior management. Chief among these challenges is how to manage an older and more experienced worker when you are a young and less experienced manager. It is an issue that is often described as 'inverting the natural order'. Some young and very talented senior managers talk about the dilemma they sometimes face when having to manage someone who has much more experience and who is also old enough to be their parent. While the generational divide is less of an issue in Europe and North America, in many countries across Asia there is a cultural deference to age which needs to be addressed. However, if deference to age can be coupled with new ideas feeding off experience, the combination can be powerful and propel a company into a new phase of growth.
As people need and want to work longer for many reasons, and governments need people to work longer due to the high costs of funding retirement pensions, organisations are going to have to manage the conflicting demands of different generations of employees. There is no quick and easy fix but instead of highlighting intergenerational conflict, by focusing positively on a shared experience among the generations, the most successful organisations will be those who can harness the power of experience with the vibrancy of youth.
David Dumeresque is a partner at Tyzack Partners and has over twenty five years of experience as an advisor to a number of organisations, from large multinationals to small owner managed businesses. David moved into headhunting with Tyzack in 1991, where he runs their Media and Entertainment division, acting for clients such as the International Herald Tribune, Decca Records, the BBC, and for professional services firms such as PricewaterhouseCoopers, Arthur Andersen and numerous law firms.