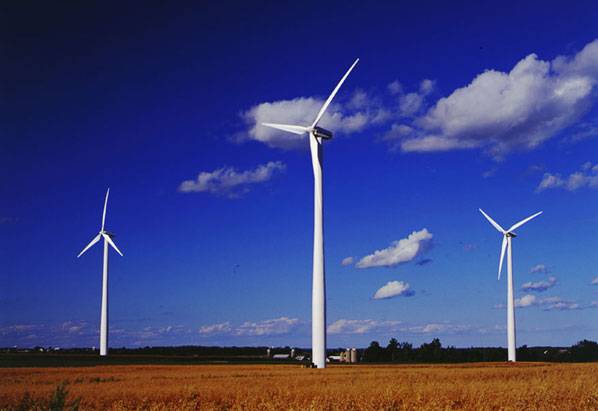 Germany's Siemens is to build wind turbines to supply as much as 600 megawatts of energy for the Canadian province of Ontario under an agreement reached with Samsung C&T, it has been announced.
As part of the deal, Siemens will set up Ontario's first turbine blade factory. The German company said that the agreement with South Korea's Samsung and its partner, Pattern Energy, will create 300 'green collar' jobs and an additional 600 construction and indirect service jobs.
In January, a consortium led by Samsung unveiled a C$7 billion ($6.8 billion) investment in Ontario that will include building four wind and solar power clusters capable of producing 2,500 megawatts of power by 2016.
Siemens will supply wind turbines for a portion of these developments, as well as 98 turbines for an Oklahoma wind farm.
The establishment of the plant will boost Ontario's plan to create 50,000 jobs and become a clean energy hub in North America. It hopes to kick-start a new industry to replace lost auto and other manufacturing jobs.
Ontario's clean energy program requires that a percentage of goods and services are made in the province.
The new plant is expected to be up and running by late next year, ready to supply blades for the 2012 construction season.