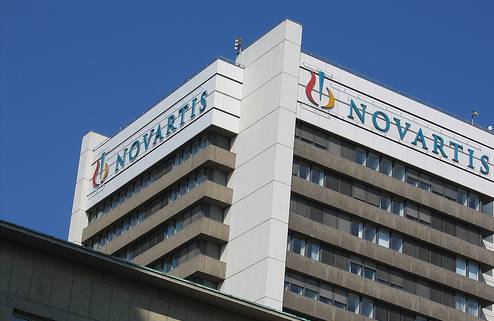 Swiss pharmaceuticals giant Novartis has bought the remaining shares in US eyecare company Alcon it did not already own for $12.9 billion (£8.2 billion), thus sealing 100 per cent ownership.
Novartis had been trying to assume total ownership of Alcon since January, when it paid $28.1 billion for a 77 per cent stake in the US company from food giant Nestlé.
Alcon is famous for its contact lens solutions and is also a leader in intraocular lenses, tiny lenses that are implanted in the eye to correct focusing problems.
Alcon will now become the new eyecare division of Novartis, which will include CIBA Vision and ophthalmic medicines. Novartis has predicted annual cost synergies of $300 million from the full ownership.
Implementation of the new division is expected to take approximately six months following the closing of the transaction, which is estimated to be in the first half of next year, subject to shareholder approval.
Commenting on the deal, Dr. Daniel Vasella, chairman of Novartis, said: "The full merger is the logical conclusion of our initial strategic investment in Alcon. With this step Novartis takes full ownership, becoming the global leader in eye care, a rapidly expanding, innovative platform based on the growing needs of an aging population."
Joseph Jimenez, CEO of Novartis, added: "The growth synergies here are significant, as Alcon will be the eye care development engine for our best in class research organization, and will leverage the Novartis market access capabilities outside the US.
"I am very pleased that we were able to come to this agreement and will be able to provide Alcon employees the full benefits of being part of the Novartis Group."
The new Alcon division will be led by Kevin Buehler, current president and CEO of Alcon, who commented: "This merger will create a stronger eye care business with broader commercial reach and enhanced capabilities to develop innovative eye care products that fulfill unmet clinical needs in eye care.
"The combination of Alcon's deep understanding of the eye care specialty and the broad expertise and scale of Novartis will address virtually all key areas of eye care and position the Alcon business unit for faster growth."
Alcon posted annual sales in 2009 of $6.5 billion and a net income of $2 billion. It has more than 15,500 employees in 75 countries.
Headquartered in Basel, Switzerland, Novartis employs approximately 100,000 people and operates in more than 140 countries around the world.