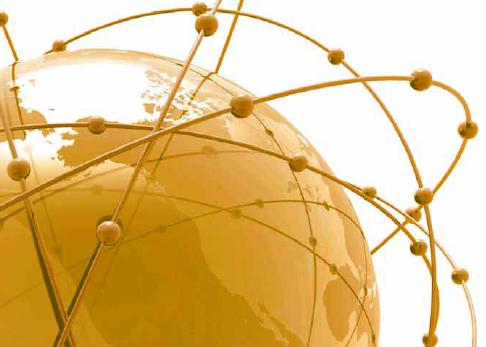 Honeywell FM&T has been manufacturing and supplying components for national defense systems for more than 60 years. Operational excellence manager Barbara Rich tells Gay Sutton how the company has achieved this enviable record.
International technology company Honeywell operates in some extremely tough and demanding marketplaces including safety, security and energy and has earned a global reputation for quality and reliability. These attributes, along with rigorous security and confidentiality procedures, have played a significant part in enabling Honeywell to design, manufacture and supply low-volume electrical, mechanical and material components for the US national defense systems for more than 60 years.
Today, Honeywell Federal Manufacturing & Technologies (FM&T) runs and manages the National Nuclear Security Administration's (NNSA) plants, designing and manufacturing a wide range of non-nuclear components for NNSA, the government-run organization that safeguards the security of the US national nuclear stockpile and responds to global radiological and nuclear emergencies. Through NNSA it also provides engineering and manufacturing services to other government organizations. The bulk of the work is undertaken at the Kansas City (Missouri) Plant, where 2,500 of the company's 2,800 staff members are employed; the remainder is performed at Kirtland Operations in New Mexico.
"Here at the Kansas City Plant, we're very closely integrated with the NNSA," says Barbara Rich, manager, operational excellence at Honeywell FM&T. "We share the same building with them, they park in the same parking lot, and they lunch with us. When your customer lives with you in this way, you're on your toes all the time. But at the same time you build an extremely strong relationship with that customer."
Rich has found that the Honeywell "Voice of the Customer" process has played a surprisingly significant role in building and maintaining that relationship. "Our Voice of the Customer is very much an integrated process," she explains. Like many companies, Honeywell FM&T asks a series of questions of the customer, both verbally and on paper. "But we also make a point of providing feedback on that survey," she says. If anything needs attention, it is acted on as quickly as possible, and feedback is provided within 10 days, informing the customer of the changes that will be made.
"Like strategic planning, Voice of the Customer is effective if it's living," she continues. "The more active it is, the better it is, and we've found that customers respond significantly when they realize that we're truly listening to them and not just putting a filter on."
The company is also able to use the results of the surveys in a variety of ways. The data helps, for example, with setting and adjusting business goals, and it is also fed into the R&D and manufacturing processes.
A high level of integration is achieved across departments and management levels, and this was one of the factors that contributed to the Kansas City Plant's success in winning the prestigious Malcolm Baldrige National Quality Award in 2009. "The examiners really enjoyed the fact there was such a high level of integration across the company. No process stands by itself, but everything is interrelated."
That level of integration is created both by means of electronic systems such as ERP and through effective verbal and written communication. On a daily basis, for example, there are stand-up meetings on the factory floor, where requests and ideas can be voiced and information shared in real time between all levels of the organization. If issues can't be resolved in the meeting, they're immediately elevated through management levels until the solution is found.
"Empowering is not a popular word at the moment," Rich says, "but we involve people in decision making at the appropriate level. They have the power to stand up and say whether they believe something should or should not be done. They also have the power to stop production if something is not right." This makes a considerable impact on operational efficiency and on staff performance.
There are a full range of best-practice processes established throughout the company. Continuous improvement is very much the way, and staff members are accustomed to change. But Rich stressed that this did not mean change just for the sake of it. "In some respects we don't have to have the shiniest penny to do what needs to be done," she explains. "Sometimes the tried-and-true methods are the most effective."
Decision making for the change process is considered and structured, and it is very closely related to the analytical methodologies of six sigma, which is also deeply ingrained in the company culture. Where the changes are simple, the decisions can be made quickly and easily. In more complex cases, an in-depth analysis is performed, which creates a data trail calculating whether the change is warranted and what effect it is likely to have on the processes and products. 
Operating as it does in a highly regulated environment, the plant has to comply with federal, state, Department of Energy and industry certification requirements, and therefore it performs to the highest level in each criterion. "We use the best of each," Rich says. "That doesn't mean we try to shortchange any of them. We select the combination that will deliver the very best products and services in the most efficient manner. At the end of the day our focus is on quality, and there is no compromise on that."
Like all Honeywell operations, the Kansas City Plant gives back to its local community, and it manages these activities through the Honeywell Hometown Solutions initiative. Staff members donate to local causes, but they also give their time—volunteering to help with activities ranging from inspiring children to enjoy math and engineering to rebuilding or refurbishing local houses. 
Last year, employees at the Kansas City Plant volunteered over 15,000 hours to support the local community, and it looks as though this figure will be even higher in 2010. "I think the amount of their own time they will volunteer is a major reflection on the engagement of our workforce," Rich concludes. "It's one thing to write a check; it's quite another to dedicate your entire Saturday to help another." And at the end of the day, the company's operational quality, its efficiency and cost-effectiveness all ultimately depend on the quality and engagement of its staff. www.honeywell.com/sites/kcp