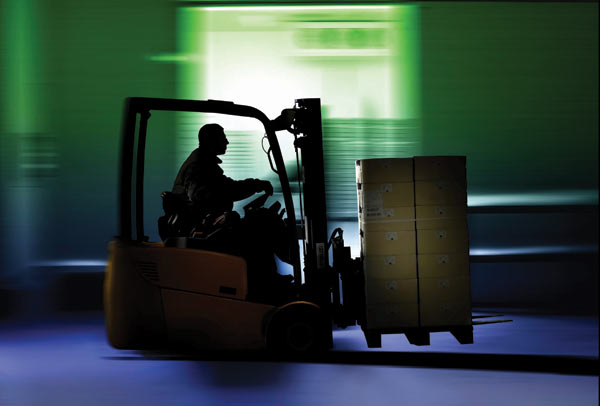 Sales and operations planning (S&OP) has been considered a best practice in the manufacturing industry for the past 25 years. Initially started as a process to balance demand and supply, S&OP has evolved into a more robust integrated business planning (IBP) process that links strategic plans with product portfolio reviews and new product introductions, unconstrained demand plans, supply plans and capabilities, and financial appraisals of the integrated business plans over a planning horizon of 24 months or more.
Significant benefits, financial and strategic, have been realized as a result of S&OP implementations in the manufacturing sector. The retail sector has been slow to adopt S&OP however, and there are limited instances of retailers operating S&OP best practices as defined by the Oliver Wight Class A Checklist for Business Excellence.  
Retailers not utilizing S&OP hinders the supply chain from operating effectively in two primary ways: 1) the retail supply chain network remains unpredictable because changes are not anticipated with enough advance notice for the supply chain to most efficiently respond; 2) the benefits from S&OP are not realized by the retailers, and the benefits that could be realized by retailer suppliers are not maximized. The benefits include simultaneous improvements in product availability and fulfillment, while at the same time reducing inventory investment and increasing sales volume.
The above five-step S&OP model represents what many consider to be a best practice integrated business planning (IBP) model that has expanded sales and operations planning concepts from basic demand and supply balancing to an overall integration of key business processes through a series of formal monthly reviews:
Product management review: New items, portfolio management.
Demand review: Unconstrained demand plans, in monthly family level aggregations, typically for 1 – 24 month planning horizons.
Supply review: Rough-cut resource plans on the capabilities to fulfill the request for products and services from the demand review.
Integrated reconciliation and financial appraisal: Resolution of gaps and issues identified in the three prior review processes, including an assessment of the financial implications of all the enterprise's forward-looking plans and identification of decisions that need to be made either at lower levels or in the management business review.
Management business review: An Executive S&OP review of the current and future state of the business as determined by the month's previous four-step reviews and decisions that the leadership team needs to make to strategically run the business and ensure execution of the forward plans.
While manufacturing and retail adaptations of the above S&OP model are slightly different, if we review the two models side by side, we actually find more commonality between the two business models than differences. The steps, principles, and horizon of the process are the same in both manufacturing and retail S&OP models; the primary differences between them are the executive sponsor (role and title) of each step and some of the content of each review, including topics, issues, data, and types of decisions that would be made.
Below you see the side-by-side comparison of the five-step S&OP model for a manufacturer versus retailer with the identified executive process owner and key responsibilities for each step:
You will notice that while a manufacturer may focus on category management and customer segmentation strategies to formulate a demand plan and resulting shipment forecast, a retailer may discuss merchandising vehicles and replenishment strategies to formulate a retail demand plan and resulting point-of-sale forecast.
While the specific content may vary, the key principle is that relevant demand-shaping activities are discussed and alignment is achieved regarding the output over a 24-month horizon to ensure the tactical activities of the business are linked to the defined business strategy. Similarly, the supply review for a retailer may have more discussion on transportation and warehouse capacity and logistics capability; whereas in a manufacturer, the review may be more focused on plant capacity and compliance to commitments, velocity, and asset utilization. However, the intent of both is to ensure that supply can fulfill the demand plan within acceptable cost and service goals.
What has stopped the retail industry from adopting S&OP best practices if there are not significant differences in the model? Following are some of the opportunities and challenges facing the retail industry in adopting Class A S&OP.
Retail opportunities and challenges
Retail has encountered some challenges in adopting the traditional S&OP strategic process as derived originally in the manufacturing sector. One of the most significant challenges has been in extending the horizon of focus. Retail tends to focus planning on the shorter-time horizon, 1 – 26 weeks, at the detail levels of SKUs (stock keeping units) versus product family aggregate- level planning, done in monthly planning reviews over 1 - 24 months as performed by their suppliers. The reason for this situation has been a focus primarily on optimizing short-term replenishment to maintain shelf inventory and the overall nature of retail which has many changing seasonal and holiday activities, as well as promotional and marketing events, to coordinate.    
What many key retailers are now discovering is the need for extending the S&OP integrated business planning process to align more with their manufacturing suppliers over a longer planning horizon (24 months rolling) to reduce volatility and efficiently exploit opportunities. Retailers have always strategically planned for new store growth, new store formats, distribution center constructions, acquisitions, supply chain expansions and optimization, as well as product category redefinitions and new product co-development efforts with suppliers. They have just lacked an internal process to, once a month, assess how these activities impact the committed plan over a long enough horizon to make cost-effective trade-offs, establish contingency plans and, thus, realize the benefits that an integrated business planning process can provide.  
As manufacturing companies are developing more robust S&OP processes, they are now seeking linkage with their retail counterparts to achieve benefits of collaborative planning across the more strategic horizon of S&OP. This need has highlighted the gap that exists in the retail sector and established the need for retail companies to adopt/adapt the S&OP five-step monthly model with executive ownership, longer-term horizon, aggregate planning, and integrated product, demand, supply, and resulting financials.
While Class A S&OP or integrated business planning may be a significant change from what many companies in the retail sector are practicing today, there are significant benefits that can be achieved that have been proven in the manufacturing sector to far outweigh the cost of implementation.
Retail S&OP benefits
Perhaps the greatest benefit of S&OP is in the integration of business planning processes over a longer planning horizon and the transparency of plans that breaks down the traditional functional silos and sub-optimized decision-making that occurs in companies prior to implementing S&OP. The linkage of these various planning processes, as discussed above, allows for a proactive opportunity for retail to better plan strategically and run the overall business in a more organized and disciplined manner versus the traditional, shorter-term, fire-fighting, and reactionary mode of the past. The more organized and disciplined approach provides the leadership team with a method for ensuring that plans and strategies are aligned and remain aligned. It also provides a means for gaining alignment, identifying gaps between the latest projections and the business strategies and goals – and deciding the actions to close the gaps. Finally, an organized and disciplined approach provides a means for monitoring execution and managing corporate performance.
While strategic retail S&OP is fairly new, we also expect to see similar financial benefits in retail as we have seen with S&OP in manufacturing.
In addition to improvements in financial results, companies that implement S&OP find they have more reliable plans, reduce fire-fighting and ad hoc activities, develop common goals and plans that drive company performance versus a focus on functional goals at the expense of the company performance, and improve the overall quality of work life.
The CPFR retail S&OP subcommittee
The Voluntary Interindustry Commerce Standards (VICS) organization is currently using the Collaborative Planning Forecasting and Replenishment (CPFR) committee to sponsor a relatively new subcommittee for Retail S&OP. This committee, led by key retailers such as Wal-Mart, Lowes, West Marine, and Best Buy as well as key suppliers from Kraft Foods, P&G, J&J, Kimberly Clark, Garmin, and Whirlpool, is defining industry best practice guidelines for retail S&OP and the alignment with supplier S&OP processes. In addition, this subcommittee is reviewing the CPFR guidelines to include the future linkage of retail S&OP and supplier S&OP for strategic planning collaborations using CPFR. The goal for this committee is to have these new best practices documented as industry guidelines by the summer of 2010.
Summary
A new development with retail S&OP is aligning more closely with the well-defined best practices of their suppliers' strategic and executive-led S&OP processes. Longer-range planning through integrated business planning concepts that support S&OP in retail will be a significant change in the retail supply chain in the very near future. Having an industry-led body such as VICS CPFR will accelerate the adoption of retail S&OP and could have a significant impact on the retail supply chain and the links that support it.