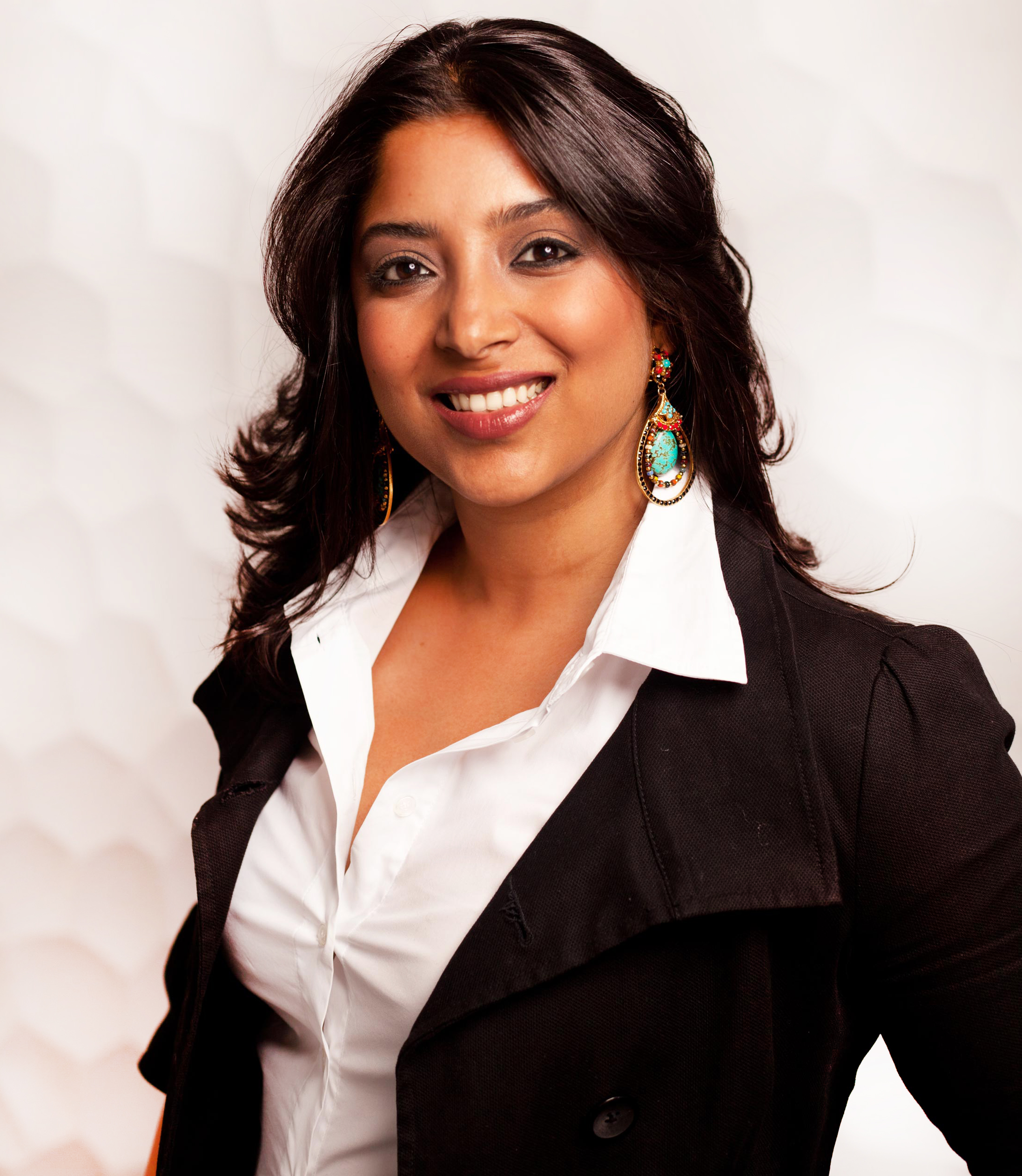 Will 2012 be the year when brands deliver more value and less hype? Ayesha Mathews-Wadhwa looks at digital design trends through the consumer behavior lens.
The New Year 2012 is upon us. Designers and marketers are busy forecasting what awaits in the digital design pipeline over the next 12 months. The main areas they each reference –web, mobile, brand consistency, health technology– are well-placed. However, analyzing these elements void of the considerations of how consumer behaviors and patterns inform them puts the cart before the horse.
Brands must ensure that their integrity translates fully across all media in order to make a cohesive presentation to consumers who experience their brands at different touch-points. From a strategic standpoint, marketers need to be intuitive in approaching digital design trends to make sure they place value on what makes sense to their brand DNA and target market.
Probing consumer behavior and user profiles can provide foresight into where digital design is headed, while allowing consumer preferences to lead the way. How else will marketers distinguish which trends are worthy of a brand's attention? Moreover, how will brands innovate successfully without a clear connection with their consumers? After all, careful attention to consumer behavioral trends will mean the difference between brands that struggle to meet the curve and brands that rise above it.
It's a woman's world
It's a fact that women represent the majority of the online market. Within this demographic are key groups poised for great brand opportunities in 2012. These include affluent women and mom consumers. Since women outnumber men in social media, it follows that marketers should give the female psyche serious consideration when making digital design decisions for their brands. This will give context to how digital design can help brands reach women and help in distinguishing which trends based on irrelevant gender stereotypes.
It isn't enough to make assumptions about what women want and how they want to be approached; marketers must appreciate the diversity of their experiences and meet women at different life stages to deliver effectively.
Have plenty boomers
Affluent boomer women, born between 1946 and 1964, will continue to boast more consumer clout in the next year. According to Marketing to the Ultimate Power Consumer—The Baby-Boomer Woman (Mary Brown and Carol Orsborn, Ph.D), these women "are more financially empowered than any previous generation of women." Of women with household incomes of $75,000 or more, 94.3 percent regularly access the internet (Kim Gordon, Ten Marketing Trends to Watch, Entrepreneur.com). These are all compelling statistics as to whybrands seeking to market products at higher price points would do well to tap into this group's specific needs and desires when considering digital technology in 2012.
Momsumers
51 percent of online women are moms. They use social networks more frequently, and longer, and readily share information about their kids and education online. Mothers are the fastest-growing buyers of iPhones. Marshall Cohen, chief retail analyst of the NPD Group states, "We've known about the opportunity of online moms for a while now, but then mobile technology came along and blew everything up." Keeping momsumers high up on the target radar is a smart move for brands looking to stay relevant in 2012.
Digital BFFs
Women highly influence the viewpoints of their online friends. Because they spend more time on social media, it follows that brands should look for innovative ways to influence women's digital BFF networks. Consider the evidence on women's online habits:
• 22 percent shop online at least once a day
• 92 percent pass along information about deals or finds to others
• 171: average number of contacts in their e-mail or mobile lists
• 76 percent want to be part of a special or select panel.
The three-screen woman
With television's importance on the decline among women (58 percent would toss TV if they had to get rid of one digital device, but only 11 percent would ditch their laptops), brands focused on traditional modes of advertising now have a business case for taking their marketing strategies online. Today's women split their attention among three digital screens: smartphone, laptop/desktop, and tablet. Because of their economic influence, this three-screen woman is the paradigm for the retail consumer. Considering that 50 percent of social media usage came via mobile last year,[1] growing opportunities in social media marketing, particularly campaigns that target working women, will continue to trend in 2012.
The mobile trinity: social-local-info
With smartphone and tablet purchases now expected to outnumber computer purchases, brands simply cannot afford to leave mobile technology out of their marketing strategies. Moving forward, consumers will cease to point, click, and scroll. They will touch, drag, pinch, zoom, and even switch from landscape and portrait layouts on brand websites. Crafting designs with these behavior cues in mind will help accommodate the three-screen woman's need to get information quickly (now) without disappointing her with display interruptions.
The line between online and offline shopping is blurring. Researchers are finding that even consumers who don't buy online are using mobile technology to locate items locally. Geo-targeted and GPS-enabled platforms like Foursquare, and those using QR Codes, are going to become increasingly integral to retail commerce for their roles in comparison shopping and personalization.
With 95 percent of smartphone users relying on mobile local search, brands must take responsibility for ensuring that their websites are adaptable for mobile use and that their brand information is represented properly on external search sites. Since the three-screen woman meets brands at multiple touch points, consistency will allow her to do less and get more from her shopping experience.
In its study, The State of the U.S. Mobile Advertising Industry and What Lies Ahead, Comscore showed usage comparisons between March 2010 and March 2011. Every mobile category showed growth, with social networking and map usage up nearly 50 percent. Information, including weather, news, and local search, showed double digit increases, as well.[2]
Due benevolence
In 2012, look for brands to increase campaigns in sustainability, charitable giving, and human-interest sponsorships on both global and local scales. With women's preferences leading the way, consumers are looking for brands to demonstrate some level of social responsibility. According to a survey conducted by research firm Radius Global Market Research, women place importance on a broader range of brand values than do men. The survey showed that after value, quality, and trust (in that order), men appear to be influenced little by any other brand values.
Considering that women control consumer spending, brands shouldn't be shy about articulating their commitment to their brand's core values by partnering or investing in appropriate charitable organizations.
Wellth tech
Consumers are increasingly aware of their health, with 41 percent of people acknowledging the benefits of healthy living to maintain overall well-being.[3] Brands can expect significant consumer attention by innovating technologies that help them accomplish these goals. Jawbone's UP wristband [http://jawbone.com/up],for instance, was designed along this viewpoint. Linking technology that passively monitors and outputs activity data once synched with its online application, UP is a positive step in 'wellth' technology direction. Similarly, Ideo's digital birth control reminder, Bedsider, is a technology that holds the behavioral traits of its target audience in clear view [http://www.ideo.com/work/bedsider].
In 2012, brands that consistently fuse design innovation with utility will move to the front of the line. Expect to see these trends illustrated through responsive web design, optimized social media engagement, time-saving apps, and digital tools that answer lifestyle dilemmas. The consumer voice will become more and more potent as brands hone in on how best to gain attention. As such, brand strategies will be data-driven, with female consumer behavior traits guiding them to blend enchantment and utility based on chosen life stages and not on a traditional niche.
Although multi-channel marketing will still be vital in meeting consumers at different touch points, the smartphone will move from the third to the first screen (that is, ahead of laptop and tablet screens) resulting in brands placing emphasis on mobile digital design. In essence, 2012 will be the year when brands deliver more value and less hype.
*          *          *
Ayesha Mathews-Wadhwa is founder and creative director of PixInk, a San Francisco-based digital design micro-agency serving a macro niche: businesses marketing to women. PixInk works for iconic yet nimble brands such as Apple, Facebook, Oracle, Cat Footwear, Riverbed, Camel, Sephora and Picaboo, among others. Discover more at http://www.PixInkDesign.com.

[1]http://www.comscore.com/Press_Events/Presentations_Whitepapers/2011/The_State_of_the_US_Mobile_Advertising_Industry
[2]http://www.comscore.com/Press_Events/Presentations_Whitepapers/2011/The_State_of_the_US_Mobile_Advertising_Industry
[3]http://www.foodinsight.org/Resources/Detail.aspx?topic=2011_Food_Health_Survey_Consumer_Attitudes_Toward_Food_Safety_Nutrition_Health