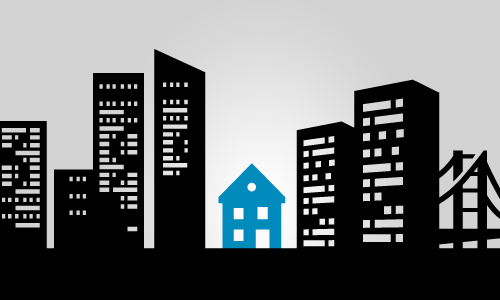 The time when small and medium sized businesses were only busy with local or national commerce is already far behind us. New technology and free-trade zones have made the world a much smaller place. Legislation has been simplified, import duties often reduced or removed to speed the passage of goods and services over international borders. Banks have made international finance easier as well, with payment transactions manageable online and facilitated by schemes like SEPA. In combination, these improvements mean it's now much easier for smaller entrepreneurs to approach new markets.
The challenging economic climate has seen persistent consumer caution over the last few years, in turn making it difficult for businesses to uncover new opportunities for growth. With mature domestic markets often lacking major opportunities to drive new revenue, more and more companies have explored for new customers overseas, looking for markets where the crisis has thinned out the competition.
With first rate communications making international supply chains realistic for smaller businesses, many countries now see competitors from all corners of the globe vying for customer attention. Lead times for their products have shortened by connecting information in newer, smarter ways. Real time insight and intimate customer contact through social media have created new ways of doing business. And it's not just western businesses trying their hand in the emerging economies. Innovative, energetic companies from Asia and South America have reached Europe, their low production costs and aggressive pricing putting the margins of domestic businesses under pressure.
So, with these trends now well established, how do businesses considering international expansion set themselves up to profit from these opportunities over the longer term? To make a real go of expansion into new markets, there are a number of major considerations that need to be carefully addressed.
Do your homework – thoroughly
Broadly speaking, the first step is to ensure the business has a clear view of the potential new market and a carefully planned strategy for capitalizing on the specific opportunities that it offers. Which competitors are active? How do our products or services differ? Where are the strengths in our offerings we can leverage to create appetite? How are you going to take on the competition in terms of launching and then maintaining exposure? Will you challenge them on price, by offering a more innovative and attractive product or service, or will you outdo them with the level of customer service you offer as standard? And how will we steer our operations – from a central headquarters, through a local dealer/representative network, or though self-owned subsidiary offices?
With this many questions on the table, it's essential that appraisal of where strengths lie, and how they match up to potential opportunities, is brutally honest. These then need to be translated into clear steps that will allow you to create an impact. Not having this crystal clear will result in missed opportunities, and time being invested in activities that deliver little towards the end goal. It's also important to have a clear order in the tasks that need to happen, helping avoid scenarios when too much is done at once with little end effect. Whatever the strategy you choose and decisions you make, one thing is for sure: the IT setup you choose to support your business operations will be one of the critical success factors.
Economic outposts
Sales offices overseas have one primary goal to fulfill – supporting the business in achieving its growth ambitions. However, with these outpost offices incurring significant setup and maintenance costs, they are often run by relatively small teams to keep the wage bill under control. In theory, the local staff members are there to fully focus on sales activities, with many of the other support processes and activities (HR, IT etc.) supported remotely. In this scenario, it's vitally important to ensure the sales force are actually able to focus on what they are there to do. Unfortunately, it's quite often the case employees in satellite sales offices are kept busy with all manner of non-sales related local activities. Rather than focusing fully on delivering cash, they are committed to organizing and completing the tasks necessary to keep the operation on its feet.
Plan, plan and plan again
To avoid this situation, foreign sales locations need to have solid process structure in place. It shouldn't be thought out and planned on-site, but put in place by HQ. Think, for example, of the way in which customer information and contacts are managed, or the way in which the financial administration is conducted. The parent organization needs to take the lead to ensure efficient deployment and full focus on sales from the off. The success of a foreign presence depends largely on how effectively the personnel there can contact, impress and remain available to the local market, in addition to how effectively the central support act can supply the services they require to get the job done.
It's easier to start standardized
Worryingly, the standardization and automation of business activities across international operations is sometimes overlooked during the set up phase of new locations. The result of this is that many processes end up being developed on site and carried out by hand. This in turn leads to things taking longer than they need to, and to human error led mistakes that eat time and money. All kinds of spreadsheet solutions end up being created to try and couple and integrate various processes and flows. It's a very weak base from which to begin, with the reports and overviews created from this irregular information unable to grow effectively in line with the business' development.
More locations, more problems
Given this ad hoc approach, it's not surprising that fledgling international operations with multiple sites often struggle to create uniform ways of working. And the more locations you have, the more complex it gets, and more difficult it gets to realistically manage company-wide performance. As such, it's very important that businesses try to think about how common practices can be standardized from the word go. It's much easier to retain a clear picture of what's going on if all parties are creating parallel reports, instead of engineering their own ever-growing library of spreadsheets that need to be decoded by HQ.
Understand requirements in detail, and match them to the right systems
For new offices, often with new employees, getting up and running quickly is hard. The questions during the initial phases are many. How are we going to manage customer contact? Which leads need to be followed up, when and in what way? How do we maintain insight into our current opportunities? Which quotes are currently with prospects? What is the current status of our completed orders? When are certain products available and not available? How are we going to manage after sales activities? How will we ensure we fully abide by local legislation? What are we going to do to stay on top of our outstanding items? If the business is going to succeed, all these questions need concrete answers. If employees are left to search for them while also trying to get the revenue stream going, it's likely they'll have little time to discover anything useful. Without the right tooling in place and understood from the word go, getting a grip on this issues will likely remain an unending challenge.
Protecting delivery reliability
Protecting delivery reliability and efficiently managing the supply chain as the business grows is difficult for any expanding business, let alone one doing it across borders. Insufficient insight or sub-optimal process organization can lead to blockages, local pooling of stock or unnecessary reservations, all of which can have a dramatic negative effect on working capital.
Ineffective or miscommunication between subsidiaries and the head office is often a major factor in this. If it's not clear where specific responsibilities lie, a great deal of extra work is often the result. Endless phone calls and e-mails aiming to get things organized then often make things worse, missing important information that's required for orders to be processed accurately and effectively.
The danger is particularly apparent when companies make use of shared service centers where sales support is centralized per region or time zone, and where logistic service providers are responsible for the physical completion of sales orders. The number of return orders and credit notes is a good indicator of how effectively this supply network is running.
Boosting communication
When a company runs sales offices that are not purely self-supporting, the lack of in-house support for HR, financial, IT and other processes can quickly become a limiting factor. On a pure physical basis, it's often simply not possible to 'walk by' a colleague from another department to get some extra information or an answer to a specific question. If the right systems aren't in place to ensure people have access to the support they need, employees will not only have to deal with continually unresolved issues, but will miss valuable interaction with the rest of the business.
Insight into stock and order information
The right balance between tying capital up on shelves and being able to meet orders is extremely challenging to achieve, but certainly a key aspect of creating a genuinely profitable operation. The confidence that getting it right inspires in your sales personnel is an important part of this. If they feel that delivering on time is under threat, they tend to start thinking of creative (and usually unhelpful) ways to keep their promises and protect customer relationships. These can include reserving stock up front, storing up products in local depots, ordering more items than is necessary despite expiry risk, or artificially pulling forward delivery dates. With this in mind, it's essential that businesses invest in creating trustworthy, transparent processes around stock and stock insight. All sales personnel need to be confident that the data they're seeing is up to date and completely trustworthy. Being able to track order status creates confidence around the office, strengthens its position in the supply chain and reduces unnecessary communication.
Complex administration causes problems
Managing administrative tasks is, for many sales employees, a challenge. As a result, agreements and conversations with customers can fail to be recorded properly, making it difficult for every stakeholder to have access to all the information that's relevant or useful to them. When details only exist in the heads of employees, in e-mail inboxes or piles of unfiled note papers, it's difficult to be confident that people are always making good decisions. Difficulties take longer to address, some opportunities be missed altogether. And if it's a customer that reports the problem, that's then a relationship issue with further implications. Not a great situation for any operation already running on a thin margin.
Once is enough
Double work also needs to be avoided, particularly when it comes to registering and confirming orders (and deliveries), and ensuring they are processed correctly by finance. This often involves all manner of templates created for the sales organization to fill in, initialed and signed off further up the chain, and then manually entered by back office personnel – possibly in a system not directly linked to the financial administration.
In these scenarios, ensuring timely, accurate communication between sales in one location and administration in another is extremely important. It's also important that everyone has an extremely clear picture of their and their colleagues' responsibilities. Maybe HQ will handle all the paperwork. Maybe the sales office needs to deal with purchase documentation once the goods have been delivered to the end customer. Who will then use that information in creating the sales invoice and booking away the outstanding item with the supplier? How do both sides ensure they both know what's going on at all times? It's not difficult to imagine that uncertainty here can lead to a lot of time on the phone. And when sales personnel are busy with these activities, they're not busy with creating new deals.
Uniformity and consistency
Setting up a satellite operation is a significant investment step for any company, particularly if there are multiple new sites on the agenda. Dispersed operations can see significant differences in work culture within one organization, local dynamics making it difficult to achieve uniformity and consistency in company-wide work processes. To be successful, all employees need to a clear, consistent approach to organizing, implementing and completing their work. Without it, individuals will start building in their own security mechanisms to protect commitments. They might help them in the short term, but overall, it decreases the real execution power of the business. Organizations help themselves if they approach each new venture in the same way. In addition to the operational procedures, the way in which each location reports – not only financial data, but in terms of sales and other operational information – will be extremely important in steering the business through the first phases of expansion. Consistency is the key ensuring the company can learn as it grows, helping each new set-up to benefit from the experiences of the last. Once a problem is encountered anywhere in the business, it's then easier to access the knowledge and experience required to remedy it.
Creating the right infrastructure
Given the difficulties outlined above, how can companies go about giving their new offices the best chance of success? How should they go about managing costs and delivering margin while still ensuring the business offers the service level customers will require? IT support is a critical aspect. The wide range of influencing factors and relevant information streams mean that the software system in place needs to be both powerful and flexible. The choices are wide, ranging from best of suite solutions offering everything under one lid, to best of breed applications for specific business processes that can potentially be integrated to offer complete coverage. Your current vendor will likely have a plausible story on how to manage an international operation with their solutions. However, whatever that may be, there are a number of important points to be kept in mind when considering how to set up your systems.
The fit with your organization
In the broadest sense, it's important to consider how the available business solutions fit to the shape of your organization. What are the specific challenges and needs that you've identified for your international offices? Critical questioning of your (possible) supplier on these points is essential if you're to properly evaluate their ability to successfully address your pain points. Be sure to request and then dive into cases they have successfully rolled out in the past with businesses that mirror yours.
Endless choice
The vendor landscape is already broad, with further developments continuing at pace. Given the range and complexity available, take care to consider both ends of the functionality/price spectrum. Although one presentation may suggest a chauffeur-driven limo is the only way to travel, it could be that a compact city model will suit your needs just as well. Finding the right balance between cost, implementation time and functionality is a daunting challenge. Tackling it effectively will again rely on a detailed, prioritized overview of the business processes that need to be supported.
Look for a partner, not a supplier
In addition to functionality, it's also important to look carefully at the vision and philosophy of the vendor and their availability across the regions where you plan to operate. How do they go about exploring potential solutions with you? Are they thinking with you or for themselves? Are they present where you'll be doing business, or will you be working with a partner network? How will this affect your operation when you need help? Who will do the implementation and follow up? Will that be handled centrally or locally? Who will be your direct contact person? Will they have the power to make decisions in effective timeframes, or will you continually be waiting for the answers to local escalations? There's certainly plenty to think about. Try to think of concrete examples of issues that might arise, and explore how they would approach fixing them.
Standardization, localization
In many cases, the appropriate balance of cost/functionality brings an out-the-box solution to the fore – business software that's more or less ready to go without a great deal of customization work. Often modular in nature, they allow IT coverage to be expanded systematically – the standardized units of functionality rolled out with the minimum of time and effort. This building block approach usually allows full integration of all functionality, taking out the problems associated with getting best of breed solutions to 'talk to each other'. With all information in one system, data leakage is minimized. This increases reporting power without the need to call in external experts to collate and interpret data from disparate systems.
In terms of differentiating between these best of suite vendors, their ability to fit tightly with each of your international locations will be the differentiator. Be sure to look carefully at their support for local legislations, multiple languages in the interface and help documentation, and handling of master data from international operations like banking and taxation.
Front office integration
Not everything that you pin down within your organization is necessarily transaction related in the way that orders, invoices and payments are. Think for example about CRM, HR, document management, project administration and service management activities. Having dedicated systems in place to manage these activities also generates data that can be useful to review and integrate with back office processes. This gives extra depth to your company overviews, greater insight into customer activities, better monitoring of non-transaction related processes, and improved sharing of information throughout your ecosystem of customers, partners, suppliers and employees.
Conclusion
Good interaction between all data across the entire business provides a level of control and understanding that can promote genuine time and costs savings. When considering how to ensure this remains the case when new international operations are added, it's essential that new offices remain connected to the rest of the business. If key business support processes are not available on location, your IT system becomes responsible for ensuring all relevant information remains available to all stakeholders at all times. Having this level interaction will help ensure mistakes and delays are kept to a minimum, and that money isn't continually draining away as employees struggle to manage sub-optimal processes. Ensuring the business is well organized and creates transparent management information will enable sales teams to create success in their core tasks – delivering revenue to the business and creating the growth that was the basis for their establishment in the first place.
Read more Exact business insights at: