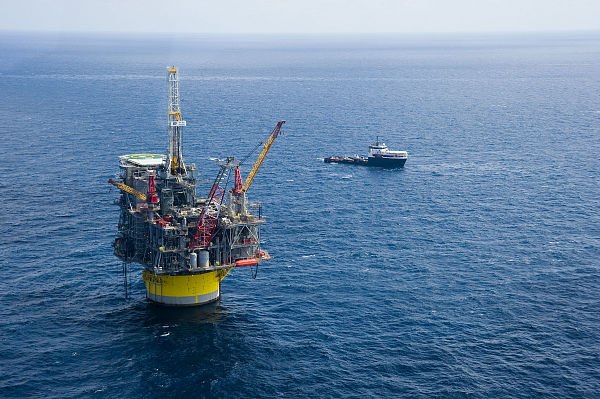 As April draws to a close, the world's major oil companies are coming out with their first quarter results for 2011, with ConocoPhillips, BP, EXXON and Shell all reporting this week.
Reporting yesterday, the third largest US oil company ConocoPhillips reported a 43 per cent year-on-year rise in quarterly earnings to $3 billion, but said it was disappointed not to have achieved its production and refining targets.
First quarter production of 1.7 million barrels of oil equivalent (BOE) per day was down by around 125,000 BOE per day compared with the same period last year, affected by unplanned events including the temporary shutdown of the Trans Alaska Pipeline System, a supply vessel collision with a company platform; and civil unrest in Libya.
The company said unplanned downtime in its exploration and production division of about 65,000 BOE per day reduced earnings for the quarter by about $100 million, although there was growth in production and well performance from its Qatar gas project and its liquids-rich shale assets in the US.
Also reporting yesterday was BP, with first quarter profits of $5,481 million, down slightly from $5,598 million in the same period last year. Quarterly production was down 11 percent as BP had to sell oil fields and refineries to help pay for the cost of cleaning up the Gulf of Mexico oil spill.
There is still considerable uncertainty over the final cost of last year's disaster, but BP said the majority of the subsea clean-up work has now been completed. BP is treating all charges relating to the Deepwater Horizon accident as non-operating items.
ExxonMobil and Royal Dutch Shell both reported a significant increase in first quarter earnings today, due to the high price of oil.
"ExxonMobil's earnings reflect continued leadership in operational performance during a period of strong commodity prices," said chairman Rex Tillerson. "Earnings were $10.7 billion, up 69 percent from the first quarter of 2010, reflecting higher crude oil and natural gas realizations, increased refining margins and record chemical performance."
"Oil-equivalent production was more than 10 percent higher than 2010, driven by our world-class assets in Qatar and our growing unconventional gas production," he added.
Anglo-Dutch firm Shell reported profits of $6.9 billion, up 41 percent on last year. "Our first quarter 2011 earnings have risen from year-ago levels, driven by higher industry margins and our own operating performance," said CEO Peter Vosser.
"We continue to make good progress in implementing our strategy; improving near-term performance, delivering a new wave of production growth, and maturing the next generation of growth options for shareholders."
Shell started commercial production at two new projects during the quarter; the 20 thousand BOE per day Schoonebeek Enhanced Oil Recovery project in the Netherlands, and Qatargas 4 LNG, with a capacity of 7.8 million tonnes per year.
US oil firm Chevron is due to report first quarter results tomorrow.