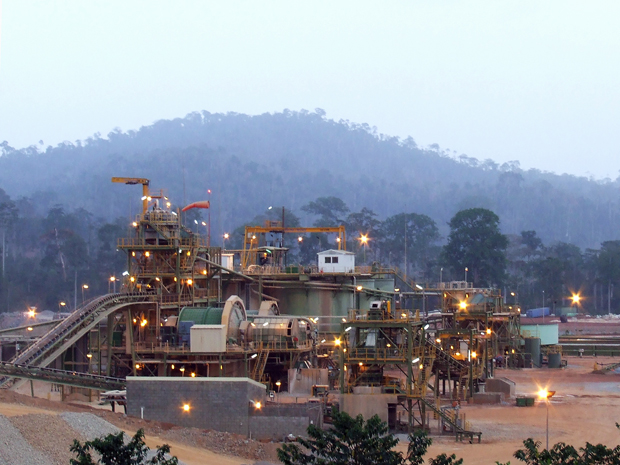 Kinross Gold Corporation, Canada's third largest gold producer, has agreed to buy the remaining 91 percent of shares of Red Back Mining Inc. that it does not already own, to expand into Africa.
Red Back, based in Vancouver, operates the Tasiast mine in Mauritania and the Chirano mine in Ghana, and has exploration projects in both countries. Kinross has mines and projects in Canada, the United States, Brazil, China and Russia.
The share-only deal, worth $7.1 billion, will see shareholders of Red Back Mining receive 1.778 Kinross common shares and 0.110 of a Kinross common share purchase warrant for each Red Back common share held. Current Kinross shareholders will then hold about 63 percent of the combined company, while current shareholders of Red Back will hold about 37 percent.
The value of the offer is $29.80 per Red Back common share, representing a premium of 15 percent from Friday's close of Red Back shares on the Toronto Stock Exchange. Canada's stock exchange was closed on Monday because of a public holiday.
"By combining Kinross's world-class mines, growth projects and proven ability in mine development with the potential of Red Back's assets, we are creating a gold growth powerhouse," said Tye W. Burt, Kinross's president and chief executive, in a statement.
"The significant upside in reserves that we believe exists at Red Back, and Kinross's ability to accelerate that potential, makes this an outstanding prospect for shareholders of both companies."
The number of gold-mining mergers and acquisitions is increasing as producers are discovering less ore while the bullion price has continued to rise every year since 2000.
Gold-mining companies have been involved in deals worth over $30 billion this year.
The price of gold has increased 7.8 percent in London this year, reaching a peak on 21 June of $1,265.30 an ounce.