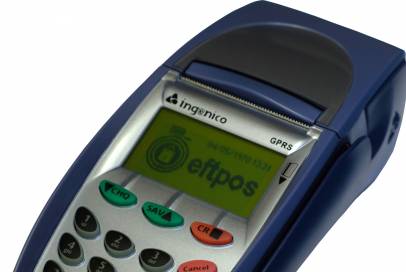 France's Ingenico, the world's largest maker of electronic payment terminals, has rejected a €1.4 billion takeover offer.
The bidder is unnamed, though reports suggest it to be the US industrial conglomerate Danaher Corp.
In a statement Neuilly-sur-Seine-based Ingenico said: "The Board of Directors of Ingenico, after receiving a nonÔÇÉbinding offer on December 14, 2010, has reviewed the content and the terms with the Acquirer. At this stage of the discussions, the latter has not been in a position to submit a binding offer that could be accepted by the Board."
Payment software and equipment are attracting increasing interest from technology and telecommunications companies as transactions increasingly move from cash to electronic. Ingenico's card readers would have complemented Danaher's existing product line-up that includes fuel pump payment stations and dental tools.
Ingenico did not give reasons for rejecting the bid; however, it is thought that the €28-per-share offer was not high enough.
French newspaper Les Echos reported that the French aerospace and electronics groupSafran—Ingenico's biggest shareholder with a stake of about 22 per cent—considered the price too low. It said that the French government, which holds a 30 per cent stake in Safran, was also opposed to a deal because Ingenico has strategic technology that it wants to keep within France.
Ingenico has over 15 million terminals deployed in more than 125 countries, with customers including retailers, banks and service providers. It employs around 3,000 people and posted profits in 2009 of €26.8 million, on sales of€700 million.
Trading in shares of Ingenico was suspended on Friday ahead of the disclosure of the offer but the company said it had requested trading to resume today.
Danaher's CEO Lawrence Culp has recently said that his company, which posted $11.2 billion in revenue in 2009, has about $4 billion available for acquisitions during the next four to six quarters. Danaher has completed 13 acquisitions this year.