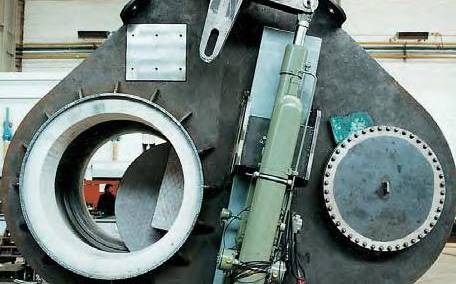 Birmingham, UK-based engineering group IMI is to spend €135 million (£120 million) to acquire German industrial valve maker Zimmermann & Jansen.
Zimmermann & Jansen (Z&J), which has manufacturing facilities in Germany, US and South Africa, as well as a sales and purchasing office in China, specialises in the manufacture of heavy-duty valves used in the petrochemical, iron and steel markets.
Z&J also has a strong aftermarket business, with around two thirds of its sales coming from refurbishment, replacement, parts and service.
Forty per cent of Z&J's sales come from emerging markets such as Russia, India and China.
The acquisition will boost IMI's presence in emerging markets as world economies begin to recover following the global manufacturing downturn.
Z&J will be integrated into IMI's severe service division, which specialises in supplying mission-critical values and control systems in the oil and gas and power generation markets.
Severe service valves and equipment are used to handle fluids in hazardous settings—for example, potentially dangerous or volatile liquids that are under high temperatures and/or pressures.
Commenting on the acquisition, Martin Lamb, IMI's chief executive, said: "We are delighted to have acquired such a highly respected company as Zimmermann & Jansen. It has a strong reputation for its engineering expertise, has market-leading brands and technologies, a good aftermarket business, new products under development and strong customer relationships.
"Zimmermann & Jansen's activities in the refining and petrochemical and iron and steel markets open up a number of new niche opportunities for the combined business, as does their emerging market exposure, which together should help drive future growth."
Founded in Germany in 1877, Z&J employs around 400 people. The company generated sales of €125 million and profits of €15 million in 2009.
IMI is headquartered at Birmingham Business Park and employs about 13,000 people globally.