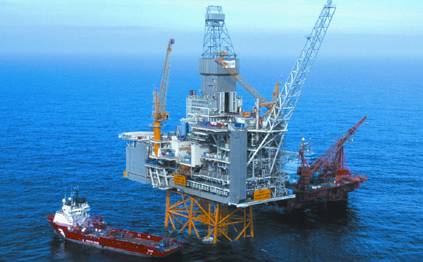 UK-based energy services group Hunting is to buy US electronics company Innova-Extel for $125 million to boost its well construction unit, it has been announced.
London-based Hunting, whose equipment is used in the construction and maintenance of oil and gas wells, is also seeking further purchases in order to transform into a higher margin, higher growth business.
Hunting, whose customers include Exxon Mobil and BP, said it expects to complete the acquisition of Innova-Extel by the end of August. Analysts have estimated that the deal could add about £20 million to Hunting's revenue this year and £60 million in 2011.
The US company supplies technology which works at high temperatures and pressures, and will enhance Hunting's expertise in directional drilling—a technique where wells are drilled at an angle or horizontally to maximise oil or gas production.
The technique has grown in popularity over the last 10 years to the point where two-thirds of all wells in 2010 are now drilled this way.
Hunting is planning to roll out the new services to subsea clients in Asia-Pacific and the North Sea; and to shale gas clients in North America.
Commenting on the acquisition, Dennis Proctor, chief executive of Hunting, said:"We are delighted to be announcing the acquisition of Innova-Extel which forms an important component of our stated growth strategy. Innova-Extel adds a very important part to our technology strength for high temperature, high pressure applications. 
"Operators rely on this technology to acquire real time data in downhole measurements.  Combined with the growth of directional and horizontal drilling and our existing product offering, this acquisition will further strengthen our position in complex drilling environments."
Founded in 1989 and located in Houston, Texas, Innova-Extel employs approximately 300 people operating from two sites. The company posted pre-tax profits in 2009 of $1.1 million (approximately £703,000).
Hunting's latest full-year results saw pre-tax profits of £38.5 million against group revenues of £359.9 million.