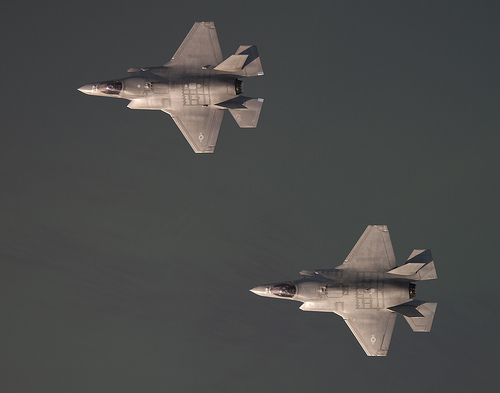 The Society of Manufacturing Engineers (SME) has formed an executive committee composed of high-level manufacturing professionals from the aerospace and defense OEMs to assist in the development of AeroDef Manufacturing 2013.
The aerospace and defense event will be held from 19-21 March, 2013, at the Long Beach Convention Center in California. AeroDef has unprecedented support from OEMs to keep the industry competitive in the face of major economic and public policy challenges.
"These are the men and women making the decisions critical to the long-term success of the industry," said Debbie Holton, SME director of events and industry strategy. "They want every industry player at AeroDef to collaborate, innovate and together define the future of aerospace and defense manufacturing."
The exposition and technical conference is produced in partnership with Boeing, Bell Helicopter, EADS, General Dynamics, Lockheed Martin, National Center for Defense Manufacturing and Machining, Northrop Grumman and Raytheon. The exposition floor and technical conference tracks are integrated to give attendees a comprehensive view of the entire extended manufacturing enterprise.
Members of the AeroDef Manufacturing Executive Committee include:
Allen Andress, VP of operations, American Eurocopter, a subsidiary of EADS North America
Dean Bartles Ph.D., VP & GM, Large Caliber Ammunition, General Dynamics – Ordnance and Tactical Systems Division
Lance Bryant, director, Production Operations Manufacturing Engineering/Technology and Advanced Programs & Technology (AP&T) Production, Northrop Grumman Aerospace Systems (AS)
Dianne Chong, Ph.D., vice president of assembly, Factory and Support Technologies, Boeing Engineering, Operations & Technology, The Boeing Company
Tom McQuillan, director, Air Warfare Systems Product Line Quality Raytheon Missile Systems
Paul Oldroyd, technical fellow, Manufacturing Engineering Process Development, Engineering Department, Bell Helicopter Textron
Ralph Resnick, president and executive director, National Center for Defense Manufacturing & Machining (NCDMM)
Bill Saathoff, director, Production Engineering & Technology, Lockheed Martin Aeronautics
John Vickers, project manager, Composite Cryotank Technology Demonstration, Marshall Space Flight Center, NASA.
The Society of Manufacturing Engineers (SME) has members around the world and is supported by a network of chapters and technical communities.