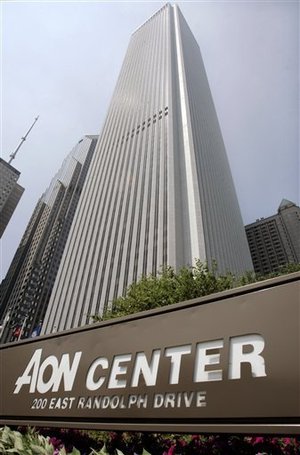 Chicago based insurance conglomerate Aon Corp. has agreed to buy human resources specialist Hewitt Associates for $4.9 billion in a cash-and-stock deal that will almost triple the size of its consulting arm.
Assuming it is approved by regulators, the deal, which values Hewitt at $50 per share, will be Aon's biggest ever merger. Although it is the world's largest insurance broker, Aon's consulting business lags behind rival Marsh & McLennan Co.
Hewitt, based in Lincolnshire, Illinois, is one of the world's biggest human resources consulting and outsourcing companies with over $3 billion in annual revenue and 23,000 employees in 32 countries.
The deal is expected to close by mid-November, when Aon says it will integrate Hewitt with its existing consulting and outsourcing operations (Aon Consulting) and operate the segment globally under the newly created Aon Hewitt brand.
Russ Fradin, chairman and chief executive officer of Hewitt, will serve as chairman and chief executive officer of Aon Hewitt, reporting to  Greg Case, Aon CEO. Case said in a conference call that the company aims to be the pre-eminent professional services firm in the world. "As we continue to grow our business, this merger will give us a broader portfolio of innovative products and servicesfocused on what we believe are two of the most important topics in the global economy today – risk and people," he said.
Fradin commented: "We are extremely excited to join forces with another iconic global brand to form the leading human capital services enterprise. This combination allows us to provide even more services for our clients and greater opportunities for our associates."