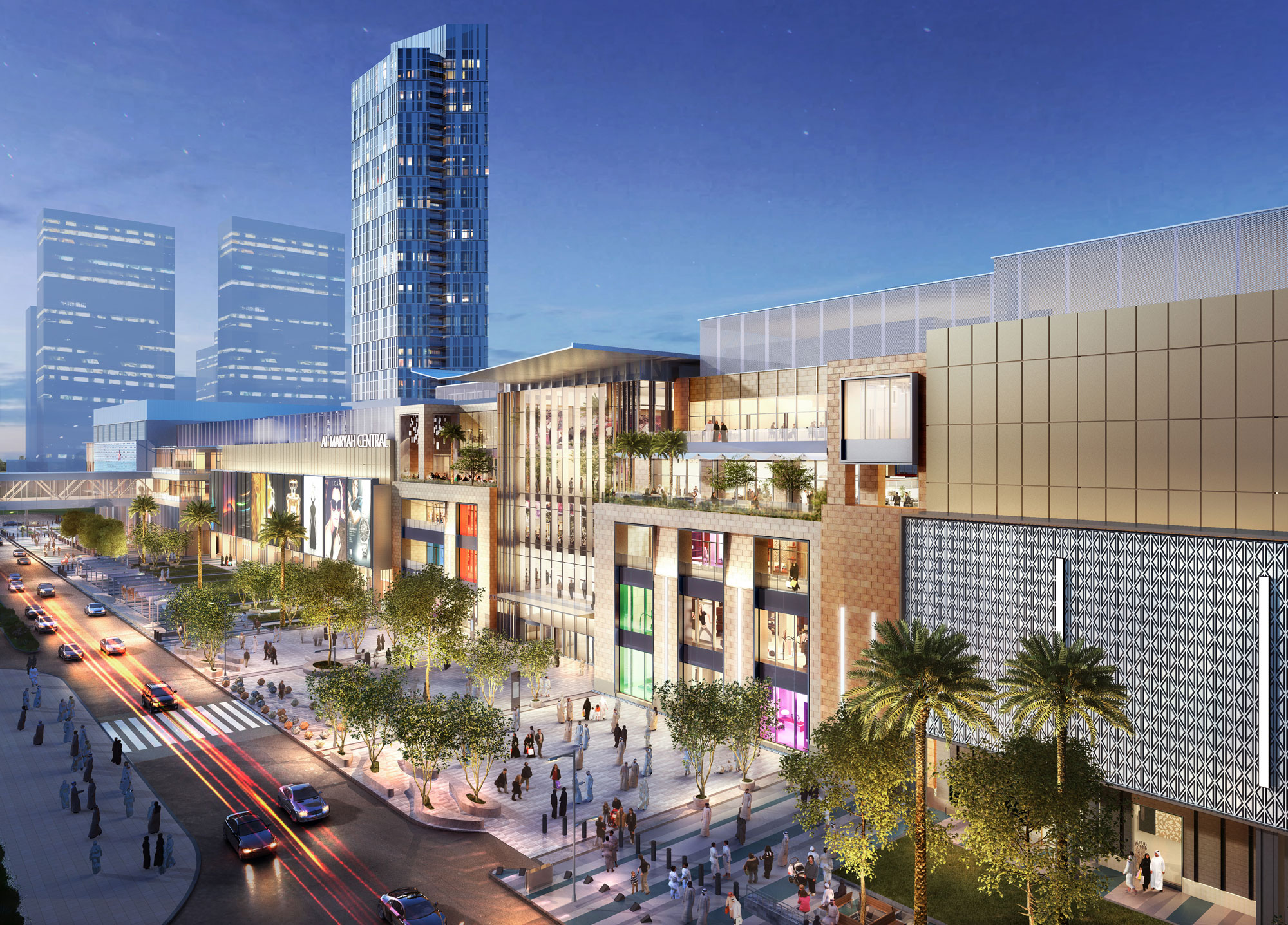 Gulf Related: A powerful joint venture with a bold vision
Gulf Related is the latest in a growing line of impressive companies rising in the Middle East combining financial acumen and real estate wizardry. Long associated with oil wealth, the region is now producing companies in areas as diverse as technology, education, renewable energy and development. Into that last category comes Gulf-Related, a real estate company based in Abu Dhabi, the capital of the UAE.
Gulf Related was founded in 2009 as a joint venture between Gulf Capital and the Related Companies, which have a legacy of over 50 years in real estate investment in the USA. Gulf Capital are a UAE asset manager and private equity investor. They specialize in GCC investment opportunities and have a strong portfolio of successful investments. Related Urban is the prominent New York-based developer led by legendary developer Ken Himmel
Combined, Gulf Related represents a formidable development organization – almost unparalleled even in the Middle East. Their portfolio, which on the Related Companies side includes New York developments such as the Time Warner Center and the Hudson Yards , thought to be the biggest ever US development in terms of cost. The Galleria shopping center on Abu Dhabi's Al Maryah Island and now Al Maryah Central ( "AMC") represent the latest additions to the portfolio.
Peter Anderson, Development Director for Gulf Related
We recently spoke to Peter Anderson, Development Director for Gulf Related about the company's plans, progress and vision. Mr. Anderson began by talking through AMC's impressive statistics: "It is a 2.3 million square foot retail shopping mall. There are 2 other elements to the project – a residential apartment block of around 40 floors in height and the other is a premium hotel with over 100 luxury apartments on the same site as the shopping mall."
The Galleria was where it all started for the firm in Abu Dhabi and set the tone for what we can expect from AMC. As Anderson says, "the success of The Galleria was what led us to being invited to develop AMC."
Designed by architects Elkus Manfredi, RFR Group and Benoy, The Galleria is part of a mixed-use development that features luxury retail and fine dining in an attractive waterfront setting, spread over 550,000 square foot  and two floors and 130 outlets in total.
The combination of the two projects will create a new neighbourhood in the heart of Al Maryah Island, Abu Dhabi's new financial district, Abu Dhabi Global Market; two luxury hotels – the Rosewood Abu Dhabi and Four Seasons Hotel (which opened in May), Cleveland Clinic Abu Dhabi, a world-class, 364-bed multispecialty hospital and the new headquarters of Al Hilal Bank.
The credentials of The Galleria have been awarded with several international honours. The International Council of Shopping Centers (ICSC) recognized it as the 'Best International Retail and Leisure Destination' at its Global Retail Leisure International Awards, the Divine Detail Award of Merit on behalf of the American Institute of Architects Middle East and the GCC Hospitality and Leisure Project of the Year Award from Middle East Architect magazine.
In total, the project will amount to a real vote of confidence in Abu Dhabi and the future of its retail sector Gulf-Related is working with Brookfield Multiplex, a world-class project contractor
Impact
Projects of the scale of the The Galleria and AMC will inevitably have an impact on their immediate environment. Gulf-Related, like its parent company, Related, do not sell their properties; rather, they develop and own. This inevitably creates a long-term focus which pervades all their developments. There's none of the pitching up and leaving town for the next job that one might sometimes expect from large development firms.
AMC will provide a substantial boon to employment in the local area. Mr. Anderson believes that, where skilled staff are concerned, it will involve about 100 people: "Within the Gulf Related side of things, there are just over just over 100 people of which 75-80 of those are directly involved with the development of the project."
Likewise, their partners, Brookfield Multiplex are "very committed to using as much local labor, local skilled labor and local supply chain as possible."
The sheer size of the project means that there will numerous direct and indirect opportunities for the Abu Dhabi community especially Emirati-owned construction and supply chain firms. He estimates the total numbers employed during construction running in excess of 4,000 people.
The sub-contractor market here has a number of Emirati owners and local businesses involved in it."
Beyond the construction phase, there's something larger at stake, he says: "We're part of a master plan community here, which created a vision for the island. It's going to become effectively a new downtown. Our shopping mall will create a whole lot more than that. They're going to create a destination and give people a reason not just to work here but to live here, to come here at all times: to shop, to relax and to dine."
And of course, there's also an environmental aspect to the project. Western press can sometimes portray a less-than-flattering image of the UAE where sustainability is concerned. However, the long-term sustainability goals of Abu Dhabi and its neighbours would put many western countries to shame.
Mr. Anderson says: "We're introducing over 10,000 square feet of green, natural areas. We're doing that on the lower levels but also on the upper levels. We're also creating a park with water features where children can play. So we believe we're creating something quite special here with this development."
AMC: All go for 2018
AMC looks like building on the considerable success of Gulf-Related in Abu Dhabi. As a firm that owns and manages its properties, the emphasis is always on long-term, sustainable quality, rather than short-term economic realities. As Mr. Anderson told us: "For any development project, to be successful, you've got to undertake a lot of research into the local market – particularly into where there's demand. Our shopping mall will be successful because of that."
He continues: "We're happy to be part of the 2030 plan for Abu Dhabi and we're working hand-in-hand with the authorities here on a lot of initiatives: green landscape parks and part of what they're planning for a sustainable and vibrant environment in Abu Dhabi. The plan is very ambitious but very achievable and part of that is creating a higher profile for the Emirate. Part of that is development. There's a large international airport being built, which is due to finish in 2017. We're committed to delivering our project on-time and at 100% quality in 2018."
From what we've seen already at Gulf-Related, 2018 looks like being a good year for this Emirate on the development front.