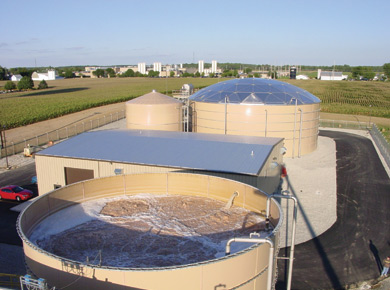 The boards of directors of Ecolab Inc. and Nalco Holding Company have unanimously approved a definitive agreement under which Nalco will merge with a subsidiary of Ecolab.
Ecolab Inc. is a global leader in cleaning, sanitizing, food safety and infection prevention products and services. Nalco is the world's largest sustainability services company focused on industrial water, energy and air applications, and is seen as a natural complement to Ecolab's portfolio.
Ecolab has agreed to pay approximately $5.4 billion, valuing each Nalco share at $38.80. Ecolab will also assume $2.7 billion of Nalco debt, valuing the deal at around $8.1 billion.
The offer values Nalco at 34 percent more than its closing stock price of $28.87 on Tuesday. Nalco shareholders will have the option to take the money in cash, or convert each of their Nalco shares into 0.7005 shares of Ecolab common stock, subject to an overall mix of approximately 30 percent cash and 70 percent stock.
"This merger is a strong and vital step in broadening our business platform and enhancing our global growth opportunities," said Douglas M. Baker, Jr., Ecolab's chairman, president and chief executive officer.
"We identified water management as a key future growth segment for us given its growth characteristics and importance to our customers. Nalco is the global leader with deep expertise in programs and services to enhance water process efficiency, extend asset life, and improve their customers' end products."
Erik Fyrwald, chairman, president and chief executive officer of Nalco was equally enthusiastic. "This is a strategically and financially compelling transaction that brings together two highly complementary businesses – combining Nalco's leading positions in water and energy services with Ecolab's strength in the food and beverage, healthcare and institutional markets," he said.
The merger agreement is subject to customary regulatory and shareholder approvals and is expected to close in the fourth quarter of 2011.