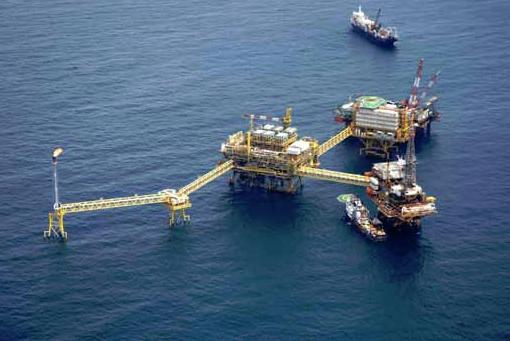 Jane Bordenave talks to Dragados Offshore about the company's expertise in EPC contracting for the oil and gas industry and how it is applying its skills to new areas of business.
Dragados Offshore is a major EPC contractor for offshore energy platforms. The company was founded in 1972 in Puerto Real in southern Spain, where it still has its headquarters and construction yard. In addition to this location, the company also has a second production facility in Algeciras, Spain, a third construction yard in Veracruz, Mexico and a sales office in Houston, USA.
Having three production facilities and a fourth office has enabled the firm to have a physical presence in two key markets—the Gulf of Mexico and the North Sea—as well as surrounding markets. While this situation is currently stable, a couple of years ago this was not the case, as business development coordinator Ricardo Garcia Alvarez explains. "It did look around the middle of the last decade like North Sea exploration and production was in decline. This would have been a problem, as the majority of our Spanish office's clients are based in Norway and the UK. However, the oil prices over the past year have stabilised this area again."
With this upturn, the company now has ongoing proposals on the UK and Norwegian continental shelves. While the Spanish office works with private oil companies, from the very small to the giants such as Total and Chevron, the majority of the Mexican office's business is done with the state owned oil company Petróleos Mexicanos (Pemex) in the Mexican Gulf. Dragados Offshore's presence in Mexico has enabled it to form a tight relationship with Pemex—one of only a few EPC companies to have done so.
Dragados Offshore sees the use of new technology and searching for continuous improvement as key to the success of its business, as well as engaging in industry standard research and development. "There is always room for improvement, so we always try to analyse for example why a tender was unsuccessful or look at problems we experienced during a project, so we can use the results to improve the way we work," says Garcia Alvarez. "Clearly you don't feel the changes every day—they are incremental. But if you take a restricted sample from one year to the next and compare them, you can see the difference."
The Gulf oil spill is not something that has affected Dragados Offshore's business as yet. "Our current projects have been untouched by this crisis, although it may have the knock-on effect of there being fewer contracts on offer in the immediate future, but it is difficult to say," says Garcia Alvarez. "What has had more of an impact is the recession. While the damage to big companies like Shell and ExxonMobil has been negligible, small companies who previously would have been investing in new exploration and production projects now lack the financial resources to continue doing this. So we have lost some business in this area."
One of the main trends in the markets is, of course, renewable energy, specifically wind farms. However, Garcia Alvarez is tempered and pragmatic in his approach to this new field. "Historically we have always worked with the oil and gas industries, however a few years ago, with the apparent decline in North Sea production we thought that renewables were going to form an increasingly important part of our portfolio," he explains. "As it turned out, there is more work to be done and more opportunities are available in the oil and gas industry currently than in offshore wind. Consequently, for the time being at least, we have reverted to our oil and gas routes. Nevertheless, the market is moving quite fast in the direction of wind power and so we are expecting this to pick up again in around two years' time. At this point we can start to think again about developing this area, but for the time being it is oil and gas that we are focusing on."
Aside from work on offshore platforms, the firm has been involved in the construction of Europe's longest combined road and rail bridge, the Öresund Bridge. The structure links Denmark to Sweden, carrying the international European route E20 motorway and an international train line. With over 30 years' of experience in manufacturing large structures to be anchored securely to the seabed, Dragados Offshore was the clear choice to provide structural components to such a complex project. Other works accomplished in the past that differ from the offshore platforms are modular units for onshore plants—pre-assembled units fabricated in the yards to be shipped and then assembled in their final locations. Recently, many modules have been sent from the Dragados Offshore yard in Mexico to the Port Arthur refinery in Texas.
The essence of Dragados Offshore can be summed up in one word: experience. Over a period of 38 years, it has worked for all the big names in oil and gas offshore drilling, building up a comprehensive portfolio of past projects and a collective experience that sets it apart from the majority of its competitors. Combine this with the competitive labour rates found in Spain and Mexico, as well as a willingness and enthusiasm for applying skills learnt working for the oil and gas industry to other, sometimes completely unrelated areas and you have a very unique company.
No-one doubts that the day for large scale offshore wind farms is coming and when it does, by virtue of experience, tenacity and an inquisitive nature for new technology, Dragados Offshore will be in the perfect position to take advantage of this new, exciting and growing market. www.dragadosoffshore.com