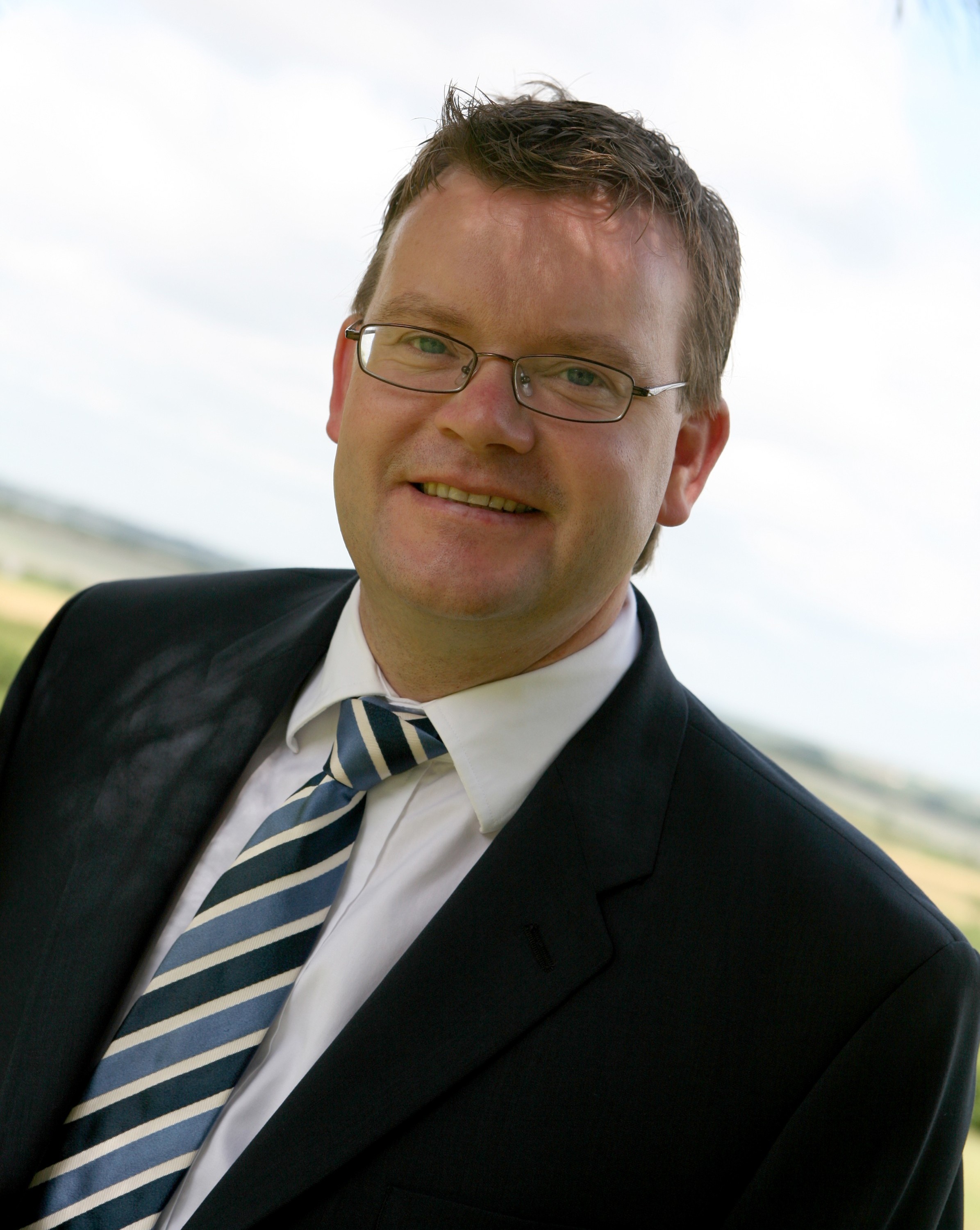 Nobody's perfect. What quality or ability do you wish you had?
I am not at all practical; in fact, my career started as a result of doing some disastrous garden work in the summer of 1986 for the resource director at McDonnell Douglas Information Systems. We got talking about our love of music and he couldn't understand why a 16-year-old from East Kilbride knew more about 50s rock and roll than he did, when he was actually around at the time! He subsequently advised me to apply for the apprentice scheme at McDonnell Douglas, which I started that same year.
What is the best business book you have ever read, and why?
The Power of Focusby Jack Canfield. One of the things in business, which is vital, is your ability to focus on a destination and not allow the many distractions that can be placed in your way to stop you getting to that goal.
Someone you would most like to have met, living or dead, and why?
Buddy Holly, as I would love to have heard about what it was like in those early days of rock and roll—particularly in 1957, when Buddy Holly and the Crickets played at the New York Apollo and helped win over an all-black audience to rock and roll/rockabilly. 
What do you consider to be your major achievement (in life or business)?
In business, one of the things I feel proud of is starting my career directly after leaving school. This is something I have been passionate about offering for other school leavers who maybe didn't have the opportunity or qualifications to go to university but had the right attitude, as I believe business is very much about a positive attitude.
Who or what do you think is overrated?
Whatever vertical business market or countries I have taken solutions into throughout the world, people always tell me 'it is different here', when actually, it is not. If you listen to the needs of your customers and provide them with solutions that make their lives more efficient, and you deliver what you say, then you will build a successful business, irrespective of vertical market or global geographic territory, while of course, respecting different cultures.
What mistakes have you made (professional or otherwise), and what did you learn from them?
Very early in my career I was given an opportunity to provide a data capture system to what is now HM Revenue and Customs in Newcastle. They asked me to get my technical team to write the specification, which they did, and placed a contract for £1.2 million. As part of the implementation, the system was going into 12 rooms containing 30 data entry operators but after the sixth room I got a call from the engineer saying that we needed another systems resource manager to do the next six rooms to access the post office address files, which was how the business case had been predicated (a systems resource manager cost £100,000).
I really didn't know what to do and remember just sitting at my desk silently for two or three hours. So I decided to meet my client and just blurted out the problem. They looked at me, laughed and said what an idiot I was (in a nice way!). They then asked what the cost of the additional systems resource manager was and said they would be happy to buy this at cost for a reasonable margin. That was a lesson I learnt very early on: tell the truth, even if you make mistakes.
Which one piece of wisdom would you pass on to your successor?
Be on time; only make a commitment when you know you can fulfil that commitment; and if something changes, make sure you tell the person you have made that commitment to in advance, so they are able to take alternative action.
Who has been your inspiration professionally?
Graeme McNab. He gave me professional sales training including presentation and communication skills and effective report writing. Graeme was a very disciplined individual who taught me the importance of being on time and owning your commitments.
How would you like to be remembered after your retirement?
From a business perspective, I focused on delivering a quality product that fulfilled the customer's needs. In terms of my approach as a whole, I encouraged autonomous behaviour and provided opportunities for people—so hopefully they can reflect that their association with me was a positive experience.  
Do you have a quote or motto you live (or work) by?
Never assume.
Derek Buchanan is CEO of Episys, a global information technology company with clients in the Americas, Europe, Middle East, Africa, Asia and Australasia that include such names as Fortnum & Mason, GlaxoSmithKline, Procter & Gamble, Sears and Waitrose. The company provides expertise, products, services and support for signage, labelling and mobile systems. www.episys.com