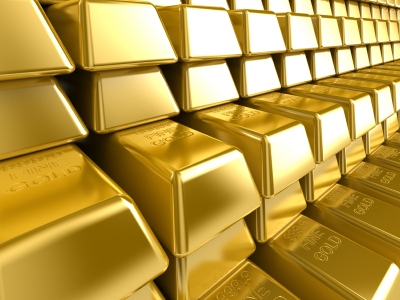 Global demand for gold in 2011 rose to 4,067.1 tonnes, worth an estimated $205.5 billion—the first time global demand has exceeded $200 billion and the highest tonnage level since 1997, according to the World Gold Council's Gold Demand Trends.
The main driver for the increase was annual demand in the investment sector, which hit 1,640.7 tonnes—up five per cent on the previous record set in 2010 and with a value of $82.9 billion.
The major markets for investment demand in 2011 were India, China and Europe, the report said, with China and India together generating 55 per cent of global jewellery demand and 49 per cent of global demand.
India was the largest country for demand with 933.4 tonnes. Gold jewellery accounted for over 5,000 tonnes and the investment market demand reached 366 tonnes. Indian demand accounted for 25 per cent of total bar and coin demand worldwide.
In China, annual demand of 769.8 tonnes was up 20 per cent year-on-year as a result of increases in both jewellery and investment. The largest rise was in investment, where demand of 258.9 tonnes rose by 69 per cent. China was the largest single jewellery market worldwide during the second half of 2011.
Europe posted its seventh consecutive annual gain, to 374.8 tonnes, with Germany and Switzerland the main drivers of growth in the region.
Commenting on the report, Marcus Grubb, managing director of Investment at the World Gold Council, said: "What we can see from these 2011 figures is that there were two main factors driving the results: Asian growth and optimism on the one hand and Western desire to protect assets against uncertainty on the other. Looking particularly at Asia, there was a major boost to the overall figures from the increase in Chinese demand, which is a trend that we see continuing over the next year.
"It is likely that China will emerge as the largest gold market in the world for the first time in 2012. What is certain is that the long-term fundamentals for gold remain strong, with a diverse and growing demand base, coupled with constrained supply side activity."
Purchases by central banks soared from 77 tonnes to 439.7 tonnes, reflecting their need to diversify assets, reduce reliance on one or two foreign currencies, rebalance reserves and protect national wealth.
Gold mine production reached a new annual record of 2,809.5 tonnes, a rise of four per cent on 2010.