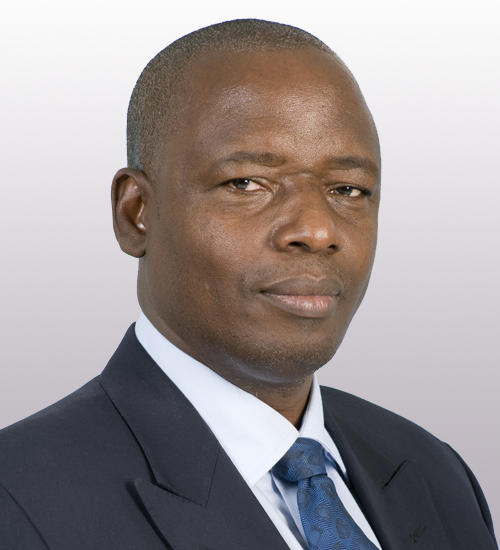 Charles Siwawa, CEO of the Botswana Chamber of Mines, discusses the positive changes he has witnessed within the mining industry, what motivates him and what the legacy he hopes to leave behind.
I understand you studied at Leeds University, is that correct?
That is correct. I did my Mining Engineering degree at Leeds University, completing it in 1982, after which I returned to Botswana to work for Debswana Diamond Company. Six years later I went to do my Masters in Industrial and Administrative Sciences at City University in London. In 1990 I returned to Botswana to continue my employment with Debswana before eventually joining the Botswana Chamber of Mines (BCM) in 2010.
You have witnessed first-hand the evolution of the mining industry in Botswana over the last several decades. What have you found to be the most important development made when it comes to mining in the country?
I think what has really impressed me over the years has been just how technological advances have been adopted and in turn developed in Botswana, before going on to be replicated with great success in others parts of Africa. I have also taken huge pride from the fact that Botswana has made immense progress when it comes to supporting local people and communities in terms of corporate social investment. Debswana Diamond Company for example was one of the first companies in the world to actively enrol all its employees onto HIV/Aids medication programmes, free of charge. Many other businesses have since followed suit and I think this has helped communities in general and also paint a positive picture of the mining companies in the country.
When you compare the state of Botswana's mining industry today to that of when you first took on the role of CEO of the BCM what change stands out the most to you?
I think one has to look at the mining industry as a whole. You look at where the sector has come from and where it is heading and the change is pretty clear, for example the fact that in the last ten years we have witnessed quite a significant increase in the amount of exploration taking place in the country. When one looks specifically at the BCM you can see that here is a Secretariat that has evolved in line with the market and in doing so has managed to achieve an awful lot in what has been a relatively short space of time.
So, what continues to motivate you today?
I think the issue of growing the Chamber, providing it with strategic thinking and vision, has given me with a huge amount of motivation. I have gratefully received a lot of support from mining companies that are members of the BCM, in particular its Executive Committee, who understand and appreciate the benefits that the Secretariat offers and are keen for me to pursue this mission. It is that kind of support that is giving me the motivation necessary to achieve even more great things through the work of the BCM.
What do you consider to be some of the bigger achievements of the BCM during your time as CEO?
I think it is the growth of the Chamber itself. When I took over in 2010 there were no more than 9 members, whereas now there are closer to 30 and still growing. That to me is proof that our talking to companies about what we can do to support their efforts in Botswana is really paying off. This is in turn creating a snowball effect in which more parties and groups are approaching us to enquire about future membership.
How would you personally like to be remembered when people look back on your time as CEO of the BCM?
My first goal was to establish from ground level a functional and successful Secretariat for the BCM. With that achieved my own personal mission now is to help kick start the next quantum leap for our country, which we plan to achieve through the development of Botswana's coal reserves. If I can establish this industry sector successfully while assisting in the development of the necessary infrastructure to deliver the levels of tonnage that we are currently thinking about then I will consider my work complete and can retire a very happy man indeed.