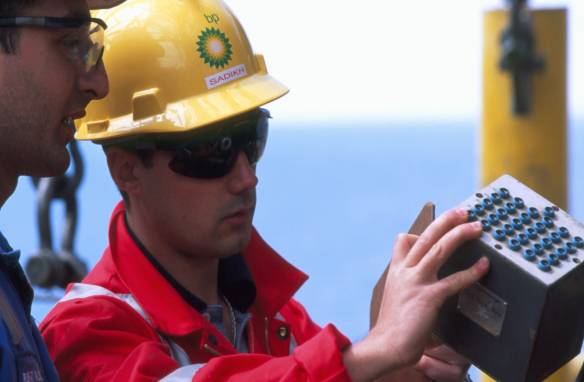 Oil giant BP is to redevelop two oil fields to the west of the Shetland Islands, it has been announced.
The Schiehallion and Loyal oil fields have produced nearly 400 million barrels of oil since production started in 1998; and an estimated 450 million barrels of resource is still available. BP is planning to invest around £3 billion in redeveloping the two fields, with production scheduled to last until at least 2035.
The company said it would employ the latest technology to maximise recovery from the two fields.
The project will involve replacing the existing floating, production, storage and offloading (FPSO) vessel with a new FPSO, which is scheduled to be installed in 2015. The new vessel will have a processing and export capacity of up to 130,000 barrels per day of oil. It will be able to store in excess of one million barrels.
BP said it would also invest in upgrading and replacing the existing subsea facilities to ensure full development of the reserves.
Production is expected to commence in 2016.
Commenting on the news, Trevor Garlick, regional president for BP's North Sea business, said: "This important milestone is consistent with BP's strategy to sustain a material, high quality business in the North Sea region.
"The Schiehallion and Loyal oil fields are established assets with a strong future—and we and our co-venturers are taking some significant steps to maximise the greater potential we now see in these fields."
BP's CEO Bob Dudley added:"This decision is another example of BP's strategy to deliver long-term value growth through investing in the large fields and in key basins where it has extensive knowledge. BP has over 40 years' experience in the North Sea, during which time it has developed a strong set of assets.
"We are committed to growing and maintaining a material, high quality business there for the long term. We are pursuing a number of additional growth opportunities to support this strategy. For us a key to this strategy is the need to maintain the integrity of our existing infrastructure; to look after our reservoirs and maximise recovery; and to deploy and develop the necessary capability."
BP will have a 36.3 per cent stake in the new FPSO. Shell will hold 36.3 per cent; Hess Ltd 12.90 per cent: Statoil (UK) Ltd 4.84 per cent; OMV (UK) Ltd. 4.84 per cent; and Murphy Petroleum 4.84 per cent.