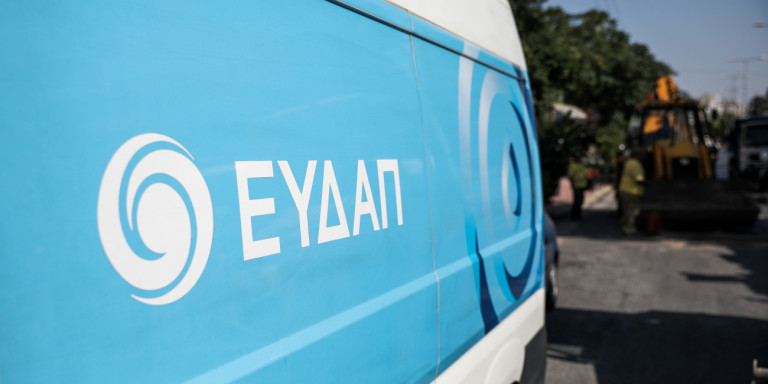 The Covid 19 pandemic brought the world to a virtual standstill in 2020. However, for companies like EYDAP S.A, the Greek water supply and Sewerage Company, grinding is never an option. In recognizing its own importance to Greek society, the company not only continued to deliver on its mandate, but played a central role in ensuring that Greece and its people could overcome the hardships, human and economic, brought by the pandemic.
Regardless of the turbulence that society underwent over the first half of 2020, the human need for water never diminished. As this article will show, EYDAP was one of the companies that stood up, and continues to stand up, to be counted. This feature draws from recent comments from CEO Mr Harry Sachnis and Director, Communication and Corporate affairs Mrs. Margarita Gamaletsou about its social role and response to the pandemic and it has ramped up its long-term sustainability initiatives and programs.
Beginnings and Evolution
Life begins at 40, they say. Having been founded in 1980, with the enactment of Law 1068/1980, and the merging of the Hellenic Water Company (E.E.Y.) and the Sewerage Organization of Athens (O.A.P.), EYDAP marks 40 years of operations in 2020. The company has truly grown up during this time.
Every day, EYDAP supplies approximately 4,000,000 people with potable water, through an extensive network that includes 1,796,500 metered connections and a total length of 7,940km. In addition, its sewerage sector serves 3,300,000 inhabitants, with a total network length of 5,800km. Add to this a plan to bring bottled water to the market in the coming years, and it's easy to see why many consider EYDAP to be more than just your average water company.
The company plans to invest €1 billion over the next decade, which CEO Mr. Sachinis says: "includes the completion of sewerage projects in eastern Attica to improve the quality of life of 400,000 citizens and the installation of 100,000 smart meters per year to reduce water leaks and improve efficiency across the system," before adding: "and there'll be no limit or complacency in our efforts to improve the corporate and social value we produce for the benefit of shareholders, society and employees."
Corporate and Social Value
It's clear from speaking with Harvard-educated Mr. Sachinis that the profit motive isn't what drives him. His speech is peppered with words like 'social', 'community', 'responsibility', and 'sustainable' and it's clear that it's genuinely meant. A recent example of this commitment came when EYDAP provided free water to all Greek in an effort to help in the fight against coronavirus. Donations of money and equipment were also made. It also halted any interruption to the flow of water for those who couldn't pay their water bills during the pandemic.
The company's interventions weren't just external; wherever possible, it allowed its employees to work from home, and introduced a range of new health and safety measures for everyone within EYDAP. Everyone within the company was also given extra days of leave, enabling them to deal with whatever unforeseen circumstances that came their way, for example looking after unwell loved ones or children unable to attend school.
On the environment too, EYDAP is not found wanting. As per its sustainability report, it has committed to reducing its energy consumption, increased its protection of Greece's rich marine life and organizes seminars on the environment for over 20,000 students every year. And as Sachinis points out, "We're also working with the University of Thessaloniki on a study that measures the viral load in the city's wastewater, recording the evolution of the Sars-CoV-2 pandemic and helping to track and contain it."
Mr. Sachinis says: "We are the definition of the circular economy, we will be a company that utilizes water resources with respect for the environment, aiming at achieving a zero carbon footprint, with efficiency and care for our customers." He is also keen to note how the company will generate electricity from micro-turbines in the water supply networks and reduce its carbon footprint by 50% by 2030.

 
Digital Progress
Mrs Margarita Gamaletsou expounds on the growing importance of a digitalization strategy that firstly customer centric. She says: "it is not that we are opening a new era in digital services, water companies like ours and other public companies are usually following the leaders in this effort, hence when we talk about communication towards digitalization, it is mostly toward our customers to inform them that we are providing these digital services to make their lives easier especially during a pandemic; even with little things like an alternative channel to paying their bills".
Mr Sachinis is also keen to stress "The future is here. We promote digital technology in every field of operation. Smart meters will accurately calculate water consumption but will also offer other services, such as delivering more efficient water resource management through the use of environmentally sensitive sensors and drones."
Digital technologies are becoming even more effective in investigating leaks from pipes, using acoustic signals from smart sensors that recognize and record the 'whistle' that water makes when there is a leak. There are smart devices - such as smartballs - that run through pipelines to record their status, drones capable of taking and comparing aerial photographs, and satellite imagery that allow the detection of changes that indicate suspected leaks, damage, or geological changes.
And of course, aside from the operational side, the company has also leveraged its digital capabilities to serve its customers during the Covid 19 pandemic. It has also been digitally tools that help it become what Sachinis refers to as a "health periscope" for the country: Allowing it to track who is whom and how people are consuming water at an aggregate level. It allows EYDAP, he says to "track the pulse of the country."
 
Summary
In the 2012 book, Antifragile: Things That Gain From Disorder, author Nicholas Taeb looks at various components of modern societies that tend to get stronger as their environment becomes more difficult. It's hard not to be reminded of the concept when speaking of EYDAP. Despite the chaotic set of circumstances brought by Covid-19 that few could have predicted, the company can justifiably claim to be emerging stronger and empowering its stakeholders in doing so.
Mr. Sachinis is clear in his vision for how he would like the company to continue evolving: "The development of the country needs positive models and one of the most important is the role of companies in the wider public sector. We need 'new type' companies that will be efficient in their operation and will create value. Companies that attract capital and make investments, that open to competition and grow. Companies that give priority to the customer and at the same time create a fair and dynamic working environment. I want to achieve this balance in practice.