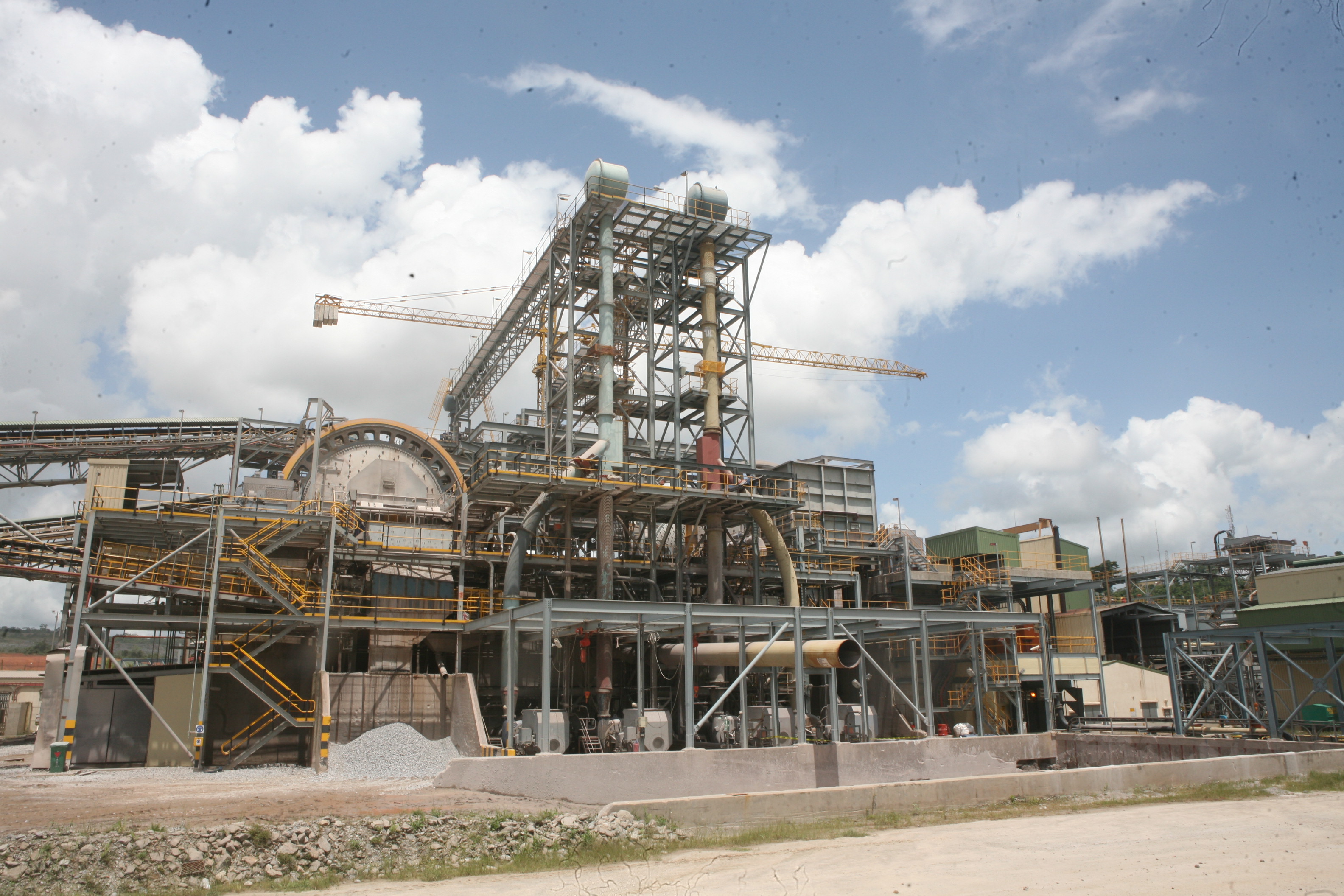 Acquisition by one of the world's largest gold producers has impacted very positively on Ghana-based Abosso Goldfields Ltd. Executive director Mike Ezan talks to Andrew Pelis about the improvements made and stability gained.
The rise and fall of a gold mining business can be as swift as it is dramatic; and when a country's economy depends largely on its natural resources, the stakes are raised that bit higher. Such is the case in Ghana, where Abosso Goldfields Ltd is now capitalising on the twin benefits of higher gold prices and parental guidance.
 The Damang-based company, which produces around 250,000 ounces of gold each year through its surface mining operation, was originally established back in the early 1990s by an Australian mining company, before being purchased by South African mining giant Gold Fields in 2002.
Mike Ezan, executive director since 1994, takes up the story: "When I joined we were still in the pre-mining phase and my role was as director for the external affairs of the company. There were a lot of regulatory issues that needed to be addressed and we required all kinds of permits in addition to an operating license from the Mineral Commissioner. We also had to liaise with the central bank [Bank of Ghana] to ensure that our external accounts were in good order; and we needed to ensure there was a clear focus on social responsibility and well-maintained relationships with the Government."
The Government plays an important role for any mining company in Ghana. The 52.9 square miles of land that Abosso mines in the western part of the country is retained on a 30-year lease. "We are now fifteen years into our agreement," says Ezan, "and we will need to go back to them to extend the lease if we find further gold deposits."
The open-cast mine is located in Damang, close to the renowned Tarkwa mine, and was previously owned by Rangers of Australia. "Originally the plan was to re-mine an old site that was previously owned by TNA Mines and produced cyanide, but they found gold deposits around the area and decided to build a new mine from scratch," Ezan explains.
Production got underway in 1996 but by the end of that decade the price of gold had fallen sharply, resulting in much thinner profit margins.
Ezan suggests that the challenge to continually operate at a profit with low prices may have been one of the contributory factors behind the sale of the business to Gold Fields in 2002. The South African company, which has a long and distinguished pedigree in mining, has regularly targeted acquisitions; and having already acquired the Tarkwa mine, the purchase of Damang and creation of Abosso complemented its portfolio.
"Barely a year later, gold prices went up and since then, Gold Fields has invested around $100 million, which has played a significant part in extending the life of our mine. The company is now looking around the area for new deposits to further increase production," Ezan adds.
The new company—Abosso Goldfields—currently ranks fifth in size in Ghana, but its combined weight with Tarkwa's production gives the company the highest gold output in the country.
Damang boasts a workforce in excess of 1,200 currently, including contractors, with the vast majority sub-contractors from African Mining Services. With such numbers comes greater responsibility, however; and rigorous training is designed to ensure the safety of all employees. "For every mine you need to ensure safety measures are in place so that people's lives are safe," Ezan asserts. "We undertake lots of training to make sure that everybody does the right thing. The company will not mine unless it can be sure that everyone is aware of their responsibilities, particularly given the amount of mechanical equipment involved in production. 
"To lose one life is a lot; so we continuously train people as injuries or worse affect production time (we have to stop to hold an enquiry if there are any incidents) as well as lives," he continues. "Our supervisors are trained externally and bring knowledge into the company and to a very large extent we have mitigated lost time through injury. We can honestly say that we have succeeded in improving our safety standards; but we must continue to work on training."
Much of the initiative to improve safety is driven by the parent company, and further impact came through the extensive investment which saw the expansion of the Damang CIL (carbon in leach) plant. Thanks to an upgrade of machinery, the plant has improved its operating capacity and recovery processes through a system that crushes the ore and then uses a cyanide solution which dissolves the gold. That solution is then treated with carbon and a series of further chemical processes produces gold.
Ezan explains that the involvement of Gold Fields has also added invaluable resource through knowledge. "Becoming part of Gold Fields has been very helpful to us and we can now do things like exploration, which is costly and takes time. We have been able to utilise their geologists and exploration experts—which led to the new deposits being found, and this in turn has extended the life of the mine."
Social responsibility initiatives have seen the company build schools and develop clean water and health systems to help foster excellent relations with the local communities. Ezan recognises the concerns that the use of dynamite raises, particularly its propensity to cause structural damage, but says that the company works hard to discuss issues with residents through a series of forums. Further challenges come from the use of cyanide and Abosso takes great care to ensure the water systems do not become polluted.
So how much longer does Ezan think the Damang site will produce gold? "It is hard to say," he admits, "but what I can say with certainty is that while gold prices remain high, we can expect to obtain a return on our investments in a shorter time period.
"Ultimately, our aim is to improve and extend the life of the mine by looking for more deposits through exploration. This gives rise to a stable life for the company and is good for Ghana as the country's earnings from mineral resources improves, as well as employment."