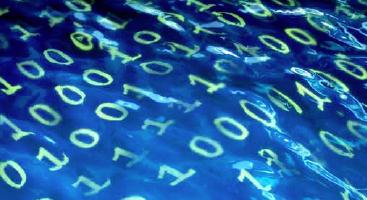 Effective and dedicated sales and operations planning (S&OP) is a crucial aspect of any successful business. Andrew Kinder of Infor examines how the right S&OP system can deliver healthier financial results and help de-risk the supply chain.
As Europe moves out of recession, many business leaders are reflecting on the lessons they have learnt. Thankfully, the phrase: 'If only we had known how the credit crunch was going to hit us' has been joined by: 'What can we do to make sure this never happens again?'. Businesses are now examining the systems and processes that offer not just growth but protection and resilience.
At the top of this list of options is sales and operations planning (S&OP). In a recent supply chain management survey for Infor conducted by AMR Research, 88 per cent of respondents said they are already using or planning to deploy an S&OP solution in the next 12 months. The report also found that the number one area of S&OP that businesses want more support in is its ability to provide 'what if' simulation capability.
However, the impact of the recession is not the sole driver. The concept of S&OP has been around since long before the recession hit. However, it is only recently that technology has reached a sufficient level of maturity to enable complete systems to be developed. This is because S&OP is not just a technology—it is a comprehensive process that spans many departments, from finance to demand planning to design, production and even sales and marketing. Cutting across the business in such a fashion has traditionally been outside the realm of possibility for business applications.
Most S&OP solutions today are still based on the use of spreadsheets—an Aberdeen Group survey reported that up to 85 per cent were founded on spreadsheets. This led to an unhappy state of affairs, where up to 60 per cent of the time spent on S&OP was reported to have been taken up by activities such as manually importing and exporting data, then validating and cleansing the information.
This spreadsheet-based approach is long on effort and short on return. It does not offer proactive analysis, cannot integrate across the business, suffers from poor data integrity and consequently delivers weak reporting. All of this happens alongside the customary issue that spreadsheets are rarely easy to use. This stands in stark contrast to what businesses actually want from their S&OP—the ability to quickly and accurately explore 'what if' scenarios across the business.
Now that the underlying systems have matured to offer an alternative to spreadsheets, what should you look for in technology terms to support your S&OP process?
Firstly, a business needs to collate information from different sources and then put it into a common hierarchy. This means all relevant departments can not only input information but also take out their own analysis in the format and language that they already use. This is actually two processes combined: the first is to pull together data from disparate departments. Different departments will use different systems and technologies—from ERP systems for production to CRM systems in marketing, SCM solutions in demand management and financial software in accounting. 
Secondly the imposition of a 'common hierarchy' simply means that the information is put together in a way that all departments talk the same language. This demands an open framework where data from one system can move into and be used by another, without creating a whole new headache of integration. Services oriented architecture (SOA) is the most promising of these technology frameworks, as it offers the potential for open integration on common standards—not proprietary to an individual vendor's technology stack.
What does this situation look like? Imagine three different departments all feeding into the S&OP system. Demand planning talks in terms of quantities needed and sales values; finance quotes revenues and costs; and production lists volumes and output.
The common language that arises when these functions communicate is that of value. This is usually, but not always, expressed in terms of sales, costs, margins and services levels. However the route to this improved bottom line can vary wildly. It is also important that the hierarchy works at levels of detail that is relevant to decision-makers. Senior management is more likely to talk in terms of product groups, regional performance and horizons of 18 months. Functional managers will want to drill to the underlying details and see actual customers, products and orders. The inability to bridge strategy and operations has traditionally been one of the sources of frustration for S&OP practitioners.
The second element of a successful S&OP implementation is enforcement. S&OP is a comprehensive process and it needs to be mandated throughout all departments. From a technological perspective, this means the use of a workflow engine that ensures the rules of the S&OP process are adhered to.
Take the example where an S&OP process runs on a monthly cycle (this varies from customer to customer). The workflow engine (and indeed, the entire business) has an overall framework and timetable. Specific actions need to be completed on a given day by an individual or department. For example, day six may see demand figures forwarded to production and flagged to finance. In the scheme of overall processes these may be a pre-requisite of the production component order on day eight and finance estimates due on day 20. This is done primarily by email to flag the action necessary to the relevant person in a timely fashion. This links directly to the tools and systems needed to complete the action—for example, the ERP system in place.
The management function of S&OP can then track when these actions have been completed. This does not just measure adherence to the processes but also quickly identifies delays and bottlenecks. To aid in the analysis, the workflow engine can also measure and report on changes to the plans.
This then leads on to the third element of successful S&OP adoption: the use of the processes to explore alternative scenarios. This is the all-important 'what if' capability that organisations prize above all else. By copying across data from the S&OP systems into a separate, distinct 'sand-box', business heads from all departments can adjust individual parameters. They can then see the outcomes of possible changes before committing to them in reality.
For example, a production manager can assess what happens if they change manufacturing patterns, or a supply chain planner can anticipate the likely impact of ramping up in response to seasonal changes in demand. Critically, the impact of these changes can be examined by other functions, including finance and sales. Most importantly, the business can then compare and contrast a range of simulated outcomes to see how they can improve the business in terms of customer service, cost or profit. The impact of change (and the attendant risk) can be reduced. When changes are implemented, the business has a far better idea of what 'should' happen.
The last element of successful S&OP is its use to deliver 'court sense' to the C-level executives. In basketball, 'court sense' refers to a player's ability to see everything going on around the court and his understanding of how it contributes to winning the game. Similarly, S&OP should yield the visibility of information that executives need to guide their decisions, right across the business. This usually refers to the ability to identify and exploit trends. This 'bigger picture' is commonly expressed in graphical forms, such as pie charts or graphs. However, to support the decisions made, S&OP must also enable a frictionless drilling down to the detail and back again. 
Across the aggregated information that is covered by S&OP, this is quite a task and it is often where current systems fall down. Up until recently, S&OP has either offered only the view on the ground or the view from 30,000 feet. Thankfully this has now begun to change.
So what does such a successful implementation of S&OP actually deliver to the business? According to research from Aberdeen Group, S&OP leaders report healthier financial results in terms of customer service levels, forecast accuracy, profitability and cash-to-cash cycle times—key measures for any business.
As the four tenets above show, S&OP helps organisations align strategic plans and operational execution. It also enables those plans to be enacted in the best possible method for the benefit of customers and the company.    
S&OP has become an essential business process in de-risking the supply chain. The reality is that in any operational planning process there are multiple ways to meet customer demand. But which is the 'best plan'? Best for customers?  Best for the business? S&OP—and the modern technologies that support it—delivers confidence that a business has explored the alternatives and hit upon that elusive 'best plan'.
Andrew Kinder is EMEA director of Solution Marketing at global ERP software provider Infor. www.infor.com