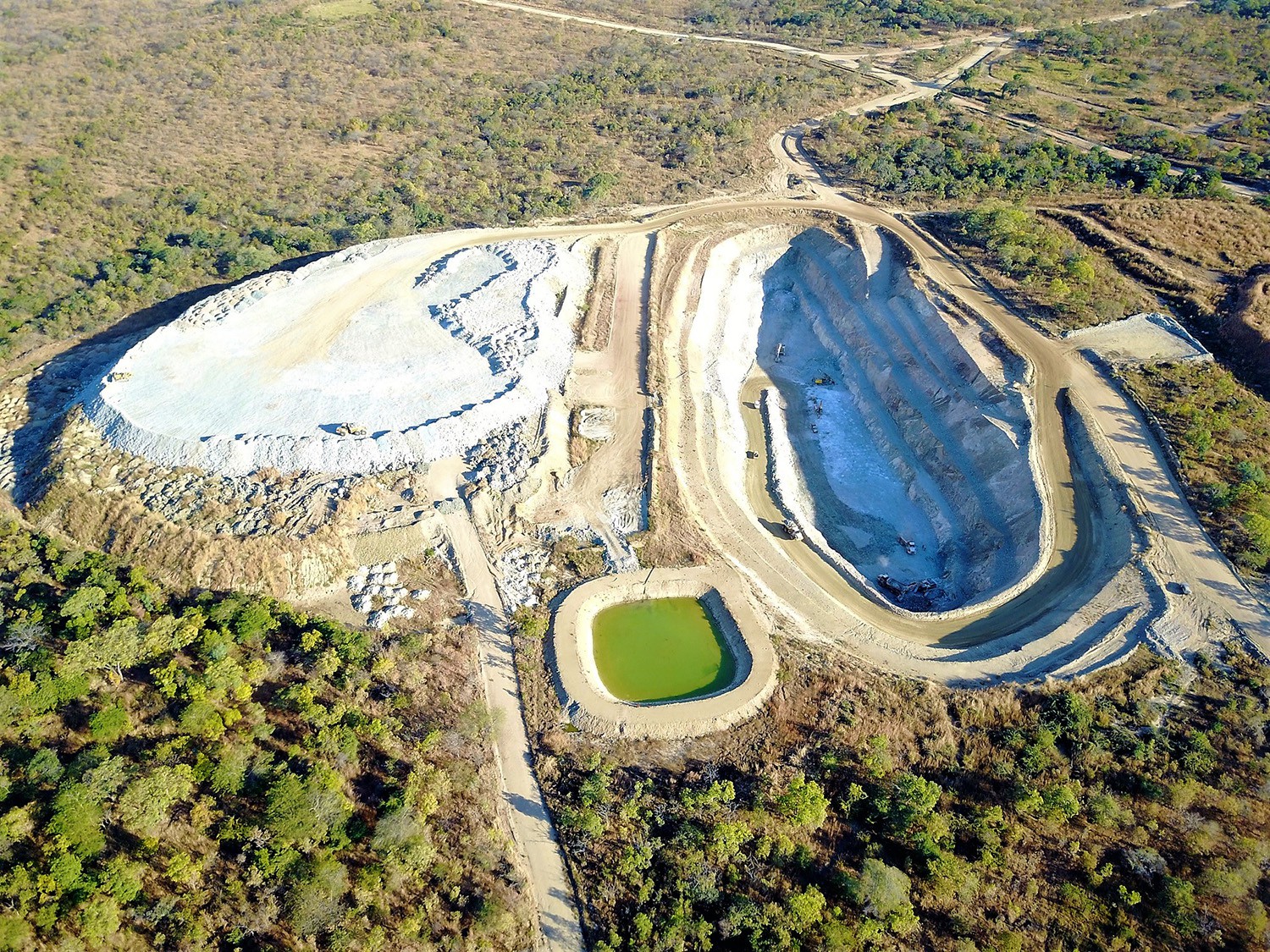 The rise and fall of prices in precious minerals can sometimes seem abstract, and of little consequence to anyone outside of mining companies and commodities traders. However, there is thankfully, a far more tangible impact of an upswing in prices for these metals: the huge FDI that follows in regions which are rich in mineral deposits.
East Africa, and Tanzania in particular, has been one of the primary beneficiaries of the global mining boom over the past twenty years. Shanta Gold was founded in 2001 and began investing in the country and the development of its under-exploited mineral wealth not long after. Since that time, Tanzania's wealth has grown over four-fold.
The release of Shanta Gold's annual report at the end of April 2018 showed that the company had generated a profit in the previous year's operations and generating another good news story for Tanzania. What better time, then, to take a closer look at the company and its Tanzania-based operations.
A golden dawn for Tanzania
Gold mining has been one of the prominent industries in Tanzania for well over a century, but because of the country's relative remoteness and sometimes difficult terrain, it has remained largely unexplored for much of this period. The arrival in Shanta Gold, among others in the industry, means that this is all changing.
Shanta Gold Limited is engaged in mining, processing, exploration and related activities. Since acquiring a substantial number of exploration licences from the Tanzanian government in 2003, it has discovered significant gold deposits in a number of locations across the country. In 2018, its Tanzanian-based assets include the New Luika Gold Mine, Singida, Songea and the Lupa Goldfield exploration.
2017 was the best year to date for Shanta Gold in Tanzania. Its flagship New Luika Gold Mine produced 79,585 ounces, in line with its projected 80,000 ounces. In addition, the company reported a net profit of $4.2 million on EBITDA of $37.7 million. This strong financial performance is a combination of a few factors coming together, not least cost-cutting measures implemented by management in 2017.
The cost-cutting here is typical in mining and comes with knowing the territory better and being able to optimize the operations. Reducing costs also allows the company to continue to pay down its long-term debts, giving it a more sustainable footing in the country over the long-term. It's what Shanta Gold's management have termed: "low-cost operational excellence."
In 2018, this will continue, with cost saving targets rising from $5 million to $7 million on an annualized basis, and analysts predicting that profits at the firm could even double by the end of the year. This will all occur against the backdrop of Shanta exploring its Singida project in central Tanzania, where a new exploration campaign is planned for 2018.
The Singida project could potentially give Shanta Gold a second fully operational gold mine, allowing it to achieve better scale within the country as well as generating better economic margins. Furthermore, it would generate increased employment in Tanzania, where Shanta is already providing hundreds of opportunities for locals.
Sustainability
Shanta Gold has placed an emphasis on the training and employment of local residents, thereby providing tangible and sustainable benefits to the local communities where it operates. Over 95% of Shanta Mining Company Limited and the major contractors' employees are Tanzanian nationals and approximately half of these are permanent residents of the local villages.
In addition, the company has put in place various training and development programs in an effort to upgrade the skill level of all employees. The aim is for each employee to take full accountability for his/her work colleagues' safety and the critical role he/she plays in the success of Shanta Gold. With over 300 already employed by the company in Tanzania, the direct benefits of these training programs is having a wide impact.
Furthermore, in tandem with the Tanzania government, Shanta Gold has developed a four-pronged strategy for sustainability that covers people development, education, health and developing sustainable commercial projects for the local communities. This has already seen the company contributing significantly to these communities through the availability of water, building and servicing of school classrooms and health facilities, as well as introducing small but viable commercial projects.
Partners and Suppliers
Getting to this stage in Shanta Gold's journey in Tanzania has involved a significant number of third parties. These industry players have been key in ensuring that the company continues on its path of growth as set out to its shareholders, while maintaining the standards that its management has set for its operations in Tanzania.
Among the most important partners and suppliers are Bamboo Rock Drilling, AEL Mining Services, Oryx Energy, Atlas Copco Tanzania, Plasco Ltd, New Enterprise Trading and SGS. Although the list is currently dominated by international firms, Shanta Gold is confident that its sustainability efforts and continued training of locals can yield some partnerships with Tanzanian firms in the forthcoming years.
Progress everywhere you look
Progress is everywhere you look with Shanta Gold in Tanzania. Whether it's financial, operational or even its sustainability initiatives, things are all moving forward at a good pace. After being in this East African country for the best part of 20 years, the company is now on a stable footing to achieve something remarkable in the years ahead.
When it recently achieved approval by the government of Tanzania to use the newly constructed tailings to store facility (TSF2) at the New Luika Gold Mine, it was an important vote of confidence in the company by a major stakeholder. Management at Shanta Gold are also confident that it can resolve some of the tax rebate issues it has with the government, further enhancing its financial position.
The growing strength of Shanta Gold is good news for Tanzania. Shanta Gold's success in the country is already bearing fruits in terms of training and new commercial ventures, which can feed into other parts of the economy. This east African country with its long history of mining may only truly be beginning its gold mining story after all.
Researched by Wisner Gomes
visit www.shantagold.com for more