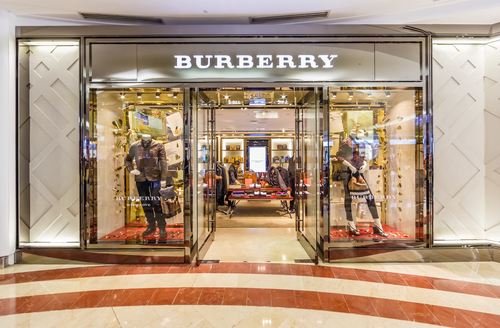 Adjusted pre-tax profit for the year to the end of March was £461 million, up eight percent on the £428 million the company posted a year ago. Meanwhile, revenue rose by 17 percent to £2.33 billion.
Overall retail sales rose by 15 percent and contributed 70 percent of total revenue. While footfall remained weak, the number of customers buying goods, and their average spend, both increased.
Chief executive Christopher Bailey said the financial figures reflected "sustained strategic focus, continued investment, disciplined execution and outstanding brand momentum during the year".
The company also pointed to the fact that its efforts to integrate its digital and physical presence has helped drive sales, as did its movement of its beauty business from licensing to direct operation.
Burberry, which already has a strong presence in China, said it would now be focusing on the Japanese market, particularly in Tokyo and Osaka. Licences in Japan expiring in June next year represented a "significant opportunity to build a growing and profitable business" in the country, the company said. By the end of the 2017 financial year, Burberry said it wanted to increase revenue in Japan fourfold to £100 million.